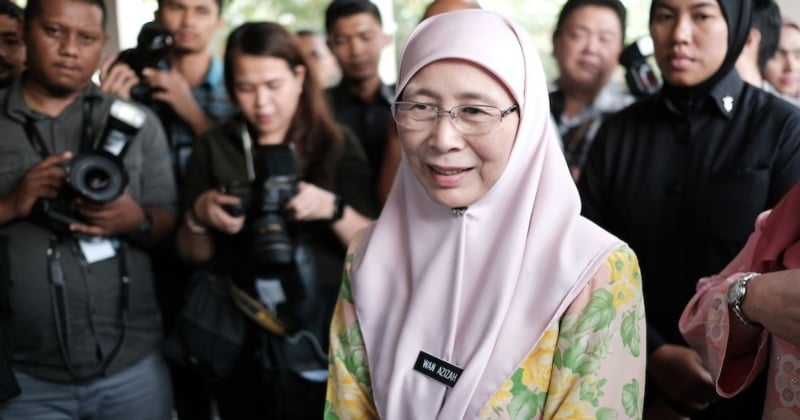 (Image: The Malaysian Insight)
Deputy Prime Minister Datuk Seri Wan Azizah Wan Ismail said that the Cabinet will be studying a proposal raised by the Ministry of Transport to introduce unlimited passes and discount cards for rail and bus travel. The move to introduce the RM100 monthly pass for unlimited travel on public transport was a pledge by Pakatan Harapan in GE14.
Datuk Seri Wan Azizah Wan Ismail said that the proposal needs to be carefully examined before any decisions were made. She reasoned that the amount of money needed to subsidise public transportation rides will be staggering.
"We acknowledge the proposal made by the Transport Ministry to implement an integrated 'Rapid Rail' and 'Rapid Bus' unlimited travel pass, as well as discounted KTM Komuter services. However, it needs to be brought to Cabinet for approval as the subsidy the government might have to pay for this is costly. It could be about RM300mil a year," she said.
According to Domestic Trade and Consumer Affairs Minister Datuk Saifuddin Nasution Ismail, the proposal to subsidise public transportation travel is meant to help those who rely heavily on this mode of transport, such those in the B40 income group in particular. He also said that the government would look for guidance from public transportation subsidy schemes that are successfully implemented in countries like Britain, France, and Japan.
(Source: The Star)