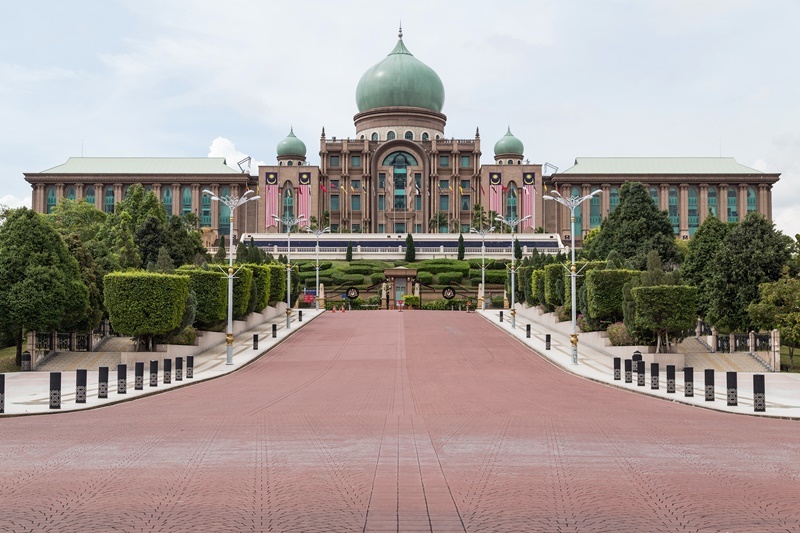 An article published by Bank Negara in its latest Financial Stability Review, "Civil Servants' Debt: Risks and Policy Considerations" reveals that civil servants spend 52% of their salary repaying debts, which is 20% higher than the national average.
About two-thirds of civil servants earn less than RM5,000 per month. After they make their monthly loan repayments and spend on food, utilities, and other basic necessities, they would have only about 15% of their salary (RM360–RM586) to save or spend on non-essential things like communication or clothing. This means that civil servants in this income group tend to be left with very limited buffers to deal with financial shocks.
The profile of the 1.26 million civil servants that were part of Bank Negara's study is as below.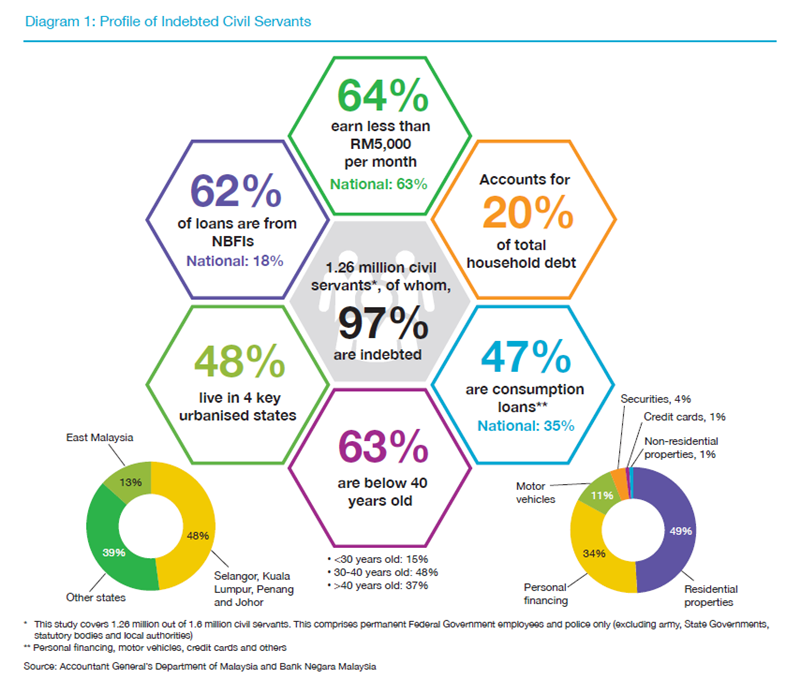 (Image: Bank Negara)
Almost all civil servants were found to have some form of borrowings, with 62% of credit obtained from NBFIs. NBFIs are non-bank financial institutions, which do not operate under the same regulatory supervision that banks do. At national level, only an average of 18% borrow from NBFIs.
The study also found that 47% of the loans made by civil servants are consumption loans (borrowings for personal financing, motor vehicles, credit cards) compared to 35% at national level. The debt repayment capacity of civil servants' debt repayment capacity also remained lower than the average borrower at the national level.
According to Bank Negara, the mere fact that the civil servants are in debt doesn't pose a big risk to the country's financial stability. However, the high percentage of borrowings from NBFIs and weak financial resilience could lead to an increase in financial hardship within this group of borrowers. The policy considerations suggested to overcome this situation include speeding up the future Consumer Credit Act and the formulation of a national strategy for financial literacy.
If you want to increase your awareness on financial matters, keep an eye out for our future articles on making informed financial decisions here at RinggitPlus. Remember, Bank Negara's Credit Counselling and Debt Management Agency (AKPK) also offers free debt management and counselling programmes, so you can always get in touch if you need help with your financial problems.