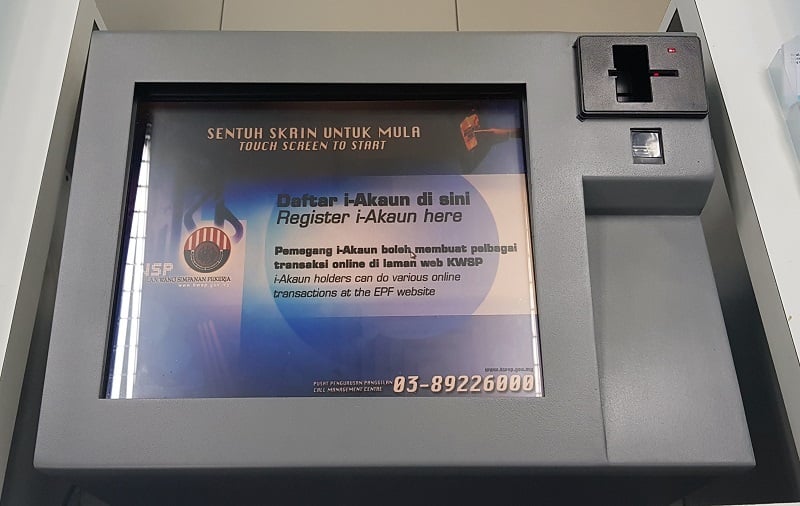 All EPF self-service kiosks nationwide are no longer able to print members' detailed statements. Instead, members can only print a summary of their accounts, which shows only the total amount in Account 1 and Account 2.
This change appears to have taken place early this month. A check at the RHB Self Banking centre in Menara UOA, Bangsar confirms this. While members can still print their 2018 statement (which shows monthly contributions), members can only print a summary of their 2019 statement (which does not show monthly contribution).
According to an officer at the branch, the EPF kiosk went offline on 2 March before going back online the next day. From that day, any member who wanted to print their detailed statement instead only got a summary.
Here's how the EPF summary looks like: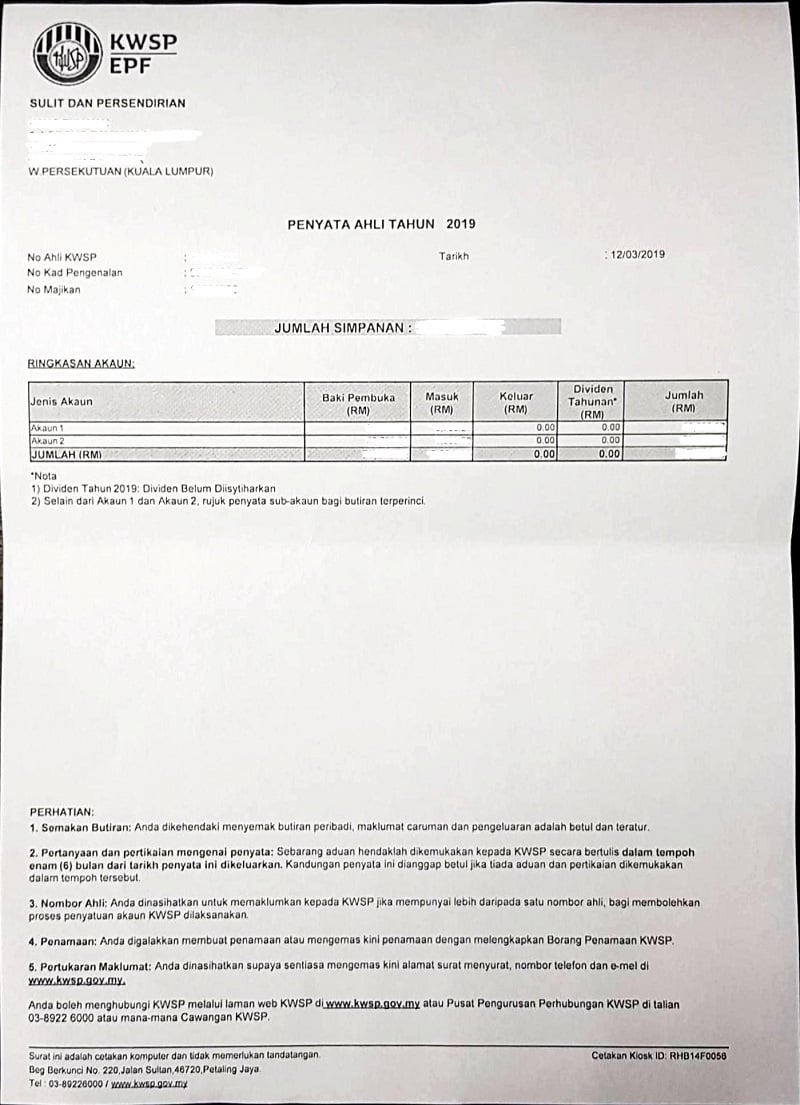 In comparison, this is a sample of a member's 2018 statement, which clearly shows the contributions for each month of the year: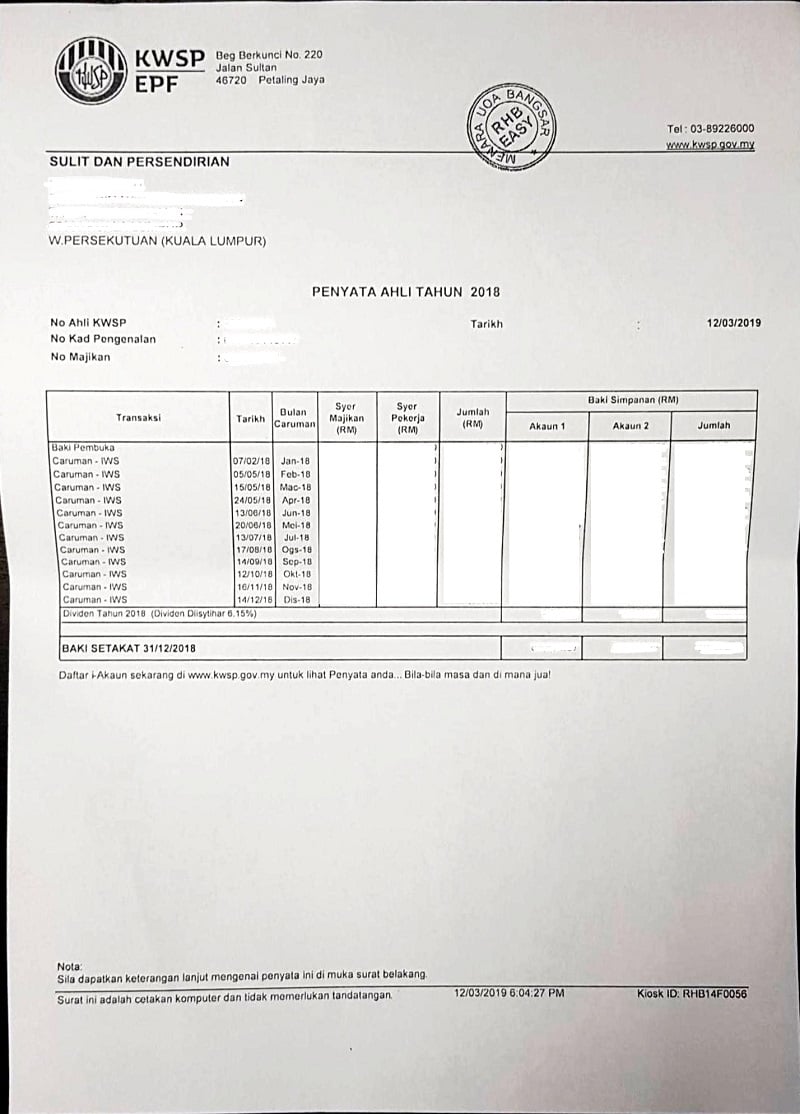 This makes it difficult for members who are applying for a financial product like a credit card or a loan. Banks usually require an applicant to include their EPF statement as proof of income alongside their recent salary slips, so not being able to obtain this via the EPF self-service kiosks is quite a hassle.
That being said, members can easily get their detailed EPF statement for 2019 online via the EPF i-Akaun. This service, which was introduced way back in 2004, lets members view their current and previous statements (and print them), request for e-withdrawal, and check nomination information, among others. Here's a simple guide on how to get your EPF statement online. Besides that, there's even the EPF i-Akaun app for Android and iOS that lets members view their account information anytime, anywhere.
So, the next time you are planning to apply for a financial product, remember to print your EPF statement beforehand.