The Origins of Bride Price and Dowries
Even historians can't agree on an exact time or culture for which the concept of dowries and bride price emerged, but we do know that it happens all over the world and across religions.
While the practice is less prevalent in the West in modern times, some countries in Asia, Africa and South America still request dowries or versions of it to this day.
In India, demanding for dowries in exchange for marriage can carry a penalty but many continue to do so despite the ruling.
The Difference between Dowry and Bride Price
Though we commonly use the term interchangeably (or confusedly), a dowry is often given on behalf of the bride, to the groom's family. Conversely, the bride price is a sum paid to the bride's family instead. Dowries can be thought of as an inheritance, where daughters are bequeathed property or money at the time of marriage (as compared to inheriting it when parents pass).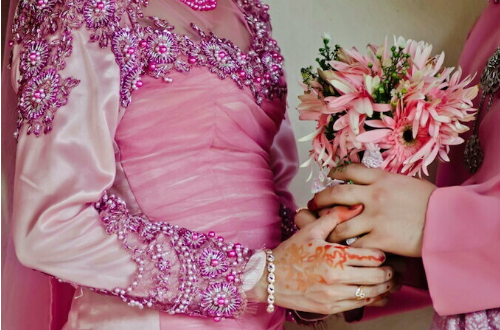 The bride price is more commonly practiced in Malaysia with Chinese (lai kam) and Malay (wang hantaran) marriages. However, Indian families might still request dowries be paid to the groom's family, although it is not as customary as it once was.
The Purpose of Dowries and Bride Price
In modern Malaysia, the money is often used for bridal expenses and to help the family of the bride prepare for the wedding. In an emotional sense, a bride price is supposed to soften the blow to the family of the bride who is 'losing' a beloved daughter to her future husband and in addition, theoretically builds a bit of good will between the families.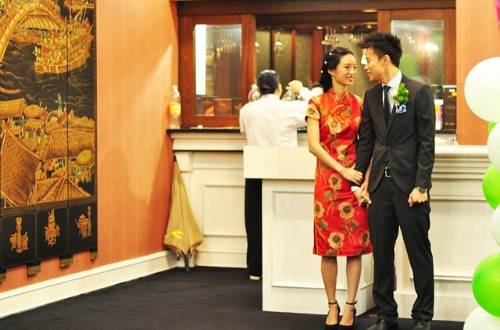 In the case of dowries, it might just be more of a monetary gift these days, one that a couple can use to start their lives together or even for wedding expenses.
How Much Does a Bride Price or Dowry Cost?
Some bride price and dowries cost more than others but there isn't a straight scientific method of calculation, even if a prank dowry calculator app exists. The requested amount varies with one's education, standing or relative wealth of the future spouse's family.
With Chinese families, the sum needs to be an auspicious sounding one – usually RM888 or all the way up to RM8,888 and sometimes more. For Agnes Wong, 34, (a local Malaysian we interviewed for this piece) her bride price was a modest figure of only RM328, which she explains is more of a token than an actual economic transaction.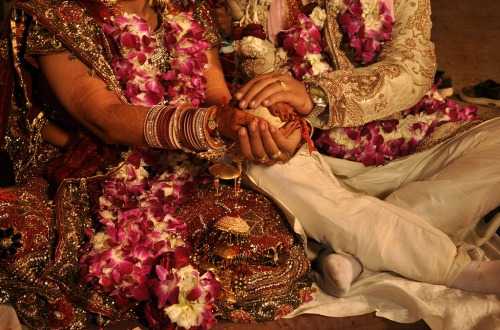 For Malay marriages, the amount can range from RM5,000 to RM10,000 on average but the sum can wildly fluctuate depending on affordability. However, according to new bride Nur Dhaniah, 29, (another local citizen we interviewed) her family did not request any wang hantaran from her husband-to-be as they didn't believe it was compulsory in the Muslim religion.
Indian marriages on the other hand seem to be letting go of this tradition, with some simply choosing to send gifts and nominal gestures instead.
Note that property and gold is also 'legal tender' with dowries and bride price no matter the culture, but of course, this request may only be likely fulfilled with more affluent families.
What Happens If You Can't Afford It?
Depending on how traditional (or perhaps even cash-strapped) the families are, it is possible, that the marriage gets called off or more severely, results in violent outbursts.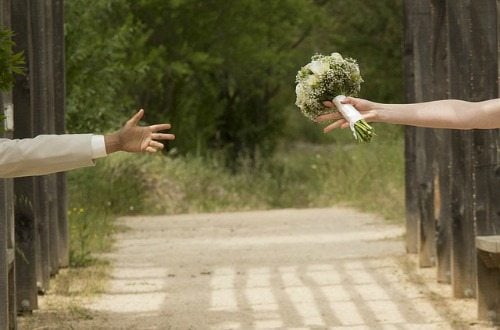 But more often the not, it seems that the practice is being phased out among modern Malaysians, some requesting only token amounts or choosing to forgo it altogether.
If you've got marriage on your mind – it's best to start saving for your wedding right now! Consider growing your money safely in a fixed deposit account or high-interest savings account. But if you need quick financial help, consider a small, low-interest personal loan to assist with costs. Take a look at our comparison page to find the right financing package for your needs. Have anything to add to the article? Do share your thoughts with us in the comments section down below!