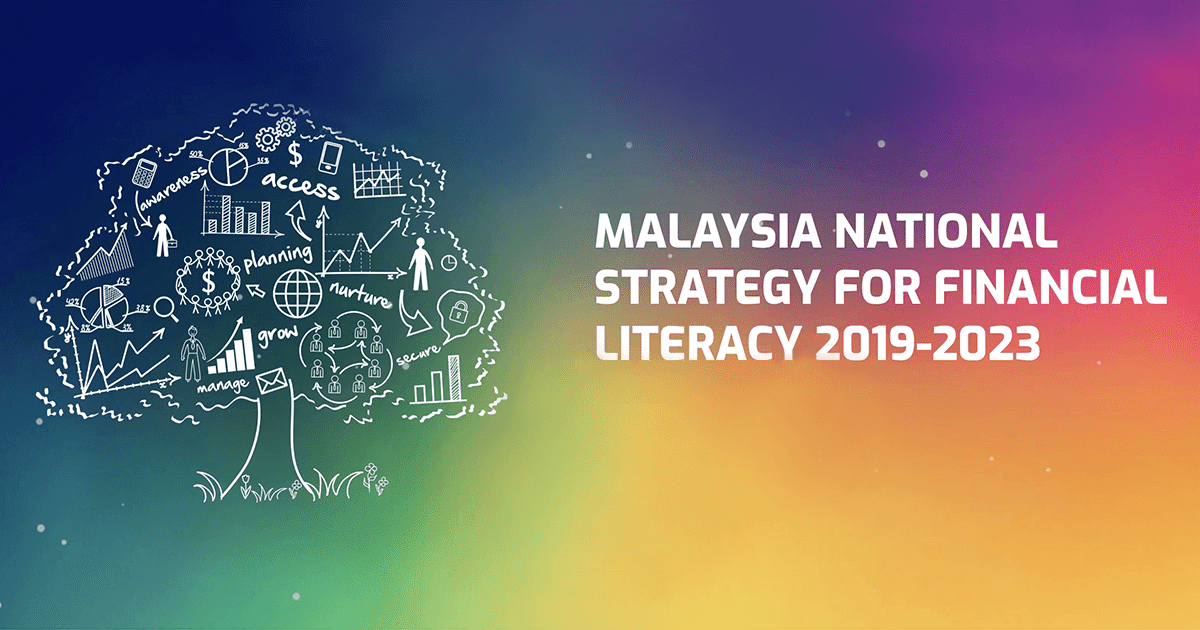 Earlier this week, Prime Minister Tun Dr Mahathir Mohamad officially launched the country's National Strategy for Financial Literacy 2019-2023. It is a holistic five-year plan aimed at elevating the financial literacy of Malaysians, promoting responsible behaviour and a rational attitude so that the financial well-being of Malaysians can be improved.
This national strategy was crafted by the Financial Education Network (FEN), an inter-agency group co-chaired by Bank Negara Malaysia and the Securities Commission. FEN has centred the National Strategy for Financial Literacy around five main strategic priorities, with each priority having its own goals, action plans, and desired outcomes for the next five years.
Here is a brief overview of what the five key pillars are.
#1: Nurture values from young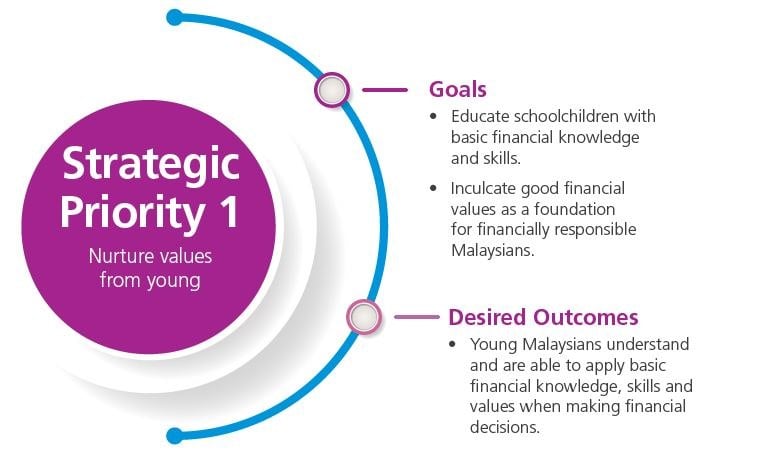 The first strategic priority focuses on starting financial education at an early age. Malaysian school children should be educated with basic financial knowledge and skills. To do this, financial education will be expanded into the curriculum and co-curricular activities at pre-school, primary, and secondary school levels. FEN also has plans to introduce the right resources and support for teachers as well as encourage the broader community to advocate financial education.
Hopefully, young Malaysians will be able to understand and apply basic financial knowledge, skills, and values when it comes to making financial decisions.
#2: Increase access to financial management, tools, and resources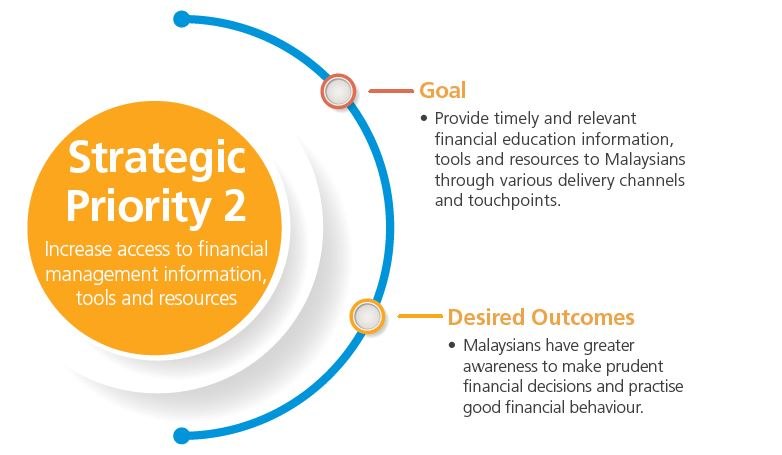 To improve financial awareness amongst Malaysians, FEN seeks to deliver crucial information related to money management such as:
Knowledge of basic financial concepts
The ability to live within one's means
How to manage expected and unexpected expenses
Avoiding financial scams
Having the ability to assess risks and benefits of financial products and services.
The information will be delivered in bite-size messages using various channels like social media, digital platforms, and physical touch points to reach as many Malaysians as possible. Further action plans to make basic financial education easily understood and available to all will include nationwide campaigns and collaborations between FEN and other stakeholders.
#3 Inculcate positive behaviour among targeted groups

Under this priority, "targeted groups" constitute those who are in financially vulnerable positions in society – housewives, the self-employed, and young graduates who are just entering the workforce. Bank Negara's Financial Capability and Inclusion Demand Side Survey 2018 (FCI Survey 2018) also observed that lower-income households tend to have lower levels of financial literacy.
The desired outcome of this priority is to cultivate behavioural change among these groups that will promote healthy financial habits. As this requires consistent intervention over a period of time, action plans will include long-term initiatives that provide information, education, and incentives for target groups. Some of FEN's action plans include encouraging financial education at the workplace and encouraging community-based financial education.
#4 Boost long-term financial and retirement planning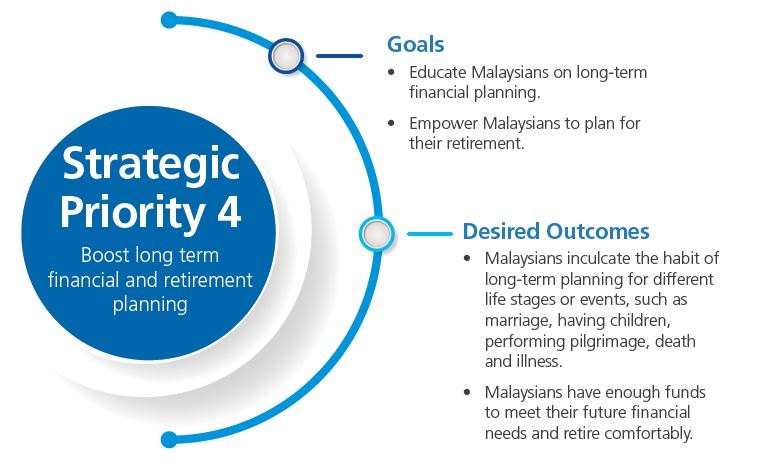 The FCI Survey 2018 observed that Malaysians tend to save without clear goals and "live for today", leaving them without sufficient funds for major or unexpected expenses. Meanwhile, there is a lack of retirement planning especially within the informal working sector which exists outside of the purview of the Employees' Provident Fund (EPF).
Malaysians need to inculcate the habit of long-term planning for different life stages like marriage, having children, performing pilgrimage, death, and illness. They should also have enough funds to meet their future financial needs and retire comfortably. To help bring this about, FEN plans to push innovate guides and tools for financial planning, advocate for professional financial planning advice, and encourage voluntary savings channels to promote income diversification.
#5 Building and safeguarding wealth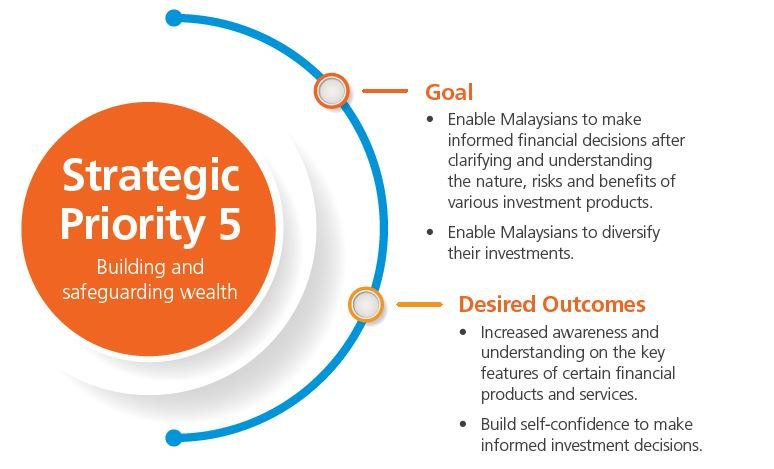 Under this priority, FEN will promote better understanding of the risks and returns to build wealth and publish materials relating to sophisticated financial products and services. Meanwhile, Malaysians also need to improve their awareness on the innovation of financial products and services as well as learn to recognise financial scams and fraud.
The end goal is to empower Malaysians to make informed financial decisions after clarifying and understanding the nature, benefits, and risks of various investment products – and enable them to diversify their investments too.
Why Is This Important?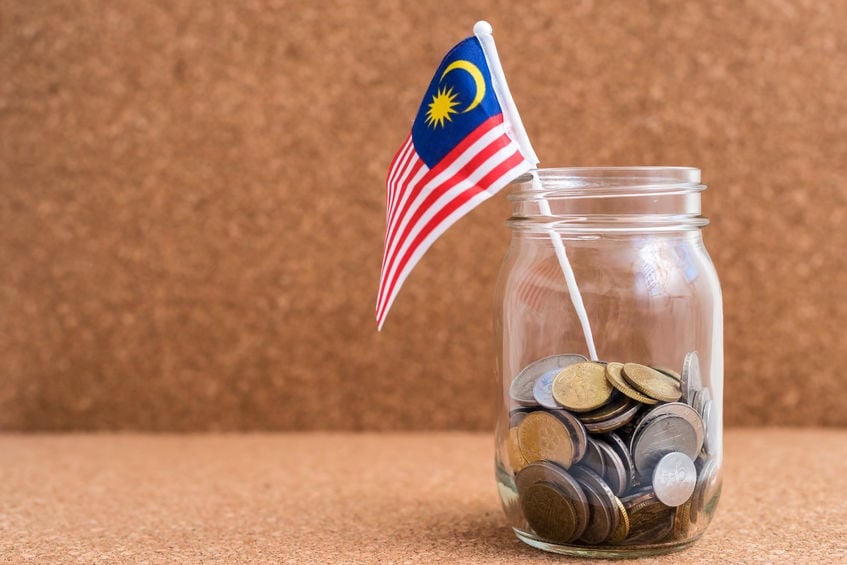 As shown in FEN's report on the National Strategy, the current state of financial literacy in Malaysia is less than satisfactory. Concerns have been highlighted in the areas of level of financial knowledge and saving and budgeting. For example, 1 in 3 Malaysians rate themselves to be of low financial knowledge, and 84% of Malaysians who claim to save regularly do so only to withdraw these savings at the end of the month.
Malaysians also measure poorly in terms of readiness for unexpected life events and retirement planning. 52% of Malaysians have difficulty raising even RM1,000 as emergency funds and almost half of Malaysians are not confident that they will have a proper stream of income for their retirement.
Therefore, the National Strategy for Financial Literacy is a vital endeavour towards improving the state of financial literacy of the nation. Once financial education has paved the way towards financial literacy, Malaysians can work towards achieving financial well-being and lead sustainable lives that can withstand the financial worries that will come their way.
If you would like to find out more about Malaysia's National Strategy for Financial Literacy, visit the Financial Education Network's website.