Nearly six months after the imposition of GST, many consumers and businesses are still grappling to adjust. With added administrative costs and processes for business owners and increased prices for consumers; it was not hard to see that spending dwindled and dissatisfaction mounted.
Just two days ago; a month ahead of the official Budget 2016 announcement, the government promised that steps will be taken to help alleviate the struggle caused by increased living costs and the economic downturn.
We take a look at the initiatives announced.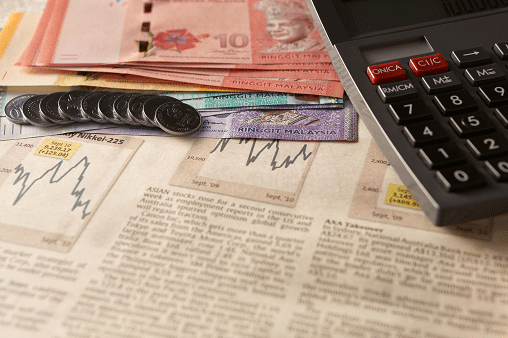 More Fair Price Shops
Some time ago, the government launched a range of fair price shops and clinics under the 1Malaysia tag. The 1Malaysia People's Shop, 1Malaysia Textile Shop, 1Malaysia Book Shop and eateries offering the 1Malaysia Menu were all initiatives to keep prices of important necessities accessible to the low income group.
Previously, the number of these outlets were small and they focused more on rural areas rather than the central towns. The announcement earlier this week promises more shops like these will be built to serve the low income group.
"The Government will also set up 16 more 1Malaysia Clinics this year and >33 more in 2016. There are now 326 such clinics in the country," he said >at a special press conference on the economy here yesterday.
How this benefits you: Cheaper items, be it books, textiles or sundry goods are always welcome. The outlets are known to stock cheaper items than other sundry shops and will be subject to more regulated price controls.
The stores also sell items in smaller quantities for low income families who need the low price point instead of larger quantity tag.
The 1Malaysia Clinic is also able to deal with minor ailments at a flat cost of RM1, which will surely be useful to those who need it.
Why it may not be enough: The stores have yet to encompass the mass number of items available at hypermarkets and grocery stores. The stores are niche and for the remainder of the items, low income families are still required to either go to a wet market or hypermarket.
RM80 Million to Be Channeled into Targeted Tourism
Tourist dollars/yen/rubles/pesos or whatever the currency may be is definitely a boon to the country's economy. Tourism counts for a high percentage of many an Asian country's income so it's no wonder Malaysia is seeking a piece of this pie.
In the report by the Star, this fund will be spent on promotional activities to attract visitors from ASEAN, China and India.
How this benefits you: You might wonder how it helps to have more tourists. Currency inflow and tourist spending can help improve the economy, increase demand for the ringgit and in turn reduce the price of items hit by the weak currency exchange.
Why it may not be enough: Promotional activities, easier visa applications (or downright removals of the need for a visa) and the building of more tourist attractions are great and will surely help. But more can certainly be done to improve a visitor's impression such as having more efficient public transport and effectively dealing with unhealthy weather conditions.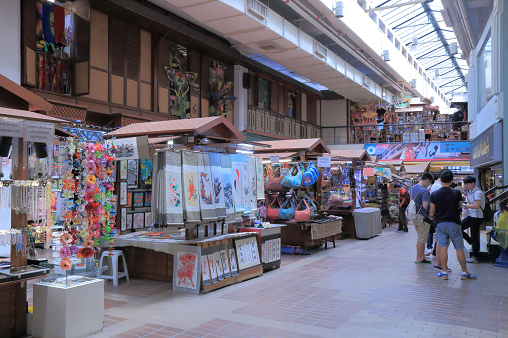 Affordable Homes and Home Loans
Although, this scheme was announced last year for young couples to help them buy their first home, the recent report reiterated the government's commitment to speed up the building of these affordable homes as well as providing more details about the scheme.
The scheme is a team up with Bank Simpanan National and the Finance Ministry to provide affordable housing and approved home loans.
"Under it, an incentive of RM200 per month will be given to successful applicants to cover their monthly instalments for two years.
"It will be offered to couples with a monthly income of less than RM10,000 to purchase property worth between RM100,000 and RM500,000," he said.
How this benefits you: Many Malaysians do collectively earn below RM10,000 and this sum isn't enough currently to buy many houses within larger cities. With property prices inflating beyond affordability every month; it's a welcome initiative.
Not only will more affordable houses be built; the teaming up with a financial institution makes the home loan application much easier as well.
Why it may not be enough: The scheme is only offered to your couples and not individuals – limiting the demographic who benefits. Of course, there will also equally be only a limited number of houses but a vast number of young people unable to afford homes.
If you're keen to buy a home but haven't put a ring on it (got married) to qualify for the scheme – we can help. Our home loan calculator will do the math to see if your budget is ready for the commitment and the best home loan in the market for your purpose.
A Collective Glimpse
Overall, the announcements appear to be mere snippets; dealing with pockets of issues instead of the cost of living issue as a whole. That said, these are probably just interim announcements ahead of the more holistic Budget 2016.
At the end, any help is welcome in the wake of the economic downturn and changes in policy (GST, petrol price floats). As opinions flow into the government's Bajet 2016 page; we await with much anticipation, the new budget to see what is to come.
What are your thoughts on the initiatives and those to come? Let us know in the comments.