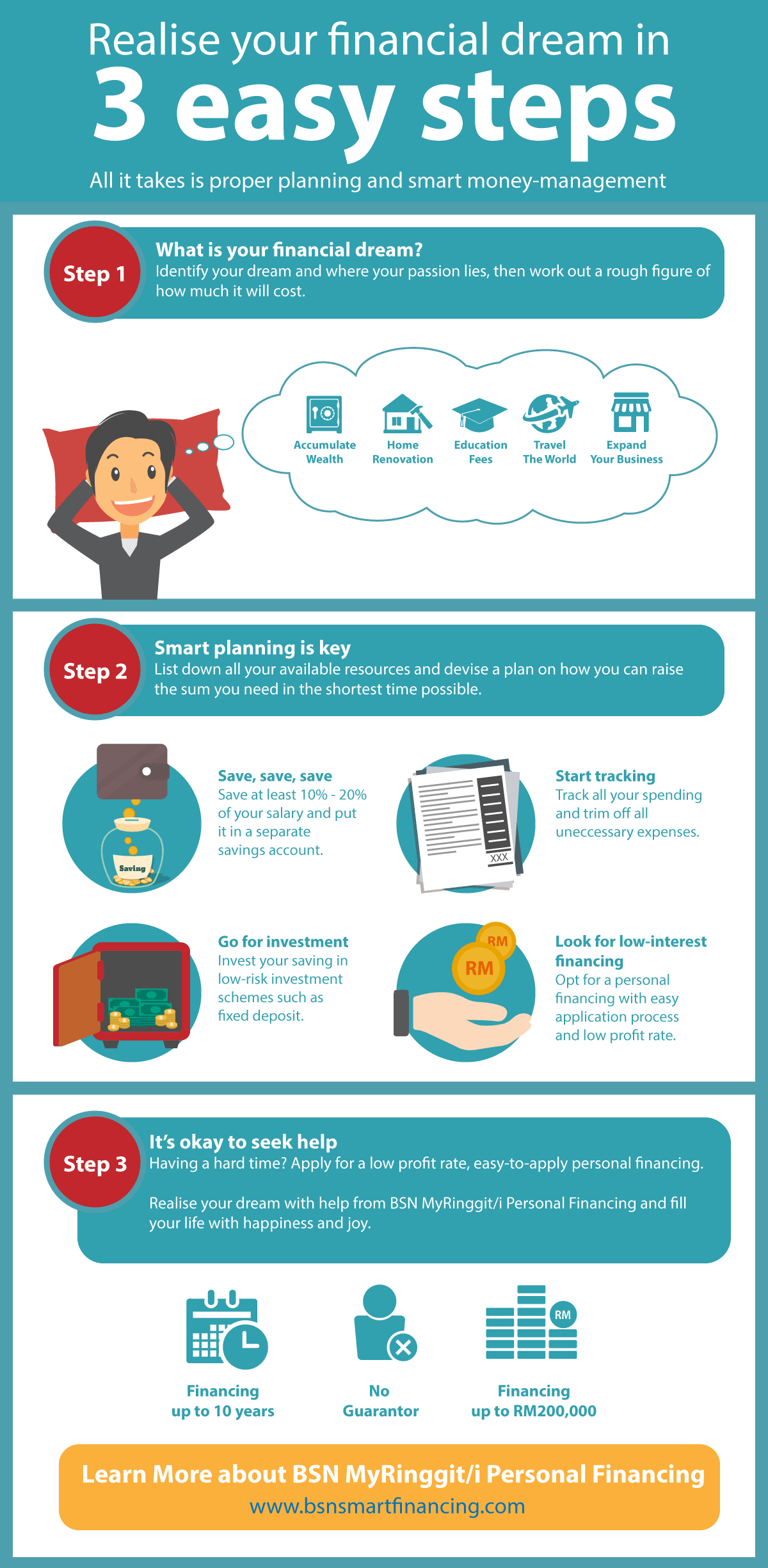 It All Starts with That First Step
The bigger your dreams are, the longer and harder the journey will get to realise them. But you need to begin somewhere and take control of your life to achieve your lifelong dream, whether it's to provide a bigger and comfortable home for your family, or accumulate wealth and expand your business for your next generations, or send your children to a good university, or even experience the different cultures and places in the world yourself.
It all begins with the first step, and if you're finding it hard to achieve your dreams on your own, don't be afraid to get financing from affordable and trusted personal financing such as BSN MyRinggit/i Personal Financing.
Now that you know the easy 3 steps to achieve your financial dream, go ahead and start realising your dream today!