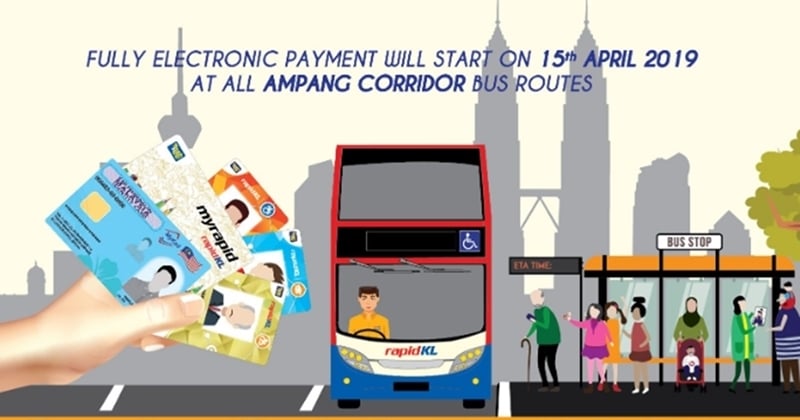 RapidKL announced that its buses in the Klang Valley will go completely cashless in stages starting 15 April 2019. For passengers, this means they will not be able to pay for bus fares using cash anymore. Passengers are now required to use either Touch 'n Go card or My100 and My50 passes.
Other discounts made available for passenger before this will still be applicable. For example, Touch 'n Go card users will still get the 20% discount and those eligible for the MyRapid concession card will still get the half-priced fare. Basically, the cashless system will work similarly to how it previously did where passengers would have to tap their card when boarding and tap out when getting off.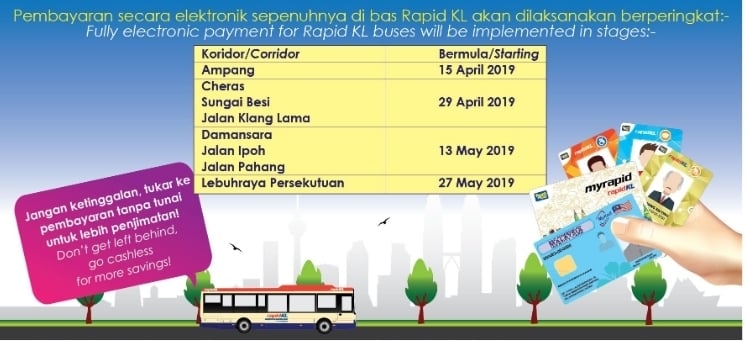 The rollout will be done in stages starting in Ampang on 15 April and the last route to go cashless will be Lebuhraya Persekutuan from 27 May.
To find out more about RapidKL buses going 100% cashless, visit MyRapid website.
(Source: The Star)