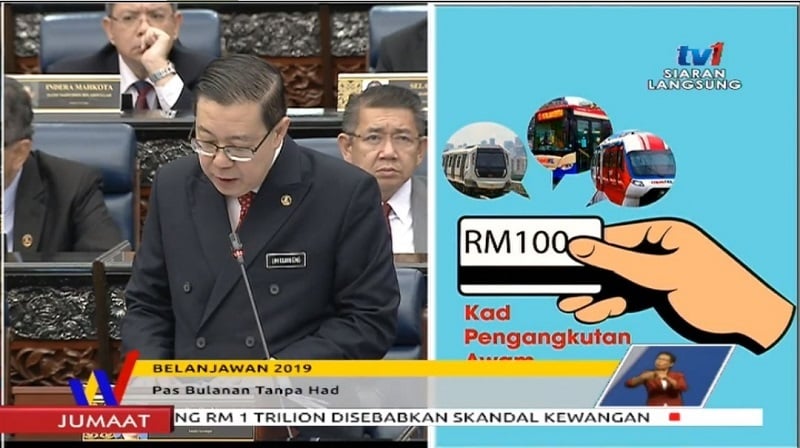 In a bid to encourage public transport adoption, the government will introduce new passes for unlimited rides on the RapidKL raid and bus network. It will be offered in two denominations: RM100 for both rail and bus, and a RM50 pass for bus only.
The government estimates that a Malaysian who owns a Perodua Myvi would spend around RM900 every month. Therefore, it believes that a migration from private car ownership to the adoption of public transport is a key solution to increasing the disposable income of Malaysian households.
Starting 1 January 2019, anyone can purchase a RM100 or RM50 unlimited public transport pass that will be initially valid on the RapidKL rail and bus network. This will be expanded to other bus companies at a subsequent stage.
The government believes that this scheme, where it will allocate RM240 million, would "immediately" increase the disposable income of households by hundreds of Ringgit a month.
On a separate note, the Kuala Lumpur City Council will expand the free GoKL bus service from the existing four routes next year, at an allocated cost of RM20 million.