A study has revealed some worrying insights on the financial state of Malaysians. Khazanah Research Institute's "The State of Households 2018 – Different Realities" has revealed a widening disparity between the low- and high-income households in the country, and its potential ramifications.

According to the study, the median household income in Malaysia is RM5,228. However, a vast majority of districts in the country have households earning less than that – the average income level in the Kuala Lumpur area is almost twice as high than the rest of the nation, indicating a broadening income gap. The study revealed some concerning trends among households earning below RM2,000 a month.
Tight squeezes for the under-RM2,000 households
The most shocking finding from the study comes from the lower-income group. The study revealed that households earning below RM2,000 in Malaysia spend a whopping 95% of their income on basic consumption items, rendering this group extremely vulnerable to economic shocks or emergencies. After deducting the expenditure on consumption goods, a typical household in this category would be left with just RM76 to spare at the end of the month.
Worse, this remaining balance would still have to be used for purposes such as tax or compulsory social security schemes. In 2014, this figure was RM124, signalling a worrying drop in residual income for these lower-income households.
Lower-income households cut back on consumption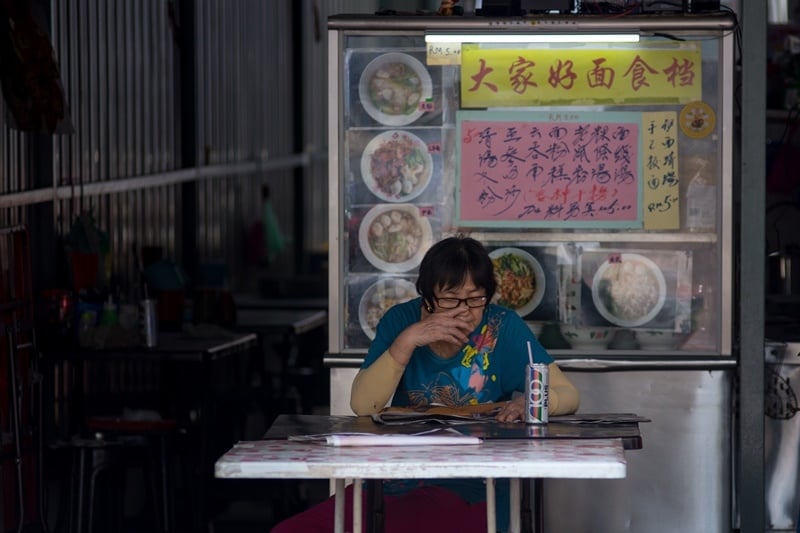 The rising cost of living has affected the spending patterns of households earning under RM5,000 as well. This can be clearly seen when we look at their expenditure on food. It was found that consumption of food in these households has reduced for both food prepared at home and consumed dining out. At the same time, households are forced to fork out more money on groceries and eating out than before due to rising prices.
The unfortunate situation here is that Malaysians in the below-RM5,000 income group are consuming less food overall, but still have to pay a larger amount of money for it due to the inflation of food prices.
Aside from food, these households have also reduced types of consumption that fall under recreation and culture. This reduction makes sense as this sort of spending is generally viewed as discretionary in nature, and something you can more easily cut down on if you need to make ends meet. However, households earning below RM3,000 have been seen to cut back on how much they spend on transportation, which isn't necessarily a discretionary expense. This decrease in use has been noted despite an overall decline in prices for the transport category.
The higher-income lifestyle and rising disparity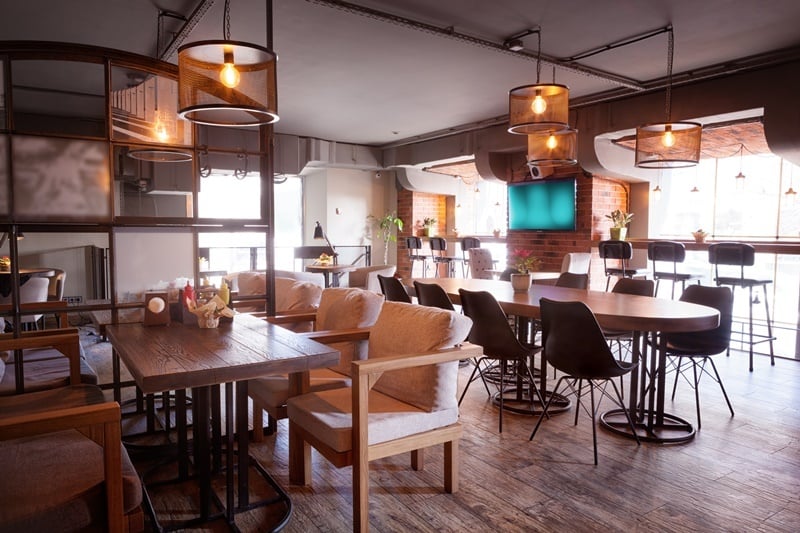 Meanwhile, higher-income households earning above RM5,000 display a very different spending pattern. This group spend less on food at home and instead eat out more at cafés and restaurants – and they also spend more on recreation and culture activities. Furthermore, the decline in petrol prices can be said to have served this group of households well as they have been able to use transportation more frequently while spending a lesser amount on transport overall.
This difference in spending patterns is in line with the study's findings on the absolute income gap between higher- and lower-income households. Despite the Gini coefficient measure of economic inequality showing that income inequality in Malaysia is improving, the real-number statistics show that the absolute income gap is actually increasing. In the past two decades, the absolute differences in income between the top 20% of households (T20) and bottom 40% of households (B40) have almost doubled.
Another instance of the reality being more sobering than overall rates can be seen in the level of poverty in the country. The poverty rate in Malaysia may have decreased in the last decade, but the number of poor households in the country has actually increased due to population growth. The growing number of poor households is visible to the public, and this is what fuels a negative sentiment surrounding inequality – regardless of what the official poverty rate in the country has been calculated to be.
A case for more relatable figures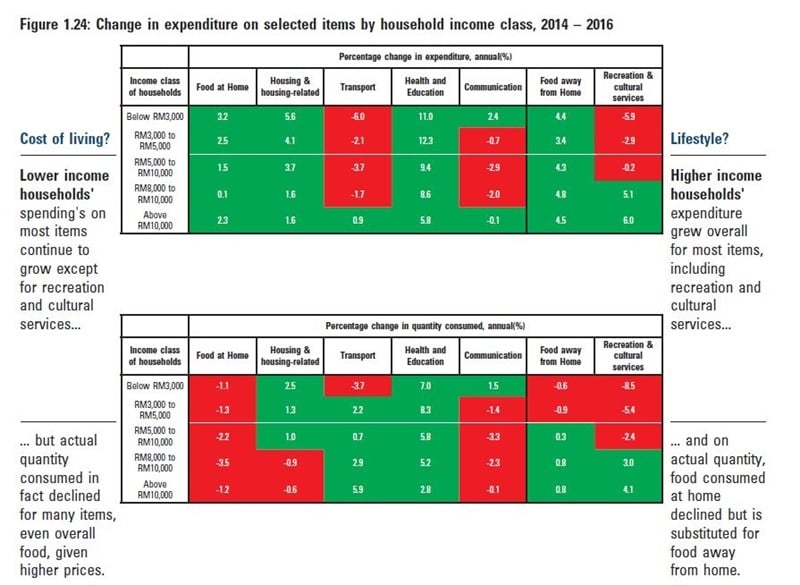 In its conclusion, the Khazanah Research Institute said that economic inequality and the poverty rate are only two examples of official statistics not accurately reflecting what is really being faced by Malaysian households. It states that "it is essential to complement national-level economic assessments with analyses that are sensitive to differences at a more refined level".
This statement does echo the sentiment of this report's title – namely that different households in Malaysia are facing different realities. Sadly, we now know that some of these households are facing a reality as harsh as a meagre balance of just RM76 in income by the end of the month.