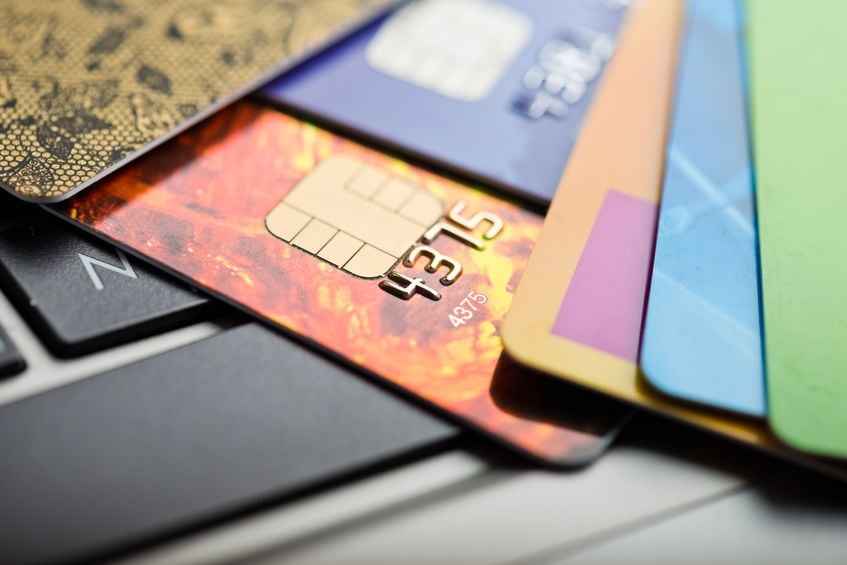 Over the last month, various banks have been announcing changes to their terms and conditions regarding cardholder finance charges. Soon, unpaid balances will accrue interest on finance charges and other fees as well – not just the outstanding balances arising from retail transactions and cash advances.
Although Bank Negara Malaysia has not released any public statements on this, the fact that all the banks are amending their finance charges at the same time strongly suggests that the central bank has made some sort of directive on this.
Previously, interest would only be applied to the unpaid balance that consisted of retail transactions and cash advances. Under the new terms, the finance charges will be applied to all unpaid balances, including finance charges and fees (except late payment charges, which is a charge incurred when you fail to pay the minimum monthly payment on time).
So, if you don't pay up on time, even the interest charges and annual fees will incur interest until full payment is made. That means cardholders who do not pay their statement balance in full will now be paying more in interest charges than they did before.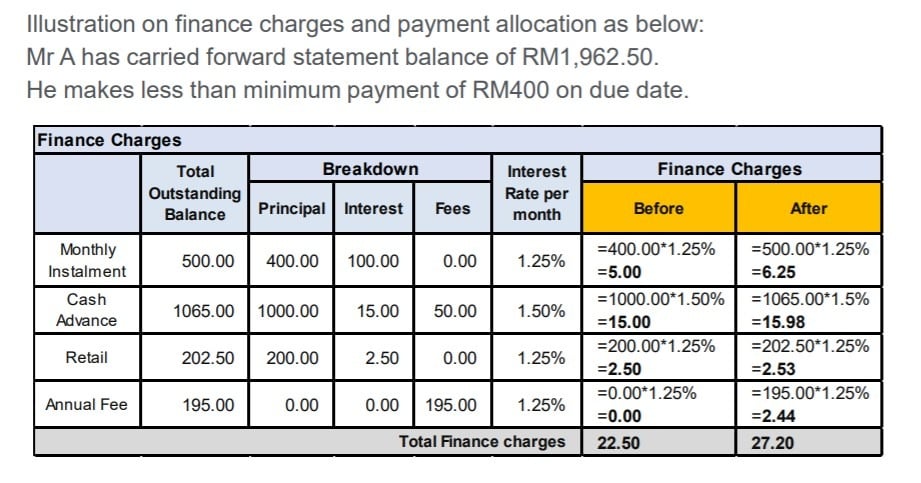 A sample illustration provided alongside the banks' announcements.
Below are some of the banks who have announced amendments to their financing charges and when the changes come into effect.
As finance charges are only applied to those who do not pay their full statement balance before the due date, the new charging structure will not affect those who pay their credit card bills in full within the 20-day interest-free period. According to the banks, the change is being made to encourage cardholders to make full payment of their current balances by the due date.
For more information, check your respective bank's credit cardholder terms and conditions and look for the clauses pertaining to financing charges.