With total budget of RM273.9 billion, Budget 2015 was said to be the 'People's Budget'. So just how many of the people are to benefit from this years initiatives and allocations? We take a look at the highlights and their target group.
1. Low Income Families and Singles – BR1M
Known as 1Malaysia People's Aid, the subsidy scheme has increase its hand-out from RM650 to RM950 starting from January 2015 onwards. If you fall into the category of household income of RM4,000 and below each month, you are eligible for the handout. The system however is tiered and amounts vary for households earning below RM4,000 (RM750) and those earning below RM3,000 (RM950). Payments will be disbursed in 3 installments each year.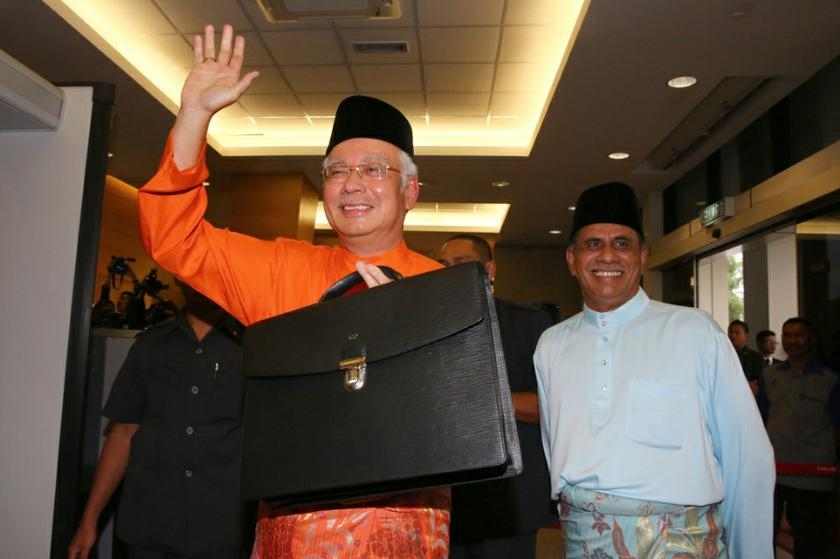 On the other hand, if you are above 21 years old and single, you will received a pay out of RM350 if you're earning less than RM2,000 per month.
2. Wage Earners from All Income Levels – Personal Income Tax Rate Reduction
Although this move was already announced last year; it bears repeating. Income tax will be reduced 1% to 3%. If you are a single person or household with an income of RM4000 and below, you will no longer have to pay tax.
As for the tiered rates; previously the highest tier will be charged onto those earning RM100,000 and above. The ceiling has now been pushed to RM400,000. This essentially means that you can be earning up to RM30,000 per month and not be hit with the highest income tax rate. Good news for high income earners too.
3. Working Women with Families
In what can be seen as a radical shift from supporting women in the home; the government now seeks to encourage women in the workplace. A budget of RM2.2 billion will be allocated for this purpose. The highlight initiatives include:
The Woman Career Comeback Programme for professional woman returning to the job market after maternity or childcare sabbatical. Talent Corp is to spearhead this initiative.
One year maternity leave on top of the existing 90 days leave.
The plans seem to only include women with families but any kind of initiative to spur the advancement of women is a welcome change.
4. People with Disabilities
Budget 2015 leaves no one behind including a targeted 110, 000 disabled individuals. Allowances for working disabled individuals increased from RM300 to RM350 whereas the unemployed will received RM200 which is a RM50 increase from previous year. Again, though an increase is welcome; some quarters are lamenting the paltry amount the government assumes is enough for independent living in people with disabilities.
The government claims this move will cost them RM66 million.
5. Students, Educators and Schools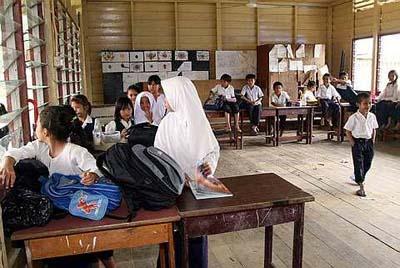 The increase the accessibility of education, a budget of RM800 million has been set to build total of 12 schools including both national and religious nationwide. More schools not only mean better access for students but more jobs for teachers and education professionals. Another RM3 billion will be used to sponsor education in Public Services Department, Education Ministry and Health Ministry. Students will furtherbenefit from a small cash handout as 5.4 million primary and secondary students will receive RM100 each as part of the schooling assistance programme.
In effort to mitigate the rising cost of childcare, several child educational programmes such as Tabika Kemas, PERMATA and Tabika Perpaduan will be invested with total of RM711 milion.
6. Bumiputera Students and Entrepreneurs
MARA will receive a sponsorship of RM2 billion to provide more scholarships and better facilities to eligible bumiputera students.
Students aren't the only ones targeted as aspiring and existing bumiputras entrepreneurs will be able to seek financial aid from Sahabat Amanah Ikhtiar Malaysia programme as RM1.8 billion will be injected into this initiative. This programme is said to be able to help 346,000 bumiputeras.
7. Young Couples
After much complaint over the existence of a current "homeless" generation of youths; the government is giving financial aid to 20,000 lucky couples to own their first homes. However, this initiative aimed at the youth (ages 25-40) will only be applicable to married couples within the age group earning less than RM10,000 collectively and who are buying their first homes. The houses must cost no more than RM500,000 with a maximum loan tenure of 35 years. Under this programme, the couple will receive:
RM200 monthly toward their home loan repayments for the first two years.
50% off stamp duty for the loan agreement and instrument of transfer.
10% loan guarantee to enable the couple to obtain full financing for the property.
The programme is a welcome one for young couples starting out but is highly limited in it's reach. Single youths still lose out and will continue to remain part of the 'homeless generation'.
Did You Qualify?
At a glance, 2015 looks promising with new projects and schemes but a deeper look displays the limited groups of people who seemingly benefit. Even for the groups who did; it remains to be seen if they will get what's coming to them. Some of the initiatives are no doubt welcome changes but with GST (although new exemptions were announced) and reduced subsidies affecting the masses; you'd have hoped that more plans would in turn help out the masses as opposed to such a select few. Nonetheless, the government did allude that the Budget will be more targeted but who truly loses out? Not the ultra rich with their multiple cars but the middle class – who don't qualify for BR1M nor do they earn enough to be comfortable with the increased subsidy cuts and GST.
Did you qualify for any of the Budget 2015 goodies?