It's the 24th of December. If you haven't bought gifts for loved ones yet; there's a good chance you probably won't get to it. But if you've missed gift giving this year; you're not alone. Many holidaymakers are forgoing the tradition and here are the top reasons why.
"I just can't afford it,"
High prices; low salaries and increased expectations make it harder for families to be able to afford gifts for the whole family and buying only for particular family members will not go down well.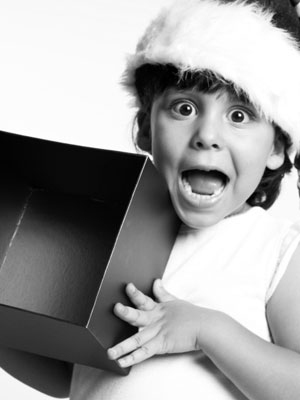 For this reason; some families have opted to go completely 'present free'. "My husband and I can't afford the extended gift-giving," Maria Margaret, 37, tells us. "Instead, we've promised our two children, one 6 years old and one 10, that we would increase their allowance in 2015. This made them happy and the increase is minimal enough on a spaced out monthly period not to affect us too much."
"It's taken the true meaning out of Christmas,"
Many Christians are starting to lament the failure of the younger generation to value the true meaning behind Christmas because they are so caught up in the commercialism advertised by the media.
"We knew we had to do something drastic when our children couldn't tell us the nativity story but insisted they wanted iPads for Christmas!" lamented, Nancy Chin, 43. "We had a chat with the three of them and came to the conclusion that there will be no presents this year but we would do family outings, activities and special meals. We hope to spend time with them and remind them what the festivities are truly about."
"I made logistical mistakes,"
Christmas is the busiest time of year for many stores; online and offline. What this means is that if you've special ordered something; you need to expect a much longer waiting time than usual. But not everyone expects the holiday gridlock (although they should!).
Jon West is in a quandary. "I am working in Malaysia and am unable to take long enough leave to head home for the holidays so I ordered a couple of things from Amazon to have them shipped to my wife and kids back home. Problem is; I forgot that the year end rush delays things. I ordered way too late and by the looks of it my kids may only get their gifts in January!
But you don't have to be living miles away from your kin to make logistical mistakes. George Yong had similar problems. "I special ordered some personalised items from a printing company. The items arrived just yesterday but they were not at all like I imagined. I realised, upon checking the invoice that I had not read the fine print and made some selection errors. I can't give my family these gifts and I am out of pocket for quite a hefty sum. We're so close to the day; I may tell them to take a rain check!"
"I am horrible at choosing gifts…"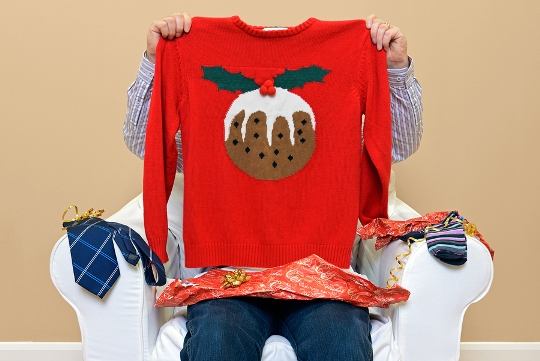 It may seem like a strange reason not to give presents; but some people feel they are so genuinely bad at choosing gifts that they end up spending money on items the recipient never uses.
"For three years running, I've seen that pasted smile on almost all my recipients when they open my gift. I've then not seen them use nor display the item again. Because people are polite and you know; gift-giving is about the thought; no one says anything but I bet they wonder what I was thinking!" shared Jennifer, 28. "So this year, I decided to give everyone an ang pow. Money helps everyone and it's way better than a trinket they'll never use."
The same holds true for Colin, 26. "I spend a really long time choosing one gift that I end up over-thinking and choose the wrong item anyway. Towards the end, I realise that I have no time and the remaining people get even worse gifts because I am in a hurry! So no gifts this year but I've told my family I'll chip in for the dinners and feasting. I told my friends, I'll buy them dinner or lunch sometime."
"And that's why I didn't buy you a Christmas gift…"
Buying Christmas gifts are much more stressful even for shoppers who enjoy the activity so imagine the agony on those who don't. Whilst it is nice to be remembered by a token present during the season; it is not the be-all-end-all of Christmas.
If you've opted (or been forced to) forgo gift-giving, hopefully these stories remind you that there's still hope for a merry holiday beyond the wrapped boxes under the tree.