You are probably wondering to yourself, doesn't borrowing and taking a loan mean the same thing? Well, it is two different things and we'll discuss how it differs in the rest of the article.
Borrowing in this sense means you are not taking it from a financial institution and going to your friends and family to start up a business, pay off a credit card debt, car down payment or any other suitable reason that may be.
Let's go through some process and criteria differences between the two and let you decide for yourself which is the better option for you.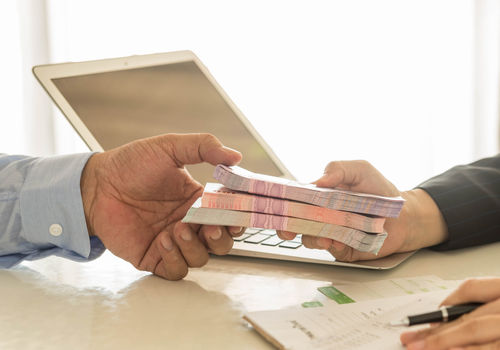 Borrowing Money
What do we mean by borrowing money? Borrowing money in this sense, is an informal arrangement between the borrower and lender where there are no legal obligations between the two parties. Should the borrower default on his or her payments, the money could be non-recoverable. Here are some other areas to consider when borrowing money.
Contracts – When borrowing from friends or family, the process will be less formal and almost all cases are not bound to any contractual terms and conditions. It is understood between both parties that there will be a selected time period that they will have to return the money in full, which the borrower will abide by.
Late Payment – Unlike banks, the borrower is not going to charge additional fees to the lender should the payment be a few days or a week late. Any longer than a week, could incur some level of hostility in the relationship at stake. Also, if there are reasons for a delay in payment, you may be able to renegotiate and extend the deadline if you are upfront about it rather than hideaway and hope they forget about it.
Interest Rates – Borrowing from friends and family almost always does not have any type of interest rates imposed on the borrower. However, there are future favors or obligations that may come along with such borrowing and lending arrangements. We don't mean this in the mafia hitman sort of way, but if the roles ever get reversed, it may be morally wrong not to return the favor.
Probability of Approval – There is no clear cut way to determine the approval rate. It could depend on the relationship and reason for borrowing. The lender also has to determine their availability of additional funds at hand which could lead to the "approval" or not.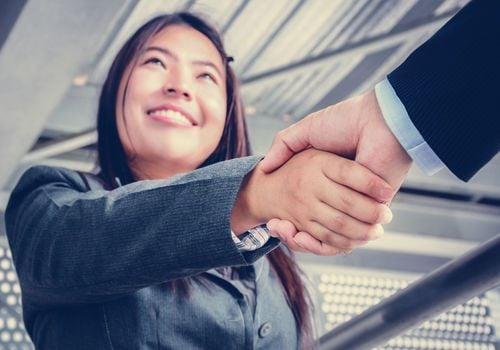 Taking a Loan (From the Bank)
Taking a loan from a bank always has a formal contract that determines the terms of the entire loan which include legal consequences should one default. It includes interest rates and returns for the banks and does not have the flexibility of making changes along the way as borrowing from a friend. Here are some other factors that you should be aware of when considering taking a loan from the bank as compared to borrowing money as stated above.
Contracts – Clear cut and precise. Tenure, amount borrowed, amount received, types of insurance covering the loan and other terms are all listed within the contract.
Late Payment – Should there be a late payment, the bank will charge a late payment fee on top of the interest and principal amount being paid back. In some rare scenarios, the lender may request to reverse late payment fees if it was their first offense (subject to bank's approval).
Interest Rates – All personal loans from the banks come with some form of an interest or profit rate. It varies from bank to bank – as an example, an Agro Bank personal loan has a profit rate of 6.7% while an Alliance Bank personal loan charges 5.99%. On average, the rates are approximately 7% – 8% (depending on bank and tenure).
Probability of Approval – When applying through a bank, the lender's credit history would be the first point of reference along with commitment levels and amount being requested for consideration. Every bank has different policies and would be based on their internal assessment for approval.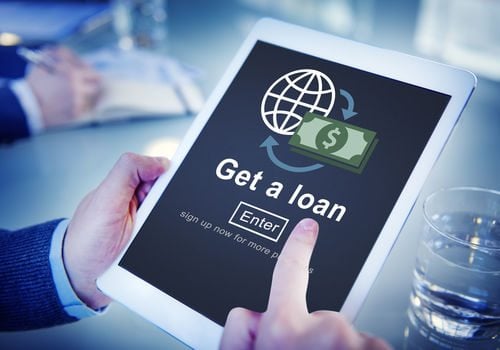 Which Should You Choose?
Before considering what source you should borrow from, try to reassess your situation and ensure you really need these additional funds. Remember, if you do not have enough this month, the next month is going to be tougher with the added debt repayment.
Bear in mind, when borrowing from someone, that means they have to sacrifice their funds for your convenience. Therefore, it would be common courtesy to ensure you prioritise repayment to them before using your money to spend on non-necessities like watching a movie, having a few drinks at the pub or going on holiday.
Of course the importance of having money for certain emergency situations are vital and would be best to consider your options before borrowing from a friend or taking a loan from the bank.
If you would like to explore some personal loan options, check out our comparison tool on our website to assist you with your decision making process.
Have any other considerations you put forward when borrowing? Tell us in the comments below.