Traffic peak hours in the Klang Valley is not for the faint hearted – more so when the situation is compounded by fuel-consuming idle time getting stuck in stand stills amongst other commuting factors.
Some time ago, we wrote about cycling to work as an alternative but how about a less drastic approach? Motorbikes could be the mid-point between applying some fancy footwork and smooth driving in your car.
Over the past few years of working in and around the big city, this writer has had the privilege of trying and testing out different modes of transportation to suit different locations – they include public transportation, driving and even riding motorbikes.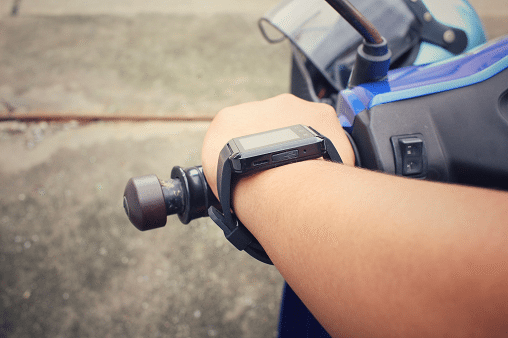 From a personal vantage point, riding a motorbike is by far the cheapest mode of commuting beside public transportation, considering various primary factors like fuel, toll, mobility as well as a healthy balance of comfort.
However, not all five fingers are the same and people will most certainly have different interpretations to balancing the above factors. But with the rising cost of living and commuting in the country, we don't blame you if you'd want to shave off costs from your monthly expenses by any means necessary.
Today, we reveal just how much you can save by strapping on a helmet, some gloves and a windbreaker should you seriously consider motorbikes as a neat way of cutting exorbitant costs with a humble model under the 200 Cylinder Capacity (CC) mark.
Time is Money
Travelling through the city for work or any time sensitive soiree tends to demand detailed time management in order to arrive at one's destination on time.
That task might be a little difficult to judge with unpredictable traffic or any other factor beyond control. Say for example, a stand still or a public transport delay can really tug on your nerves when you're just forced to dance to its music.
Motorbikes are specially designed to maneuver in tight spaces making the weaving-through-traffic journey to your destination a little more predictable where time allocation is concerned. With this distinctive feature, gone are the days of being late for appointments, meetings and above all, work!
This of course doesn't grant you immunity to the unexpected like a flat tire or engine failure from poor maintenance. Well, at least traffic congestion will no longer be the reason for you being late and no more fuel-burning idle time (except at ridiculously long traffic lights)!
Slashing Daily Fuel and Toll Costs
It is a given that public transportation has pretty inexpensive commuting costs, but its inconsistency comes second nature and it is not something a majority of us would like to put up with daily.
However, based on estimation of driving (a Myvi) to work from Bangi to the Petaling Jaya vicinity, I spend RM3.60 on toll and about RM10 for petrol – both daily, bringing my weekly total to a whopping RM68. That's RM272 in four working weeks just to get to work in a car!
Conversely, based on my experience riding a 125cc bike, the cost of commuting to work is only at RM4 on fuel a day with zero tolls to worry about! This would make my weekly expenses RM20 and over the course of four working weeks, RM80. That's an impressive RM192 on savings between the two modes!
Of course I have a little sun, drizzle or the occasional storm to put up with – but the mathematics don't lie and I am able to channel my savings into things that matter more to me, like buying a house for my future family!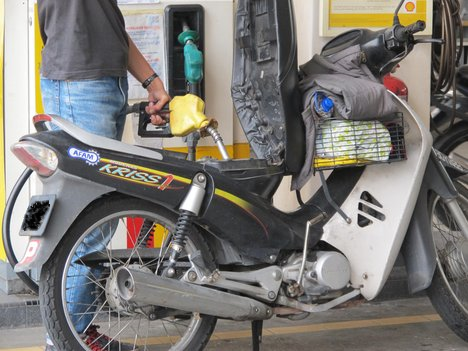 Tip: Save even more on fuel costs by opting for a good petrol credit card. You may not be pumping as much as car but every bit will earn you cool rewards so why not?
Road Tax and Maintenance
All vehicles have them and each vehicle's cylinder capacity (CC) depends on it, introducing – road tax. How much you pay annually depends on the specifications drawn up by the government for road worthy vehicles.
Fortunately for a majority of motorbike owners, the maximum taxable amount is capped at RM350 for anything above 800cc – meaning motorbike capacities below this are subject to its progressive exponential ascend in road tax from 150cc onward (150cc and below is fixed at RM2).
While we are comparing both my personally owned vehicles (125cc bike and 1300cc Myvi), I would be paying RM2 for the former and RM70 for the latter – RM68 being the annual difference between the two. Not enough to jump ships you say, we hear you.
Let's reveal the maintenance bit – with bikes, you would only need to change its engine oil once in every 4 weeks or a month, which costs around RM24 per change. Compared to a car, each regular service would cost at least RM150 over 2 and a half months.
Elevating the cost of bike maintenance up to that of a car, it would be RM60 (2 and a half months of bike maintaining) versus a minimum of RM150 for a car – that's RM90 in savings already. Of course there is the need to set aside a couple of hundred bucks for the unforeseen major repairs to both, but still which one would cost more?
The Verdict
As riding a motorcycle may have gleaming benefits in being able to cut tremendous amount of cost from your total monthly commuting allocation, there are certain road risks that we are all aware of and might be one of the main reasons why most of us don't just hop on a bike to work.
Road safety has become one of the biggest concerns for Malaysians and not having a first line of defense like how cars do, motorbikes will most certainly not be on top of anyone's priority list for transportation.
Should you see bikes the way I do however, its minimalist qualities will surely benefit you in the long run. This writing is not purposed to bash either side, it is merely a mathematical suggestion and eye-opener between the two, or both if you can afford it!