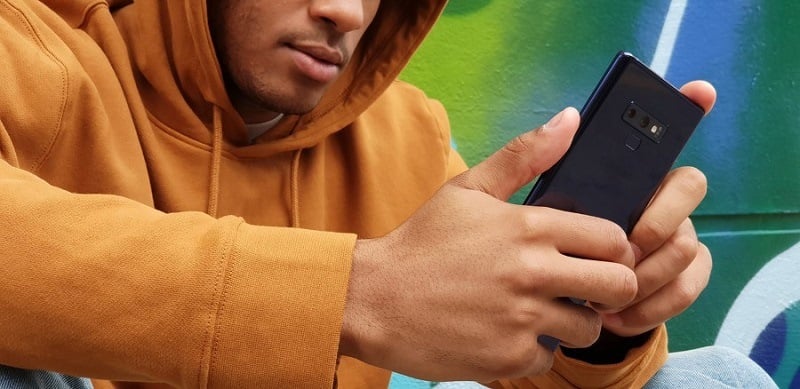 The world's biggest one-day sale is happening soon, and on 11 November, many would take advantage of the massive discounts and voucher codes to grab a good deal for a new smartphone. Now that all the biggest smartphones of the year has been launched, here's a look at the most popular – and best – smartphones to buy on 11/11.
Huawei Mate 20 Pro
If the Huawei P20 Pro announced the Chinese company to the world as a maker of great smartphone cameras, the Mate 20 Pro is likely to cement that reputation. The Mate 20 Pro builds on the imaging breakthroughs Huawei has achieved in collaboration with Leica, and judging by the crowd lining up to buy the device on its launch day, it's easy to see just how excited Malaysians are for this device.
The Huawei Mate 20 Pro isn't just promising to be a smartphone camera beast, either. Inside is a new Kirin 980 chipset, which Huawei claims to be one of the best mobile chipsets in the market today. There's also a fingerprint sensor built underneath the display, a Face Unlock mechanism utilising a new 3D infrared camera that maps an accurate model of your face, and a massive 4200mAh battery that can even wirelessly charge other devices.
At a price of RM3,599, it won't come cheap, but Huawei is offering a boatload of features on this phone which will justify the price tag for many customers.
Apple iPhone XR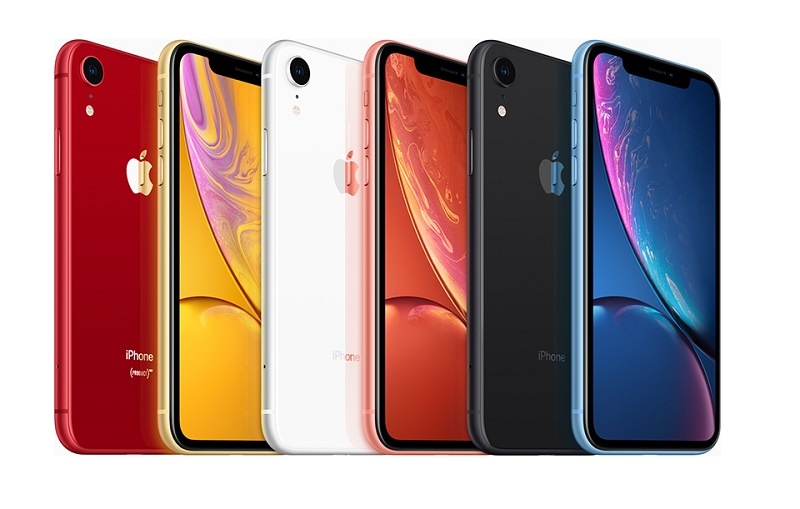 This year, Apple has done away with the iconic designs of the iPhones of old. 2018's iPhone models all have the same design language as the iPhone X, sporting a notched display and no home button. The iPhone XR is the "affordable" model in this year's lineup, and comes with a range of funky colours that would appeal to a younger crowd.
But the reason we're highlighting this over the iPhone XS and XS Max is because internally, all three models are the same. They are all powered by the new Apple A12 Bionic chipset, currently the fastest mobile chipset in the market today based on its performance on several benchmarking software. It's also got a bigger battery than the iPhone XS, and while it uses an LCD display that's not as good as the OLED panels in the XS and XS Max, its starting price is RM1,400 lower than the iPhone XS, and RM1,800 less than the iPhone XS Max.
Pocophone F1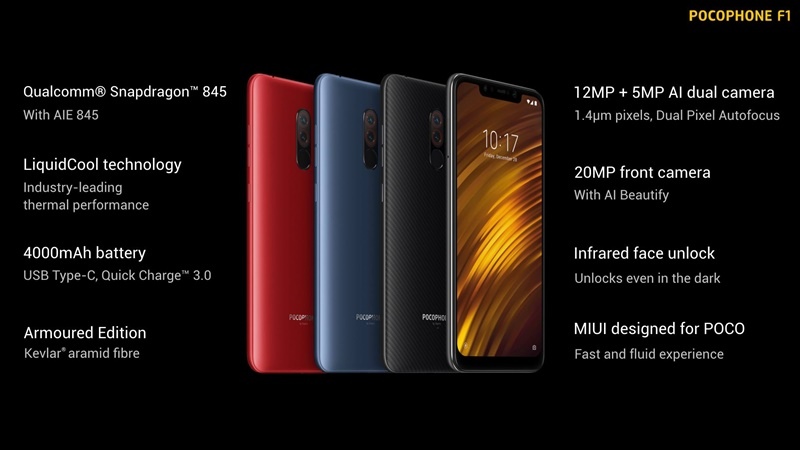 You may have heard of a new smartphone brand called Pocophone, which launched its first phone shortly after announcing itself as a new player in the smartphone industry. Its first smartphone, the Pocophone F1, is an absolute beast in terms of hardware, featuring high-end specs like a Snapdragon 845 chipset, 8GB of RAM, and a 4000mAh fast-charging battery.
The absolute killer part about this phone is in its price: starting at just RM1,299, the Pocophone F1 redefines the entire mid-range smartphone category. No other smartphone offers flagship hardware at the same price range, making this the king of value-for-money smartphones.
Samsung Galaxy Note 9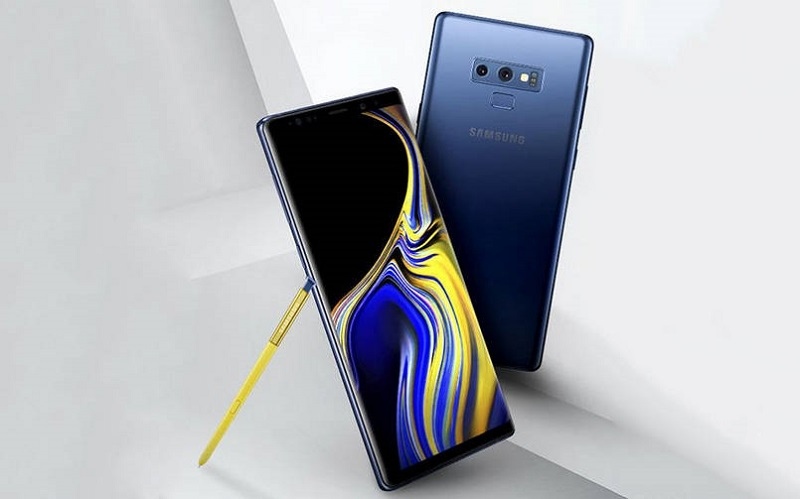 The smartphone series that kickstarted the "phablet" phenomenon. The Galaxy Note 9 is highly regarded among critics for finally delivering everything a power user asks for: high performance, long battery life, and new capabilities unlocked by the ubiquitous S Pen. Samsung was even lauded for getting the fingerprint sensor placement right!
In some ways, the Galaxy Note 9 looks almost like a "last hurrah" device from Samsung. No, I certainly don't mean that the South Korean giant is exiting the business, but rather a fond farewell to Samsung's now-iconic smartphone design. It has largely stuck true to the curved display it pioneered on the Galaxy Note Edge way back in 2014 and refining it with the gorgeous Infinity Display in 2016's ill-fated Galaxy Note 7, displaying Samsung's newfound design panache. As Apple's designs barely moved, Samsung has taken the lead as a maker of beautiful smartphones.
But with rumours of smartphones with foldable displays looming ahead, it may be the time that Samsung establishes itself as a leader in smartphone design once again. 2019 promises to be a very interesting year, but until then, the Galaxy Note 9 is the device power users always wanted. The best part? Its retail price has dropped dramatically since its launch last month, where you can now get one for around RM2,700 – almost RM1,000 below its launch price!
OnePlus 6T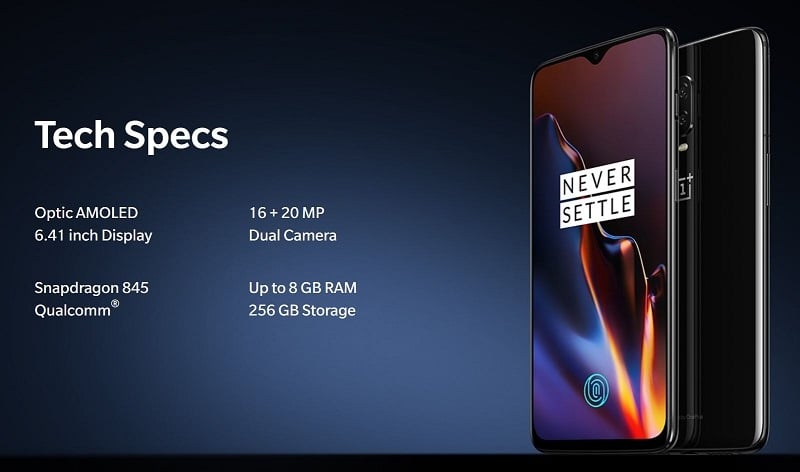 Fresh off its global launch, the OnePlus 6T is already available for pre-order in Malaysia. The company that pioneered the "high spec, low price" model for flagship smartphones is back with another excellent device – even if its retail prices are noticeably higher than previous models.
Compared to the Galaxy Note 9 and Mate 20 Pro, the OnePlus 6T manages to hold its own with its powerful hardware (Snapdragon 845, up to 8GB of RAM, up to 256GB storage) and a handsome design that includes a "waterdrop" notch, which is aesthetically much better looking than most notched displays in the market today. Oh, and its price range from RM2,588 to RM3,188, making it markedly more affordable than the two top Android smartphones mentioned in this list.
It is almost double in price compared to the Pocophone F1 though, so you'll need to decide if the premium materials and better-quality display (among others) are important enough to pay the premium for.
A Great Time To Buy A Smartphone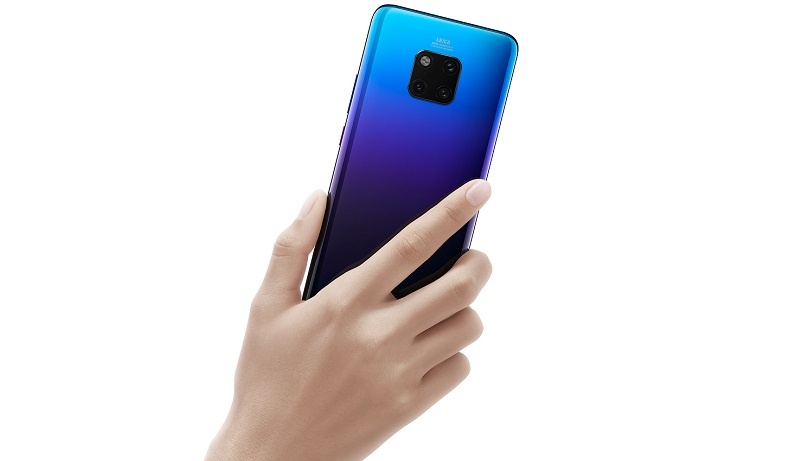 2018 has seen some fantastic smartphones being released, and with the emergence of Huawei, shopping for a new smartphone is definitely an exciting process this year. If you're highly invested in the Apple ecosystem, you're likely to be limited to the three new iPhone models. But if you're an Android user, the choice of upgrade is more varied.
You can't go wrong with choosing any of the smartphones listed here, and personal preference would largely be the deciding factor. Just be sure to look around for the best deal and save money in the process!