Plenty of financial management tips involve saving money and making sure we don't go over budget when spending on things. In fact, tips for cutting down on expenses often include where to go to find the best deals, how to compare prices, where to get discounts, and are generally about shaving off the amount we have to pay for the things we want.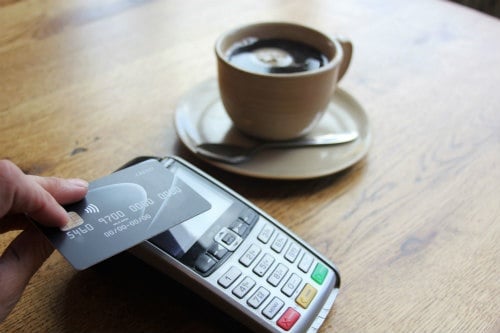 But that's not the only way that we can manage our expenses. Sometimes, we don't even need to wait for discounts or a sale to get what we want. Especially if we can use the Installment Payment Plan service on our credit card.
What Exactly is an Installment Payment Plan?
An Installment Payment Plan allows you the luxury of spreading the cost of your purchases over a few months or years at either very low or sometimes 0% interest. Installment Payment Plans are usually offered by most banks' credit cards with repayment periods typically ranging between 3 to 36 months.
This allows you to buy and enjoy things with a swipe of your credit card and repay the amount by installments – meaning you will never have to worry about settling the full amount owed at the end of the month. Just pay the smaller amount you owe every month instead.
How Does This Work?
Let's take a look at an example:
Linda wants to buy a new laptop for herself which will cost her RM5,000 – which is a little too much for her at the moment to pay in one lump sum. But she still insists on it since she needs it for work. She has several payment options at her disposal:
Cash or Debit Card. If she makes the purchase using cash or debit card, she will definitely get the laptop, but a whopping RM5,000 will be deducted from her account instantly.
Installment Payment Plan with Credit Card. Making the purchase by committing to a 0% Installment Payment Plan with an 18-month tenure, will lead to her repayment being spread over the 18-month period and Linda will only need to pay RM5,000 over 18 months = RM277.78 monthly. That's just 5.5% of the total cost. That's 94.5% less than the full price you would have to pay right away without an Installment Payment Plan.
This service shows that you don't always have to be bargain-hunting and coupon-cutting to pay for the best of what you want. Simply spread out your payments at zero interest and swipe for what you've always wanted. What's more, this service is quite common in credit cards, so you don't even have to dig around or jump through hoops to get this done. It's truly one of the most underrated services of modern credit cards.
Go For What You Want
Installment Payment Plans also typically come with a minimum spend which you should take full advantage of. Since it doesn't really make sense to split a RM200 purchase into a year's worth of payments, go for that lofty purchase, maybe RM500 and up, and see how much you could stretch your ringgit when you convert your spending to Installment Payment Plans.
If you're looking to start swiping for that thing you thought you had to save way too much money for, grab a Hong Leong Mastercard® Credit Card which has an Installment Payment Plan service right now and see how affordable your desires truly are with Hong Leong Bank's #HelloHappy campaign! Worry less and swipe more with Hong Leong Mastercard® Credit Cards!