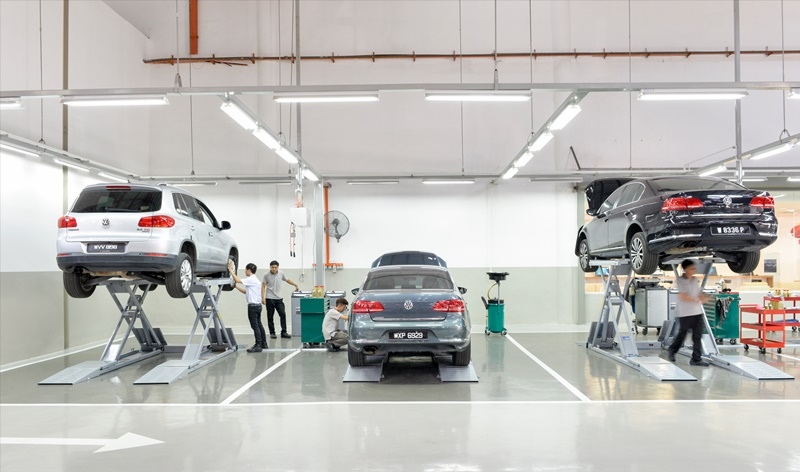 When it comes to servicing your car, you have a number of options. Some car owners send their cars for service at official service centres, whereas some send them to independent repair shops. Some drivers even ignore the advised car servicing schedules and neglect to send their car for regular servicing altogether! While this last option is one that is strongly discouraged, here are some reasons why you should consider sending your car to an official service centre over other places.
You Get Free Maintenance
When you first buy a car, it's not uncommon for the manufacturer to throw in a period of free service or maintenance for your new ride. Depending on the manufacturer, this may include free labour charges and sometimes even for parts that need replacing (that are not caused by wear and tear), and would usually apply anywhere between three to five years. Manufacturers do this to encourage owners to provide the car the maintenance it needs, especially during the first few years of ownership.
However, you only get this free maintenance for your car if you send it over at the intervals required by the manufacturer, and at official service centres. Considering the fact that most cars generally have long service intervals anyway (some up to 15,000km), you don't actually need to send your car in that often. All things considered, sending your car to an official service centre will actually save you money during the first few years of ownership.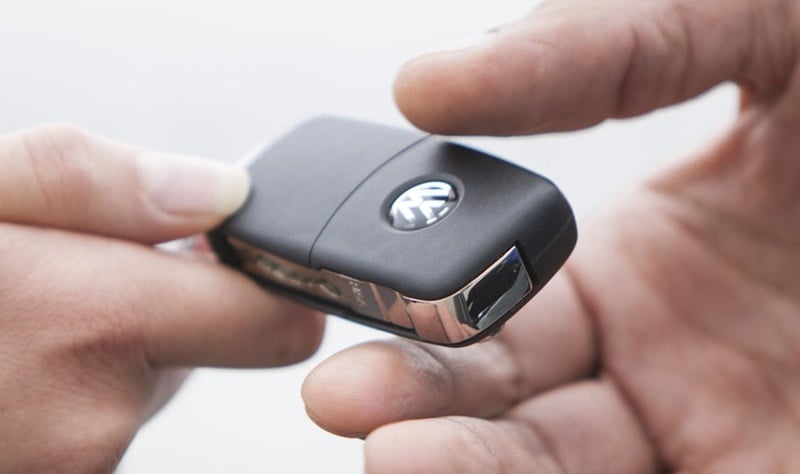 Volkswagen Malaysia offers up to three years of free maintenance for its cars. The programme covers all maintenance costs except wear-and-tear parts such as brake discs and pads. To give you an idea of how much money this will save you, we checked the total service pricing for a Volkswagen Polo 1.6 for the first three years. It comes up to about RM2,073.42 including parts, labour, and service tax – which is a pretty decent amount to save just by sending your car to an authorised service centre for the first few years.
All Volkswagen cars have a 15,000km service and maintenance interval. It means that you can clock more miles on your car without having to worry about sending it in for service so soon, helping to keep your maintenance costs low.
You Get Peace Of Mind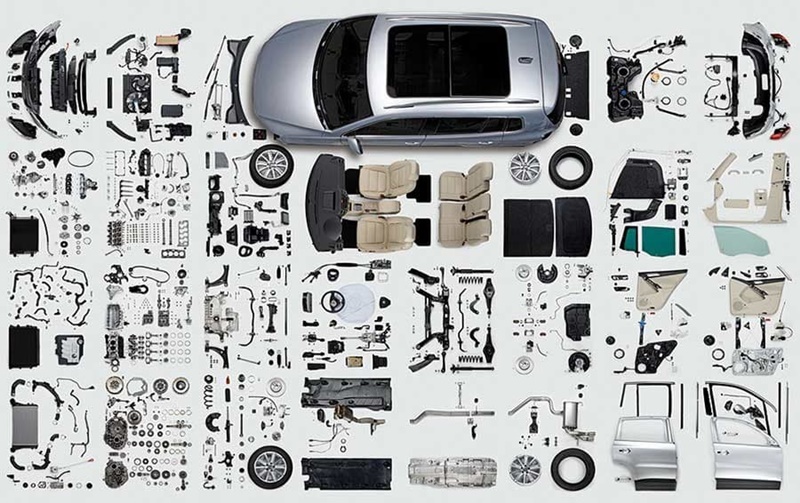 Car warranties are something that many buyers may take for granted, but that doesn't mean they're not important. Manufacturers offer warranties because they believe in the quality of their products – and if they're wrong, they'll put their money where their mouths are and bear the cost of repairs. However, if you don't send your car for service at an official service centre according to your recommended maintenance schedule this warranty will be voided, so that's why it's important pay heed to this especially during the warranty period. Warranty periods vary between car makers – Volkswagen for example offers a five-year warranty period.
Besides that, you also send your car to official service centres to ensure you're getting the highest quality of service and genuine parts. There are cases of repair shops recommending that counterfeit parts be used to save you some money, or worse still, unethical shops that substitute real parts for fake ones at the same price. Volkswagen service centres pride themselves on guaranteeing you genuine Volkswagen parts and to give you even more peace of mind, their parts come under a two-year warranty.
You Save Money In The Long Run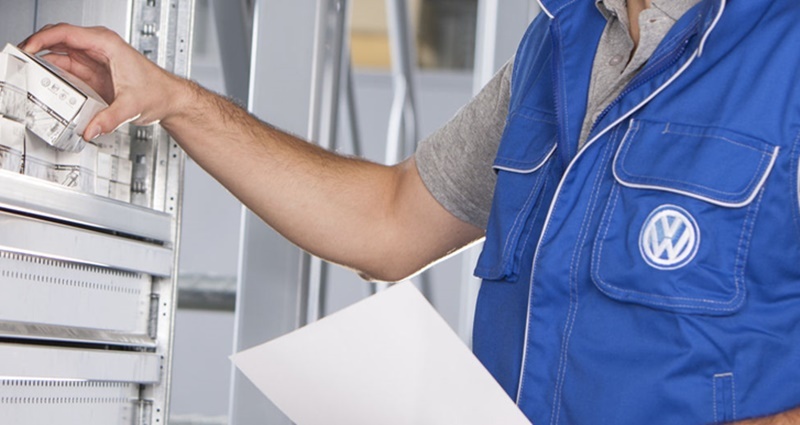 Sending your car to an independent workshop may seem tempting because of the lower prices typically offered. Independent mechanics can charge lower rates because they tend to keep their focus on straightforward jobs and fixes. However, there's more to a car service than just changing the engine oil or filters. When you send your car for servicing, you should be getting a full vehicle inspection and diagnosis carried out by specialised professionals who know your car.
At Volkswagen authorised service centres, you don't just send your car to get brake pads changed and filters replaced. Your car will get a total "health check" using customised diagnostic equipment – which allows service professionals to recommend preventative steps that can keep your vehicle in the best condition before any problems crop up. That way, the necessary servicing and replacements can take place before a particular fault ends up causing lasting or drastic damage to your car.
How does this help you save money in the long run? It's simple. If you don't make sure your car gets the preventative maintenance it needs when you send it for service, you will end up paying a lot more to repair your car if it breaks down or any of its components fail. Of course, Volkswagen does provide you with five years of free roadside assistance, but as the saying goes, prevention is better than cure.
Authorised Service Centres: The Way To Go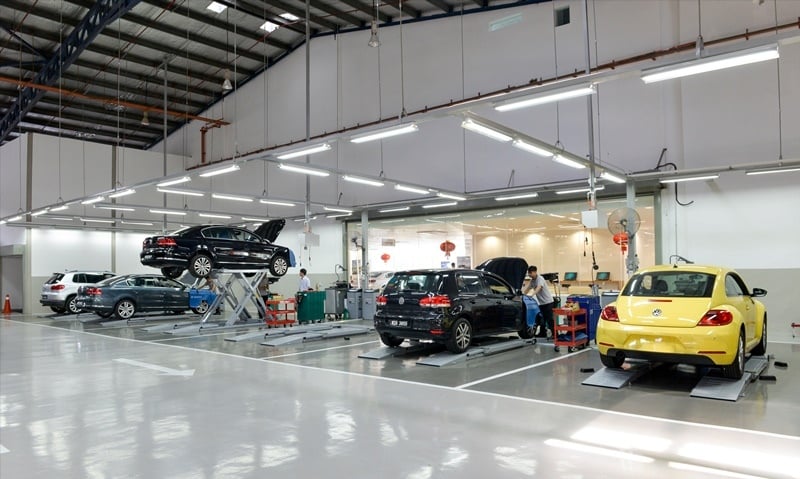 In short, sending your car to an official service centre gives you quality assurance, can help you save money in the long run, and buys you peace of mind. If you're a proud Volkswagen owner, you'll get to enjoy all the benefits of Volkswagen after-sales service we outlined above – and more. Under its Volkswagen Cares programme, Volkswagen provides you with 16 after-sales promises to ensure that you get the support you need to keep your car in top condition for the long term – all you need to do is make sure you get your regular servicing done at an authorised Volkswagen service centre. To find out more, you'll find more details over at the Volkswagen Cares website.