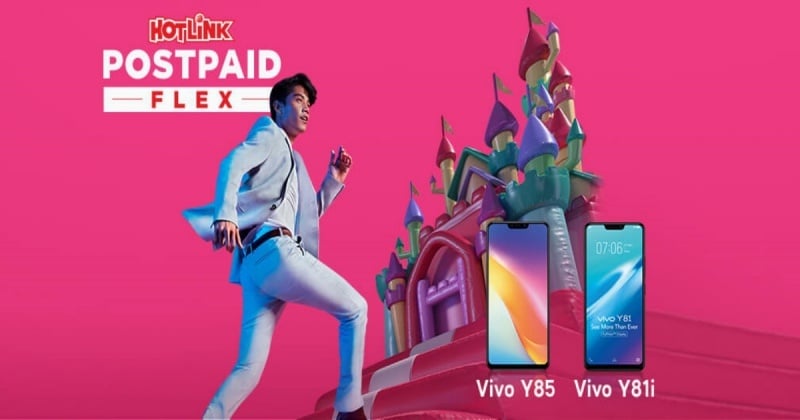 Maxis has announced a new addition to its Hotlink Postpaid Flex plan. Designed for youths who are constantly connected, the Hotlink Postpaid Flex Plus plan offers a generous amount of data as well as unlimited calls and texts at an affordable price.
The Hotlink Postpaid Flex Plus is the highest-tier among the Hotlink Postpaid Flex plans, but is still significantly more affordable than the MaxisONE plan that starts at RM98. That said, Hotlink Postpaid Flex Plus subscribers can look forward to unlimited calls and SMS to all networks, as well as a large 10GB data allocation per month. Customers who sign up for a two-year contract will be able to bag either a Vivo Y81i (RRP: RM599) for RM1, or a Vivo Y85 (RRP: RM999) for RM199 when you sign up with the Flex Plus 60 plan.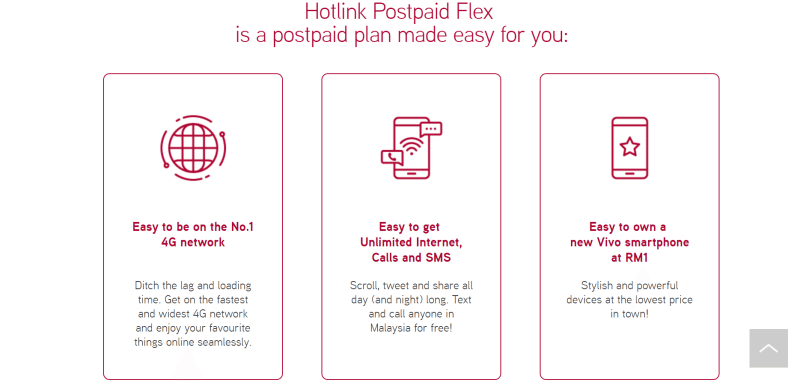 Hotlink also has two other Postpaid Flex plans in the which are more affordable. The Flex 30 which is RM30 per month includes 1GB data bundled with unlimited calls and SMS to all networks. Meanwhile, the Flex 40 at RM40 a month offers 5GB of data and unlimited calls and SMS.
The Hotlink Postpaid Flex plans also include affordable add-ons and internet passes should they need more data. The add-ons include music, social, or chat apps at rates as low as RM5 every month, with the option to automatically renew every month.
To learn more about the Hotlink Postpaid Flex Plus, visit its official website.