If you are looking to take advantage of the Kuala Lumpur public holidays this year, you are going to need to make some plans real soon. You will notice below, that the public holidays in Kuala Lumpur (KL) start as soon as 31st January, and has the 1st of February, lined up back to back.
Thaipusam – 31 January (Wednesday
Federal Territory Day – 1 February (Thursday)
Nuzul Al Quran – 2 June (Saturday)
The final Kuala Lumpur public holiday occurs on the 2nd of June. Despite not making any difference to most individuals, those who work on Saturdays in selected industries will be grateful for the double salary compensation which may come in handy for the prevailing Hari Raya season.
For those who aren't enjoying any additional compensation, try looking out for some good credit card deals for buka puasa or unwind with a discounted spa day in June. If you really have no clue what to do, here are a few suggestions on what you can do within Kuala Lumpur.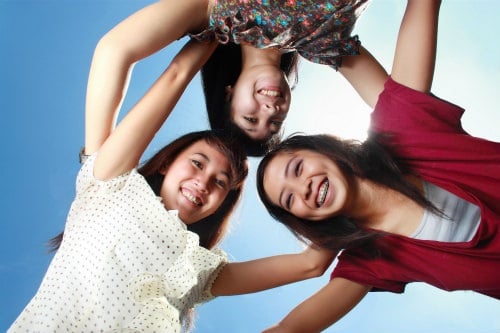 Live Stand-up Comedy
Change the usual stressful mood into a bunch of laughter, by hitting up one of the rare comedy joints like the Crackhouse Comedy Club, in TTDI. The Crackhouse hosts an array of local and foreign comedians. It is usually opened from Wednesday till Saturday which coincides perfectly with the upcoming Kuala Lumpur public holiday.
Charges depend on who is performing that night. Ticket prices begin at RM15 per pax which is equivalent to a typical movie night. Some of the bigger stars command a higher price of RM40 or more. But watching people come up with clever material in front of an audience, is an addictive experience to enjoy.
While you can make your ticket purchase at the door, we recommend doing it online where you get a discount for pre-purchases and you get to earn some reward points on your credit card while you are at it.
KL Forest Eco Park
The minute you think of Kuala Lumpur, most people think of the hectic city life. But it does not have to be that way, visit the hidden gem in the city, located in the golden triangle. What better way to spend your public holiday than in the outdoors, away from all the crowded malls, streets, or stressful news you read on Facebook?
According to the Star Online, the park entry is free but will soon incur charges of RM12 for adults and RM4 for children. The additional charge is actually to hire forest rangers to take visitors around the 9.37 hectares of forest reserves.
The biggest attraction here is the Canopy Walk which is suspended 21 metres high, and gives you a bird's eye view of all the trees and if the universe is on your side, you may spot a few monkeys, bats, squirrels, civet cats along with 25 different bird species. It would be be advisable to have your smartphone handy as you can scan QR codes along the way that brief you on the different species of plants found within the forest.
Eat at Jalan Alor
After some time in the outdoors, some tasty food is in order. Fill up along the infamous Jalan Alor and be amazed with the different types of cuisine being served. Although it is hard to believe, there are locals who have not tried the food along this popular street due to the perception that Jalan Alor is made for tourists. Since Kuala Lumpur is not going to be flooded with its usual traffic, this would be an amazing time to experience what all the food and travel blogs have been raving about.
Do take note that the majority of the food tends to be non-halal, but there are some other awesome things to try. Walk down the street and sample the popular chicken wings, satay, grilled stingray and lots of different cuisines. Jalan Alor even has a very scrumptious fruit rojak stall and also contains authentic Thai food towards the end of the street. You'll be surprised by the amount of food variety the street has.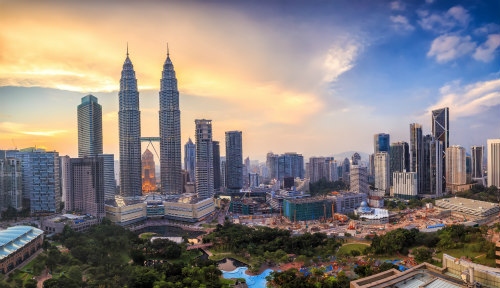 Aquaria KLCC
Living in the urban jungle does limit our experience when it comes to marine life. Take the opportunity to expand your knowledge and witness seahorses, tiger sharks, sea snakes and approximately 150 more different species of marine life.
No doubt it is a tourists and educational experience that parents take their children for, but not having the foresight to undertake this adventure is a mistake. Especially with more and more marine life going extinct, this could very well be, a once in a lifetime experience to wonder in awe, while the fish and other sea creatures swim around.
Or if you are one of those who needs a little action to encourage you, there will also be piranhas that they feed during the day. That particular experience may keep you out of the waters during your next trip. For those who love the water, the rest of the exhibits may inspire you to go on a diving trip in order to have a wider experience. Ticket prices begin at RM39 for children and RM49 for adults. Again, be sure to have your credit card handy, to accumulate some of those rewards when purchasing those tickets.
Banking on a Five Day Weekend
Take yourself out of your comfort zone and opt for an adventure beyond the city if that is what piques your interest. The upcoming public holidays in particular, presents a really good opportunity to take a trip out of the country. But make sure you book your flight tickets using a good travel credit card so you may enjoy some lounge privileges and free travel insurance as a benefit at no additional cost. Also don't forget to check out Agoda to enjoy booking more affordable accommodations!
If you are one of those old fashioned types who believes in only purchasing in cash instead of a credit card, then be sure to get the best travel insurance using our comparison toolthat will help you pick the best suited one for you.