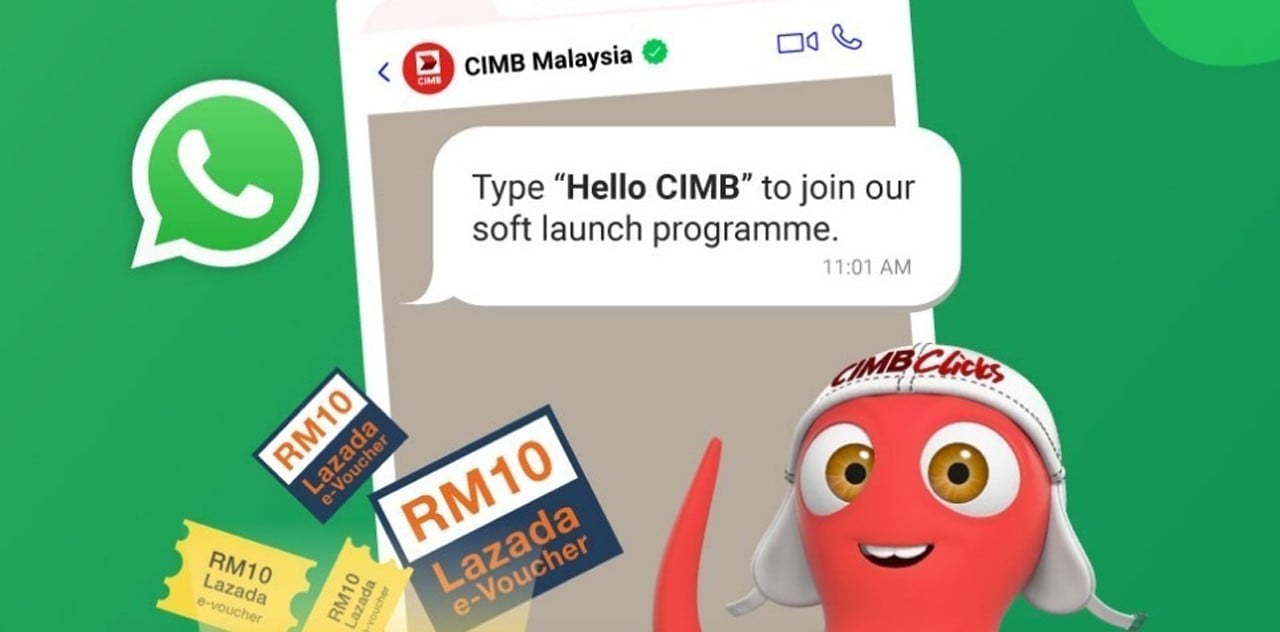 CIMB Bank now has its own official WhatsApp account. You can WhatsApp CIMB Bank to check up on your application status, check bank interest rates, or find your nearest CIMB ATM or bank branch.
The CIMB WhatsApp account does not support live chat, so you won't actually be speaking to a customer service representative. Instead, WhatsApp channel works more like a chatbot, where users choose from several pre-set interactions to get the information they need.
Currently, CIMB's WhatsApp account has the following features:
Checking rates for fixed deposits, foreign exchange rates, gold investment, home loans, auto loans, and personal loans
Checking application status on personal loan/financing and credit card applications
Finding the closest ATM or CIMB Bank branch
Video guides on how to use CIMB Clicks

When you choose any one of these features on WhatsApp, the chat will supply you with a link to the relevant page on the CIMB Clicks website, Google Maps, or YouTube. While the whole process isn't completely in-app on WhatsApp, it could make finding the right information a bit easier for those who don't like navigating the CIMB website on their own. CIMB has also said that it will be adding more features in the near future.
Users can tell that the CIMB Malaysia account on WhatsApp is a verified Business account by looking for the green tick next to the account name. Moreover, as messages on WhatsApp are secured with end-to-end encryption, users can be assured that no third parties can access the messages in the conversation.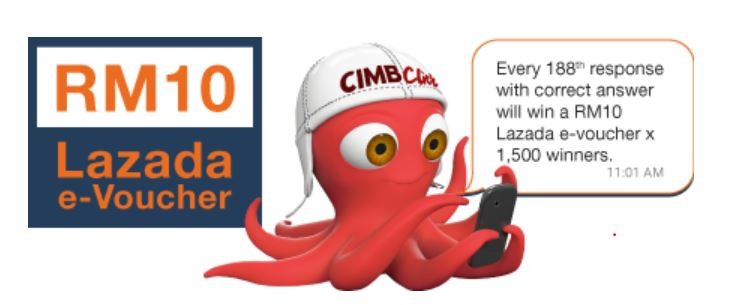 To celebrate the launch of its official WhatsApp account, CIMB has RM15,000 worth of Lazada e-vouchers to give away. Existing CIMB Clicks users who drop a message on the CIMB WhatsApp before 31 January and answer a simple question following the instructions stand a chance to win a RM10 Lazada e-voucher.
You can find out more about [email protected] here.