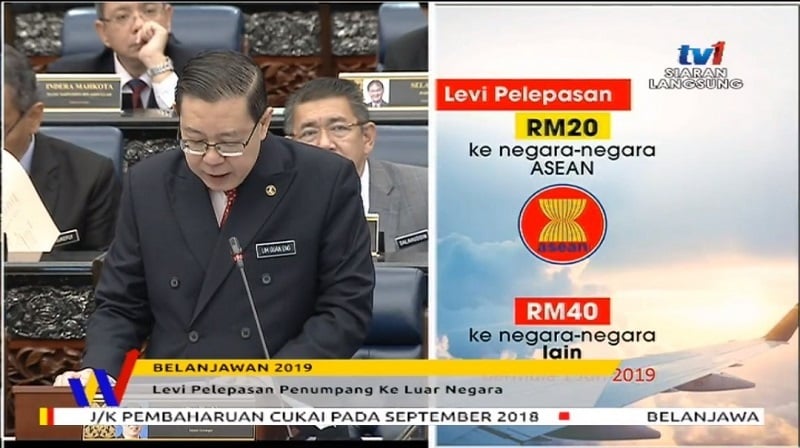 Malaysians will have to pay a new "departure levy" when they are travelling abroad starting 1 June 2019.
The proposed rate is broken into two tiers: RM20 for outbound travellers to ASEAN countries, and RM40 to countries other than ASEAN. The government is imposing this tax as a means to encourage domestic tourism. A secondary measure for this is also to declare Pangkor island as a duty-free island, and also expand Langkawi's duty-free status. Finally, Port Swettenham in Penang will also feature duty-free shops.
According to Finance Minister Lim Guan Eng, this departure levy is similar to other countries, and the proposed rate is consistent or not more than what many other countries are charging. For example, Thailand's departure levy is US$20 (around RM83), while the taxes for Hong Kong and Japan are US$15 (around RM62) and US$10 (around RM42) respectively.