Not everything bought in bulk is cheaper and worthy of an immediate purchase. For example, items like olive oil, liquid bleach, and eggs have a shorter shelf life and could end up wasting money if it spoils before you have a chance to use it.
Also, when potential savings are only marginal, you might want to consider simply buying the item when you actually need it. In addition, pricing for foodstuff like rice and white sugar are regulated in Malaysia, thus buying in bulk does not equal a lower price unless it's on discount.
Still, there are many everyday goods that offer bulk-purchase discounts you simply can't refuse. Here are the usual suspects that offer great value when bought in excess:
1. Toothbrushes
Not only are toothbrush packs cheaper per unit, it is also recommended that you change yours every three months, thus purchasing a larger supply isn't likely to go to waste. Moreover, due to its durability, you won't have to worry about toothbrushes losing their quality in their packaging. It makes even more sense to buy these in bulk if you shop for a family household.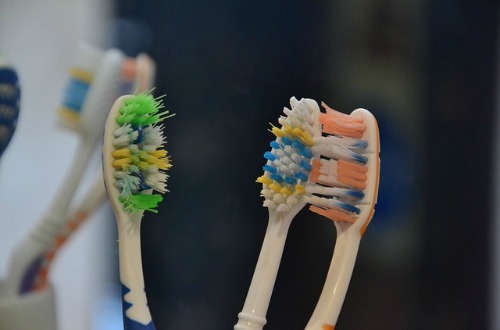 Potential savings for bulk buys: Systema Comfort Medium Soft Toothbrush retails for RM7.20 per unit while a pack of three costs RM14.15. For this item, buying in bulk would save you RM7.45.
2. Batteries
Batteries can be an expensive purchase but if you buy in bulk, you might see a significantly lowered price (per unit). Steer clear of buying large amounts of rechargeable batteries though, as they tend to lose their power over time. Opt instead for alkaline ones that can last in store for up to 10 years. Note that batteries can become damaged when exposed to the elements, so be sure to store in a cool, dry place.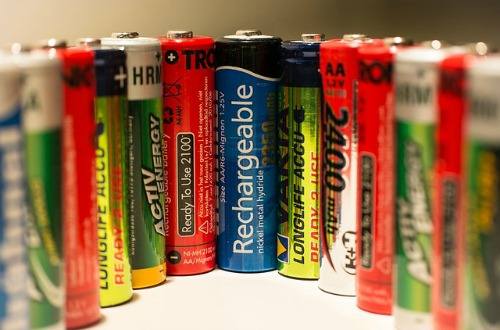 Potential savings for bulk buys: Energizer Max AA 1.5V Alkaline Batteries 2-Pack retails for RM7.90 whereas the 6-Pack sells for RM19.50. Getting the 6-pack now instead of buying the 2-pack three more times would save you about RM4.
3. Pet Food
Food for your beloved pets cost a heck of a lot overtime, but buying in bulk often gets you the same quality chow for a lot less. Maximum shelf life (depending on expiry date) is two years for canned food and one year for the dry kind. Thus, you'll need to estimate how much of food your pets can consume before it expires when buying.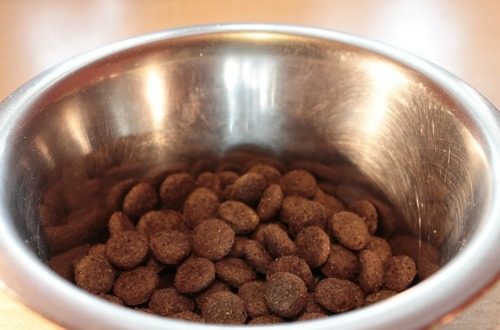 Potential savings for bulk buys: Pedigree Adult Complete Nutrition Dog Food 10kg retails at RM79.70 whereas the 1.5kg bag costs RM16.70. This means that when bought in bulk, each kg costs RM8 compared to RM11.10 per kg for the smaller bag. At this rate, buying in bulk would approximately save you RM31.30.
More Items to Buy in Bulk
Our list is merely scratching the surface; there are a lot more everyday goods that make economic sense when bought in large volumes. Here are four more that earn honourable mentions:
Toilet Rolls – you can never have too much of the stuff! Stock these during sales periods.
Bottled Water– buying a carton or mini-barrel is cheaper per litre.
Light Bulbs – quality, energy-saving bulbs can be a heavy expense but buying in bulk online can help save a lot, possibly even 50%!
Baby Diapers – it's not a good idea to run out of these, so buying more is not only necessary, it's a potential money saver. This promo gets you fourteen more diaper pieces for an additional RM2. Be careful though, some diapers shouldn't be used past their expiration dates as their absorbent lining might get exposed and its abrasive surface can hurt the baby. As with any other item on our list, be safe and read the packaging to know what you're getting into.
Where Can I Buy in Bulk?
Supermarkets like Tesco, Mydin, Giant and AEON BiG generally provide consumer bulk options for groceries and sundries. Periodic warehouse and stock-clearance sales as well as online merchants like Lazada are also viable, more so for non-edible goods.
Enjoy even more savings with a rewarding credit card that offers attractive cash back rebates and greater discounts. If you don't already have one or are looking to switch, do give our comparison page the chance to find you the best card for your needs!
Are there any other items you buy in bulk that has saved you money? Share them with us in the comments section down below!