We all love travelling, and our readers especially, love travelling for cheap. To that end, we've talked about travel credit cards, travel insurance, and how to find the cheapest travel packages within your budget.
While we're on that subject, we thought it would be helpful to share with you some cheap, underrated travel destinations you can perhaps include in your future travel itinerary!
Lombok Island, Indonesia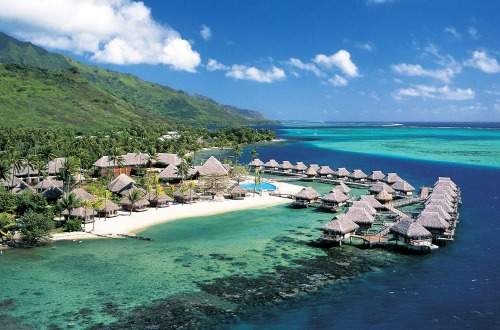 Everyone has heard of Bali, but not many are familiar with its eastern neighbour, the island of Lombok. Unlike Bali, Lombok is very much untouched and much less touristy, allowing you to explore its many beaches by yourself without being constantly harassed by vendors and tour guides. Travelling here is very easy as there are direct flights from Kuala Lumpur on board for only about RM500 plus for a return trip. On the island itself, you'll be able to find reasonable hotel rooms for less than RM100 per night.
By the way, did you know you can travel to Jakarta or Surabaya with freebies? Head to our Travel Getaway Campaign for more information.
Pulau Lang Tengah, Malaysia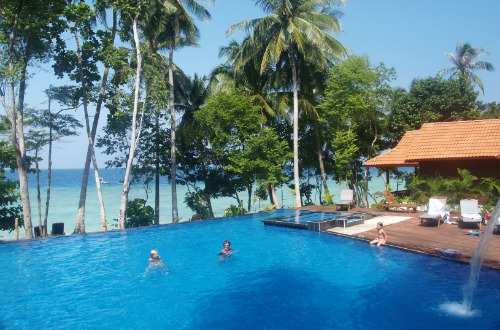 Located off the northeastern coast of Malaysia between Pulau Redang and Pulau Perhentian, this much smaller island nevertheless features with sandy beaches and crystal clear waters that are popular with divers and snorkelers. Apart from marine activities you can also be able to go jungle tracking into the interiors. To get to Lang Tengah, either drive directly to Merang, Teregganu and then take a ferry to the island, or take a bus from KL to Kuala Terengganu. From there, take a taxi up north to Merang, from which you can catch a ferry. The entire journey shouldn't cost more than RM50. The island itself has several hotels where you can find accommodation from about RM150- Rm200.
Goa, India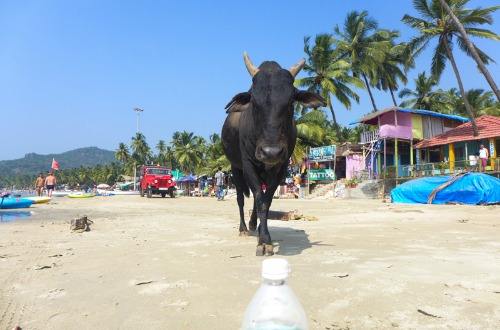 Goa, on the western coast of India, is famous for its cluster of seaside towns where you can spend some time exploring the beach. Food and drink are really cheap here and a bottle of cold beer is nly about RM8. If you plan to stay in a backpacker's inn, you'll find plenty of them that charge only about RM50 to RM60 a night. Air Asia flies directly here on a daily basis. Local transport is also affordable and all the restaurants and hotels are local and authentic, with hardly any chain brands or stores in sight.
Hoi An, Vietnam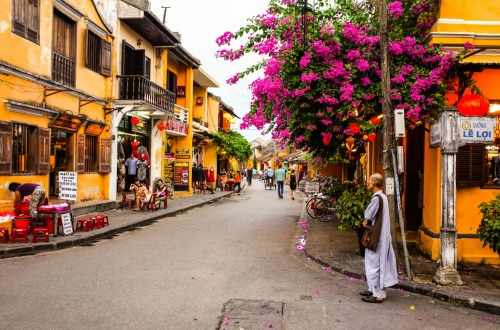 Usually when people visit Vietnam, they'll end up in larger cities like Hanoi or Ho Chi Minh city but targeting a less crowded and commercialized town to visit like Hoi An means you won't be expected to pay premium prices for hotels. Hoi An is a coastal town that houses a UNESCO heritage zone in the old quarter with period buildings fronting a fishing village. The rest of the town is pretty modern, with attractions both historical and modern.
Pokhara, Nepal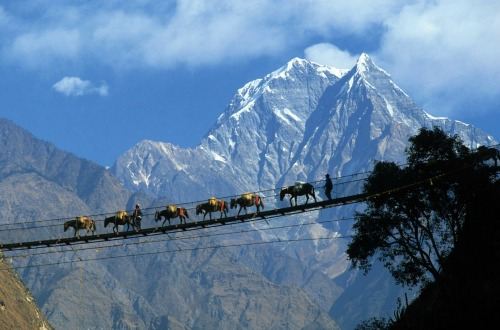 There are nowadays plenty of direct flights to Nepal and you'll be able to find one that flies directly from KL to Kathmandu, Nepal's capital, for only about RM1400 per round trip. After you've reached Kathmandu, you'll have to board a bus to Pokhara, which is definitely less congested and way less polluted that Kathmandu. Here you'll be surrounded by the majestic Himalayas and be able to see it up close. Simple backpackers inns with heated bath water costs only about RM70 per day and there are plenty of modern cafes around the lake area.
Keep yourself fully protected wherever you are in the world by getting the best travel insurance coverage available and do log on to Agoda to get the best deals for hotels and accommodation to keep you mind at ease and have a relaxing break.