While the holiday season is not here yet, it's never too early to plan your vacation. If you're thinking of flying somewhere, there are many sites you can use to pick and choose your flights. You can even employ the services of a travel agent. However, going through these channels may lead to a sizable markup on prices. Selecting a site or travel agency to go with can also be a pain. What if we told you that you could do a thorough research of your travel plans straight from Google?
Google Flights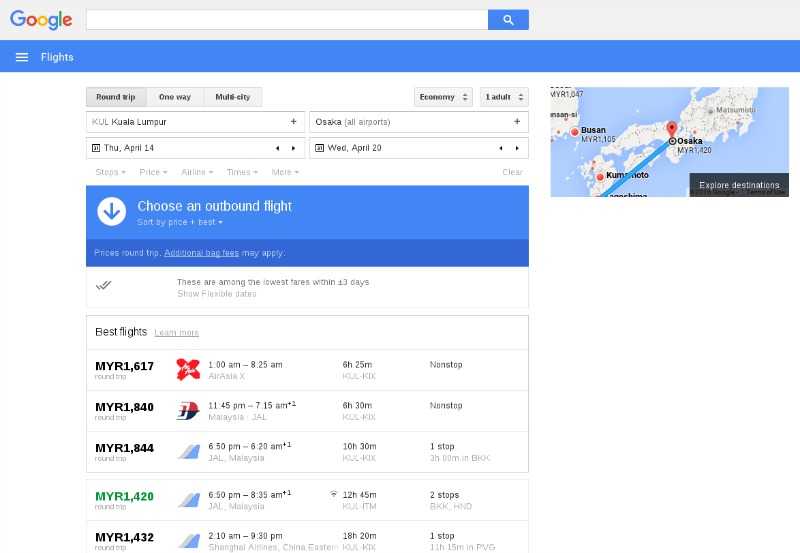 Point your browser to Google Flights and you'll be met with a variation of the standard Google interface specifically tailored for flight-searching. Right up top, you can choose between a multi-city trip, a one-way or a round trip. You could also pick your class of flight, and how many tickets for adults or children in the search criteria. Then, you can choose your destination and length of stay. Which means it works just like any other flight comparison site, except it's directly via search engine.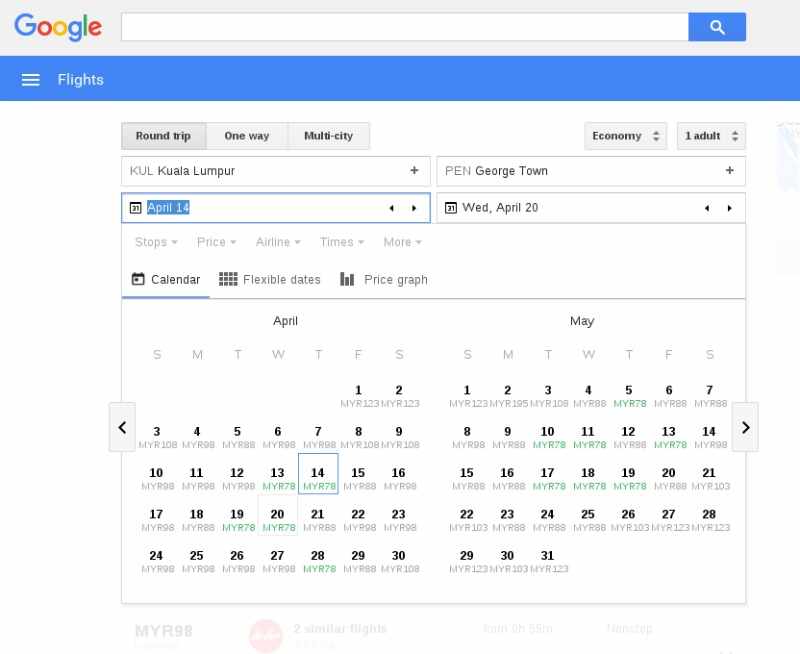 One handy feature of Google Flights is their calendar. When you're choosing a departure date, a dropdown calendar will appear and you will see the lowest fare highlighted for each day. On this page, you can click over to the price graph to see how prices may fluctuate based on season, holidays, or other events. You can also further customise the list of suggested flights and sort them by number of stops, price, airline, and more.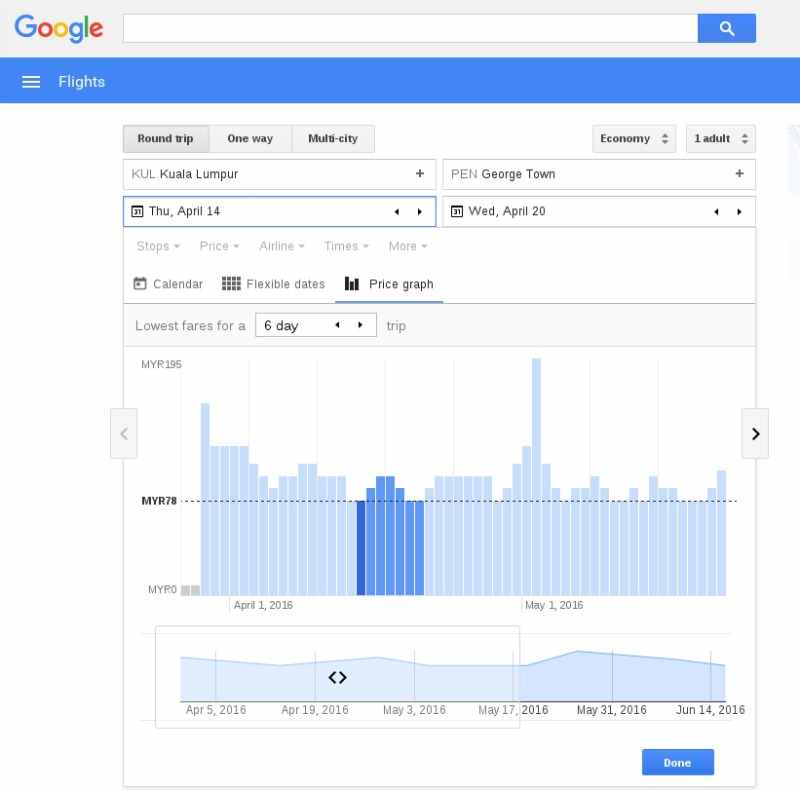 Undecided? Google Can Help You Choose
There are times when you know exactly where you want to go during that long school holiday, and then there are other times when you have a rough idea, but aren't exactly sure where you'd like to be. Maybe you're thinking of visiting a place with a rich history, but you're not sure if it should be Paris or Rome. Maybe you feel like exploring your own backyard of Southeast Asia, and you don't mind starting in any country.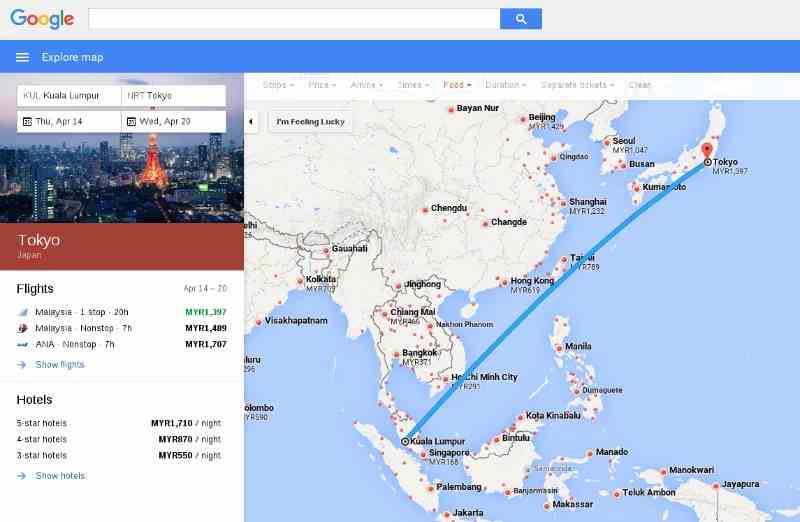 What you can do with Google Flights is, enter an entire country or region as your destination like "Australia" or "Europe" and see your flight suggestions from there. You can even click "Explore destinations" on the minimap to scan the entire world and see accurate prices for all the different cities that you can fly to, along with filters for your flight preferences. If you're feeling especially adventurous, click on the "I'm Feeling Lucky" button and a random suggestion fitting your criteria will be offered. Neat!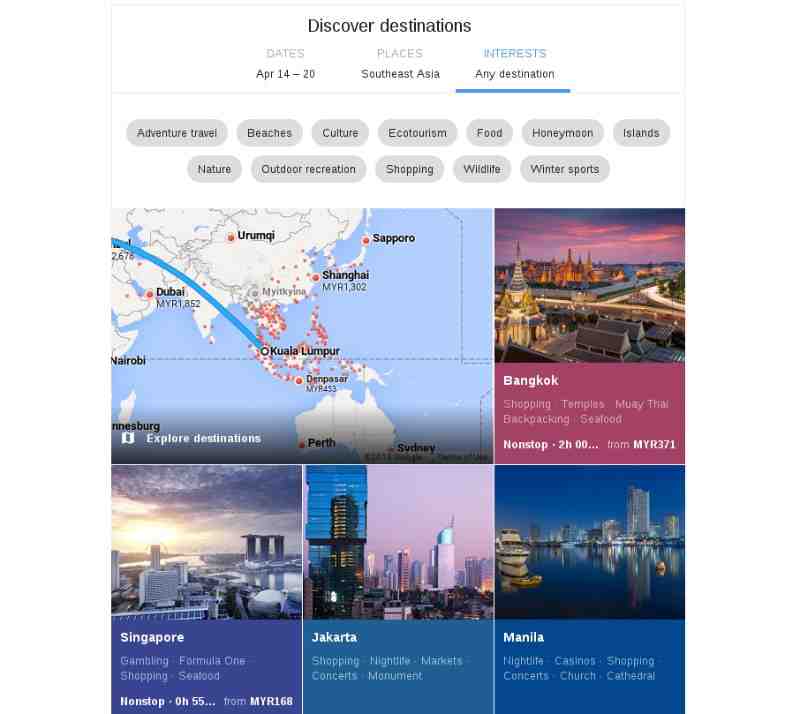 When you choose an entire region as your destination, Google Flights also helps you by offering to filter via interest, with categories like Food, Shopping, and Nature. Once you've chosen your criteria, you'll see a deck of cards shown with suggested destinations and their prices. Clicking on these cards will reveal more information on their recommended flights and hotels. Handy!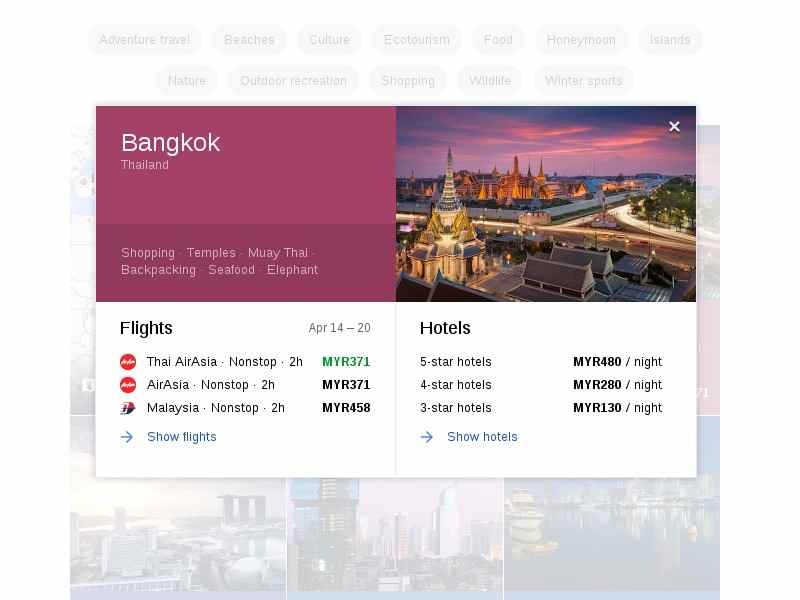 Don't Get Lazy
Sure, these fancy suggestions and recommendations are helpful, but you shouldn't end your research here. After you've picked out the flights and hotels you think are best for your traveling needs, we recommend you use them as the basis to begin a more thorough research. Make calls to these places and see if you can get their prices to go even lower.
That doesn't take away how useful and robust Google Flights is as a tool to help plan your vacation but it does work as a great starting point.
Speaking of travel, check out our list of the best travel credit cards in Malaysia so you can have a good vacation while getting rewarded for it, too! Happy travels!
Speaking about cheap flights, why not participate in our Travel Getaway Campaign and get a free return flight ticket to Manila or any one of the 19 attractive destinations?