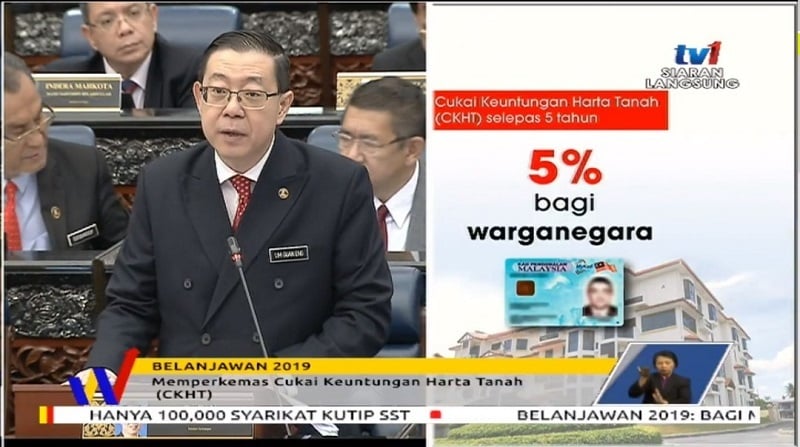 In its effort to boost home ownership, the Government has announced some new measures for Budget 2019. These measures are intended to make it easier for Malaysians to further reduce property speculation as well as make it easier for individuals to finance a home.
One major announcement was the increase of the Real Property Gains Tax (RPGT) for properties sold after the fifth year. The rate will be set at 10% for companies and foreigners (from 5% previously), and 5% for Malaysian individuals (up from 0%). However, low-cost, low-medium cost, and affordable housing with prices below RM200,000 will be exempted from RPGT.
Separately, the Government is also tweaking the stamp duty charges. For the transfer or properties valued at more than RM1 million, the stamp duty will increase from 3% to 4%. Meanwhile, for first-time home owners purchasing residential properties priced up to RM500,000, the Government will waive stamp duty up to RM300,000 on sale and purchase agreements (SPA) as well as loan agreements until December 2020.
Starting 1 January 2019, the Government will introduce a National Home Ownership Campaign which will last for six months. Among the initiatives that will be carried out is a waiver for all stamp duty charges on unsold properties priced between RM300,001 and RM1 million. In return, developers will offer a minimum price discount of 10% for these residential properties.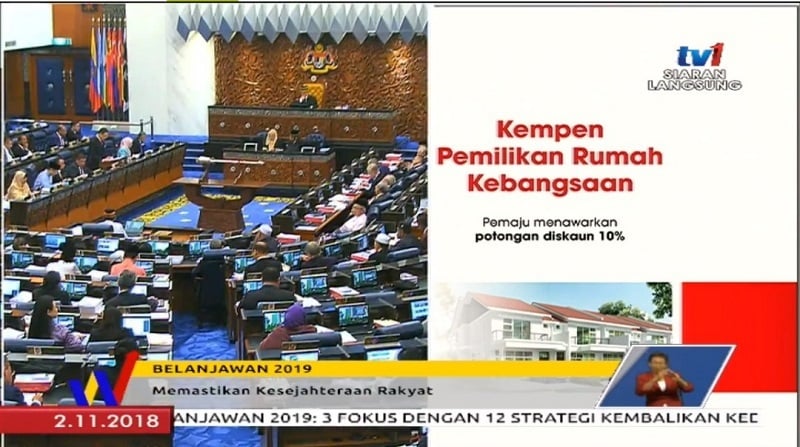 The Government has also exempted SST charges on construction and building materials. This means that for new residential housing projects, there will be a 10% price reduction on the prices of houses that are not price-controlled.
Meanwhile, to assist the lower-income group earning less than RM2,300 a month to own a house for the first time, the Government is introducing a new RM1 billion fund that will help them purchase affordable homes priced up to RM150,000. This fund will be available starting 1 January 2019 from participating financial institutions (AmBank, BSN, CIMB Bank, Maybank, RHB Bank), offering a concessionary rate from as low as 3.5% per annum. This fund will only be available for two years, or until its allocation is used up.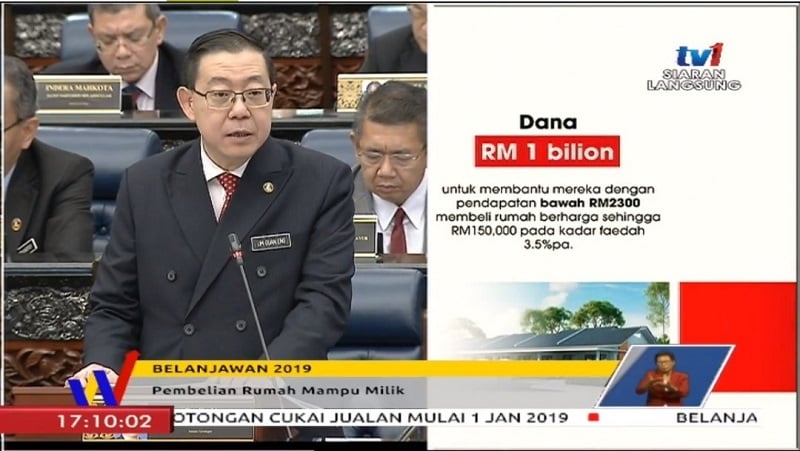 Finally, the Government will also be exploring a "property crowdfunding" initiative, said to be a first in the world. It will serve as an alternative source of financing for first-time home buyers, and will be regulated by the Securities Commission as a "peer-to-peer financing framework". Under this initiative, a buyer will be able to purchase a property for a fraction of its value, while the remaining balance can be funded by investors who are looking to invest in a property for potential appreciation in value. This initiative is expected to go live in the first quarter of 2019.