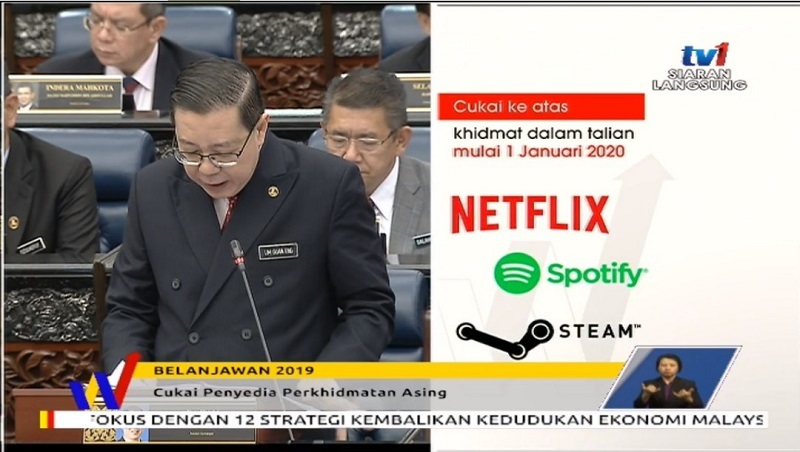 Malaysia will implement a new service tax that will be levied on digital services provided by overseas companies beginning 2020. While not explicitly mentioned in Finance Minister Lim Guan Eng's speech, the presentation slides clearly showed popular digital service platforms will be affected.
The presentation slides shows three online services that are very popular among Malaysians: video streaming service Netflix, audio streaming service Spotify, and digital gaming platform Steam. In his speech, Guan Eng states that the foreign companies that provide these direct-to-consumer services are "required to be registered with the Royal Malaysian Customs, charge and remit the relevant Service Tax on the transactions". The new tax will take effect from 1 January 2020.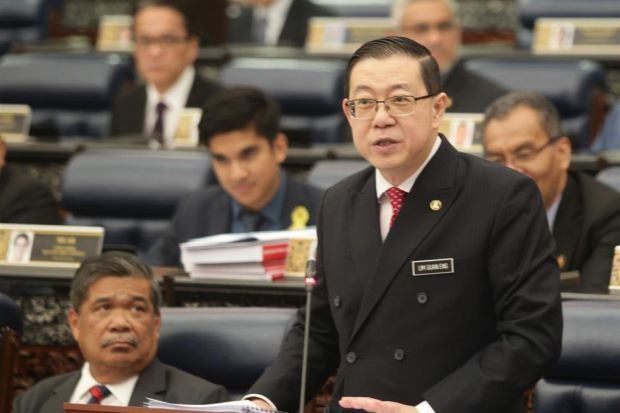 (Image: The Star)
The tax rate was not revealed at the Budget speech, however. In addition, the tax will also cover (but are not limited to) downloaded software, music, video, or digital advertising.
Interestingly, this isn't the first time that the Malaysian government has attempted to introduce a service tax on digital services. In 2017, the previous government had tabled a proposed amendment to the GST Act to include digital streaming services like Netflix and iflix.