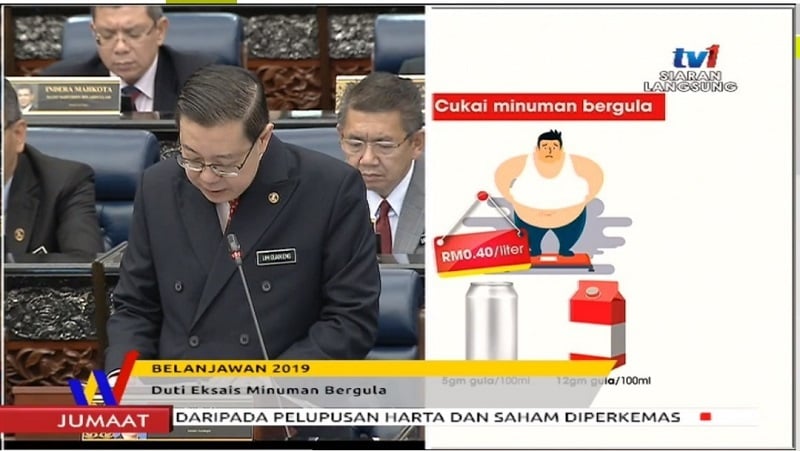 The government will be taking steps to tackle health issues faced by Malaysians, starting with obesity and smoking habits.
Earlier in August, there were discussions about the implementation of a soda tax to encourage healthy living and reduce sugar intake among Malaysians. During the tabling of the Budget 2019, it was announced that the government would indeed be adding "sugar sweetened beverages" to the list of manufactured goods subject to excise duty. This move was made to address the issue of nearly one out of two Malaysians being overweight or obese.
The tax on sweetened beverages will be implemented on 1 April 2019. The duty proposed is a rate of RM0.40 per litre and will affect non-alcoholic beverages containing added sugars of more than 5gm per 100 ml drink and fruit juice containing added sugars of more than 12gm per 100 ml drink.
The Ministry of Health also set 2045 as the year to achieve the goal of being a "Smoke-Free Malaysia". In line with that goal, the government will expand the number of locations banning smoking. Starting 1 January 2019, the government will officially gazette all open restaurants as "Smoke-Free Zones".