Are you planning a holiday on a limited budget? Beyond the flight tickets, the next big spend item on your list will be accommodation. Taking up a huge chunk of your vacation budget – you want to be comfortable on holiday but not resort to five-star prices. What is a budget traveller to do?
We scoured the internet and asked friends for tips on ways to save on accommodation by avoiding the fancy hotels.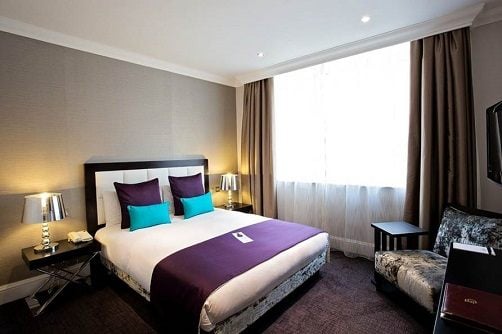 1. AirBnb (Because we had to!)
It's impossible at this point to not have heard of AirBnb. The website offers rooms and apartments rented out by individuals to prospective holiday makers and thus offer great locations, properties and rooms for a cheaper price than commercial properties such as hotels or bed and breakfast inns. Not all rooms listed are cheap though, so a little sifting is important.
More than cheap, AirBnb offers value. You might pay the same price at a 2-star hotel but score a 5-star quality place. Some hosts go the extra mile of providing food and tips on the town/city's best kept secrets. The devil is in the details so do read all the terms and reviews to make the best decision.
2. Couchsurfing
Couchsurfing used to be extremely popular in the early days until a lot of bad press bogged it down. But if you're lucky, you can still find great hosts in countries all over the world willing to provide you free lodging and even play tour guide in exchange for your company. Couchsurfing does recommend that it's members buy hosts meals and/or gifts in return for the free stay but this cost is still miles cheaper than booking a room.
Couchsurfing works on the concept of 'exchanging hospitality' so good hosts are often willing to go the extra mile to make your visit memorable by showing you around the city or giving you tips on the best places to go.
However, do take note of Couchsurfing's safety recommendations when staying at the home of a stranger especially if you are a single lady traveller.
3. Short Term Apartment Rentals
If you are planning to stay a few weeks in a town – you can always check out the local classifieds. Many landlords are open to the idea of renting their serviced apartment or condo to travellers during periods when they have no tenants as some rent is always better than none!
However, do be clear with the landlord that you are only interested in a short lease and make sure your agreement is sufficiently documented.
4. Social Media 'Couchsurfing'
If staying with strangers isn't something you fancy doing – why not hit up the hundreds of people on your friend list who may be staying in the town/city you are planning to visit? With many people choosing to live and work overseas, you may be surprised to find a long-lost school mate in the country you're travelling to.
Some Malaysians have started posting shoutouts on their social media searching for hosts among their friends willing to host them in exchange for a meal or a bottle of wine. Considering that these are people in your social circle, the risk is vastly reduced when compared to stranger couchsurfing. The feasibility of the situation will also depend on how wide your social circle.
5. Academic Housing and Hostels
Many students go home for the summer or during other long breaks. If you happen to be travelling at that time – it's worth checking out if the hostels are available for rent. The rooms will not be fancy but they are sure to be safe, comfortable and cheap. They will also tend to be close to public transport and towns where you can easily find food, bars and entertainment spots.
Finding a suitable place may be more tedious. You will need to do some research on hostels and campus housing in the area you are visiting and then giving them a call/dropping an email. A quick Google should help as well but sites may not have the full list of available rooms/hostels.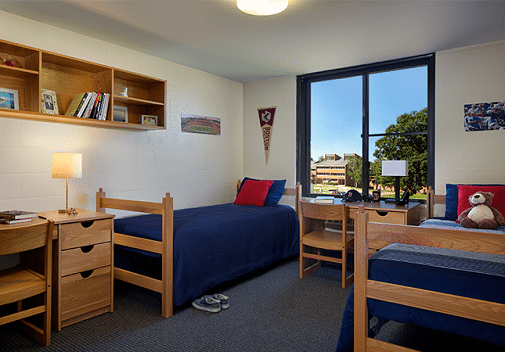 If all else fails and you find yourself booking into the same old hotel – don't worry. You can still save a killing by inquiring about seasonal promos or those linked to your credit card. Many credit cards offer percentage discounts or free night stays at select hotels but you won't know this unless you ask!
Happy trails.