If you thought the designer boutiques and pinot noir serving restaurants were the only stores waiting to relieve you of your money; you'd best think again.
The mall is actually filled with super sneaky money traps that will make your wallet lighter despite your best efforts.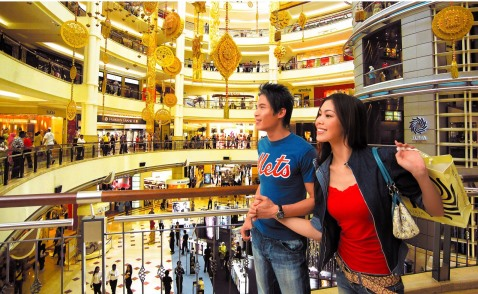 1. Exorbitant Parking Fees
If mall parking lots on weekends are anything to go by; it is evident that most Malaysians drive to malls instead of opting for public transport. Who can blame them? Super popular shopping haunts such as 1Utama or Sunway Pyramid are far beyond the reach of an efficient public transport system such as the LRT.
Of course, if you want the luxury of parking your car right inside the shopping destination of your choice, you'd better be ready to pay the price.
Some malls in the Klang Valley charge hourly fees that can range between RM1.50 – RM3 per hour. Imagine how much you'll be paying for a half day visit.
2. The Not-So-Cheap Foodcourt
Foodcourts were once a great place to grab a quick lunch under RM10 and then continue your shopping. You wouldn't usually expect fancy furnishings or a great ambiance but you could get your belly full without going broke.
However, foodcourts in many popular malls today are far from cheap. Of course, food is more expensive everywhere you turn but the once frugal foodcourt is now pretty much on par with the RM15-RM20 per person price tag of sit-down diner or franchise cafe.
The foodcourt to many is supposedly the place for cheap eats so few people take the time to stop and consider if the prices really are cheap in comparison.
That's not to say that an inexpensive food court doesn't at all exist; it's just that they are fast becoming a dying breed.
3. Tester Temptation
Walk through a mall and you're sure to run into a shop assistant offering you a taste of a new gelato flavour; savoury snack or a sip of sweet fruit juice.
You might think; "hey what the hell – it's free," but the food and drinks offered as testers are usually heavily seasoned or sweetened making it easier to hook you. Have you ever opened a bag of chips or cookies and tried eating just one? Did you succeed?
Probably not. Foods like these aren't very expensive but can be addictive. Once you've had a sip of the juice, you want a whole pack; a taste of the gelato and you want an entire serving. The price of tag of RM8-10 at that point will seem trivial as you reach for the amount and hand it over.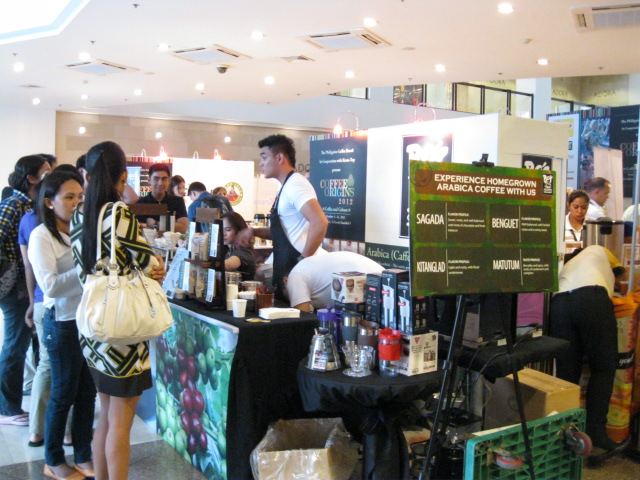 There is certainly no harm in a small treat but those amounts you never intended to spend in the first place tend to add up. Four small indulgences a month is RM40: A tidy sum of RM480 a year!
4. The Rat Maze
A lot of malls are now getting larger and just that much more confusing. Escalators, lifts, restrooms and restaurants are all arranged strategically to make sure you walk pass as many merchants as possible.
Some malls even make it mandatory for you to walk the full floor before getting to the checkout (cough Ikea cough)!
The idea is to entice you to feast your eyes on just one more item and then another in the hopes you will be drawn to purchase. If shopping was an in-and-out operation that most people hope: some merchants dependent on impulse purchases (because their items aren't exactly necessity) will surely be out of business.
5. Mall Free Gifts
It isn't just the merchants offering free gifts to entice you – mall management has followed suit. You will see billboards and posters plastered around the mall announcing a free gift with purchases above a set amount.
The gifts will usually be tiered according to purchase totals such as a smaller gift for RM100 spending; a slightly more attractive gift for an RM200 spend and a limited or premium gift if you spend say more than RM1,000.
If you were only planning to purchase a few items, you might be tempted to spend more to 'make weight' and earn yourself that free gift.
Don't take the bait! Spend what you intended to when you planned this mall trip.
We love the malls – it's a great place to meet up with friends without fear of the heat and food is amply available. But this treasured Malaysian pastime is costing us in so many ways.
Don't be duped! Be conscious of the subtle tricks malls play and spend only when it was really part of your agenda.
If you are going to be spending some time at the mall this weekend; check out our tips on saving money on your weekend indulgences as well as a quick guide on getting more from your credit card when shopping.
Don't have a credit card that gives you more on your shopping trips? We might be able to suggest a few to tickle your fancy.
Have a great weekend!