Some actions seem counterintuitive or plain insane but then they turn out to be the right decision – like having breakfast for dinner – it doesn't sound right, but it works! Similarly certain good money habits may appear a little impractical or odd but look closer and you'll see that these might actually help you save more, waste less and keep your finances more secure.
Here are six good money habits that don't look it from the outside:
1. Spending Less on Insurance
If insurance is a way to use money to keep ourselves protected, then it makes sense that spending more on it means we're better protected. And spending less means we're losing out.
However…
Even though it is touted everywhere that one needs insurance in case of unfortunate incidents, spending too much on unnecessary insurance plans can turn out to be a waste of money. Think very carefully before buying insurance for which you may already be covered or is redundant i.e. personal accident coverage that comes with your existing health policy or insuring your car beyond the market value with a market value policy.
2. Holding Less Cash and Paying More Than Your Credit Card's Minimum
Cash is king. You can use it in more places with a lot less hassle and as long as your minimum is paid, you won't have any bank troubles. Having little cash on hand and paying more than the minimum seems like a waste, right?
However…
While it may seem like a good idea to pay only the minimum on your credit card and hold a ton of cash in hand, you'll be better off clearing accumulated credit card debt instead. This way you can reduce the interest costs associated as well as place yourself in a less risky financial position.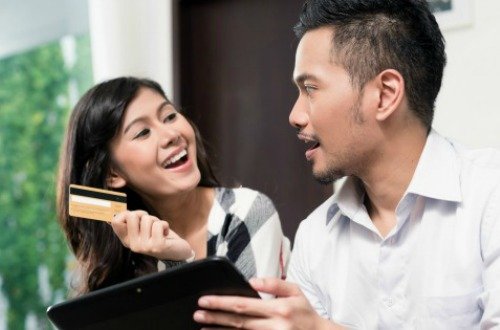 3. Swiping Your Credit Card Just to Collect Points
The primary use of a credit card is to spend money you don't have in hand yet. Swiping just to earn points you might never use seems silly, especially if you have cash on hand to pay for the thing.
However…
If you do have cash in the bank, you can use your credit card to enjoy rewards that you wouldn't normally get by paying with cash. For instance, your card may provide extra points or discounts for grocery purchases which are a necessary expenditure in any case. Points can also be used in more places and for more things that you expect. Points expire, too, so it's best to get in on some exclusive rewards and gifts as long as you're already shopping.
4. Paying For Large Purchases with Credit Instead of Cash
Cash is a lot safer and paying in one go is also more satisfying than swiping a card. Also, a large purchase means the interest rate attached will end up costing more money in the long fun.
However…
Your reasons for paying in cash may include saving on credit card interests and engaging in a straightforward transaction, but carrying large amounts of cash is neither practical nor safe. In addition, you can actually skip paying interests if you pay off your swipes within the interest-free period or take advantage of zero-interest, Easy Payment Plan (EPP) options where available.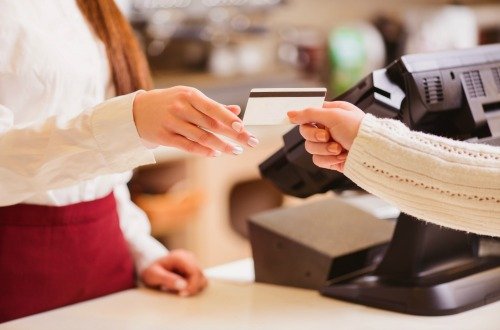 5. Saving Less Money
If you want to retire with money, you do need to save up. A lot. So saving less money seems like the most counter-intuitive way to go about that.
However…
You should definitely save your money but once you have a reserve that can last you the next six months; you might want to think about growing your money instead. A savings account is good, but an FD might be better in this case. You can also consider low-risk investments apt for individual investors such as unit trusts, Amanah Saham Bumiputera (ASB) and saving bonds.
6. Not Going For The Biggest Discount
Shopping for items that have been heavily discounted is a win-win for both customer and merchant. They get to be rid of their unsellable products and you get to buy things for cheap! So going for the biggest discount makes the most sense, right?
However…
Even though something is being sold with a huge discount, it does not always equal the best deal. Consider the effects of being penny wise, but pound foolish and spending on things that are supposedly a bargain (read: "What NOT to Buy at a RM5 Store"). Sometimes, spending now for extra quality may be worth the money you'll save on the cost and hassle of repairs or replacements in the long run.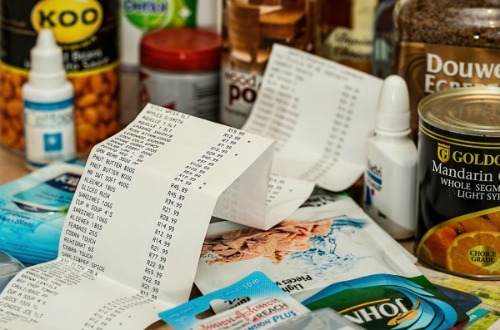 One awesome money habit that practically no one can dispute is the practice of saving a portion of your paycheque for a rainy day. Use a high-interest savings account to maximise the potential of your hard-earned cash; check out our comparison page to find an account just right for you.
Have anything to contribute to this article? Do share your thoughts with us in the comments section down below!