The prospect of buying a sophisticated device like a DSLR camera can be intimidating for most people. Even holding one of these devices in the hand, with their dials and buttons can be a little scary. But fear not, with this guide we shall cover the basic info you need to walk confidently into the store and invest in a brand new DSLR camera to up your photography game to the next level.
Are DLSRs Really All That Great?
That depends on what you use it for. We assume if you've read this far, you've already decided to buy a DSLR, but for those who are still curious as to why these big hefty cameras are a big deal in the photography world, here are three major reasons:
Better Image Quality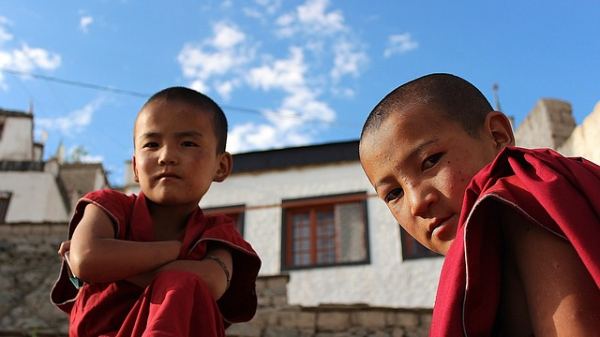 DSLR cameras can take images of a higher resolution, with more vivid colours, less noise (the grainy bits you see in photos sometimes) and better clarity.
Manual Control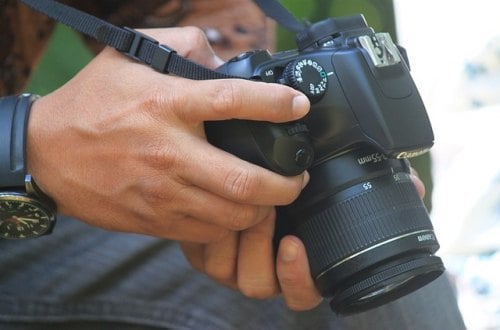 This is where all those buttons and dials come in. Instead of having modes like "night" or "sport" like regular point-and-shoot cameras have, DSLRs allows you to adjust settings that give you finer control over the output. Settings like aperture, shutter speed, exposure compensation, and the like. We won't get into these settings here, but suffice to say, if you're keen to learn about these photography terms and how to manipulate them, a DSLR camera will help you the most.
Interchangeable Lenses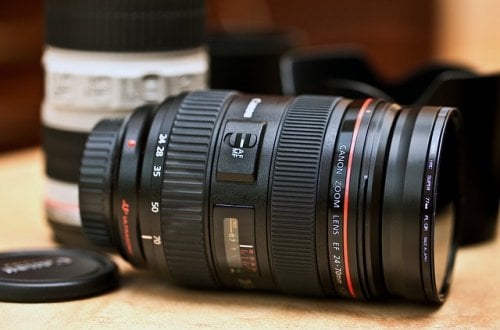 Another important advantage of DSLR cameras over other types is the ability to switch out lenses of varying properties. This allows you even more control over what kind of photograph you want to take. There are lenses that take great pictures in low light conditions, zoom lenses for long-distance photography, wide lenses for capturing a lot of detail, and many more that regular cameras do not have access to.
Great! Which Camera Should I Buy?
For any other product, we would say that the brand doesn't matter, but the quality you get for what you pay. However, in the case of DLSRs, the brand actually does matter.
Why? Because each brand makes their accessories proprietary. As we've mentioned above, one of the core strengths of DLSRs is their interchangeable lenses. But since lenses of one brand only work on cameras of that same brand, it pays to look at the kind of brand that offers the lenses (and related accessories) that suits your usage or preference best.
We've narrowed down three different entry-level DLSR cameras for the budding enthusiast. Keep in mind that the average price we use includes everything that comes with the standard box: a starter lens (also called kit lens), a battery, SD card, shoulder strap, battery charger, and lens cap which are all the essentials you need to start shooting.
Canon EOS 1200D
Average Price: RM1400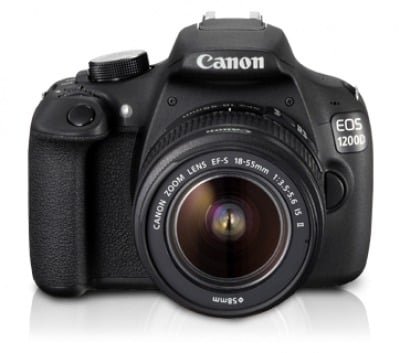 The most inexpensive of our three suggestions, the Canon EOS 1200D is the cheapest way to buy access to Canon's vast array of quality lenses.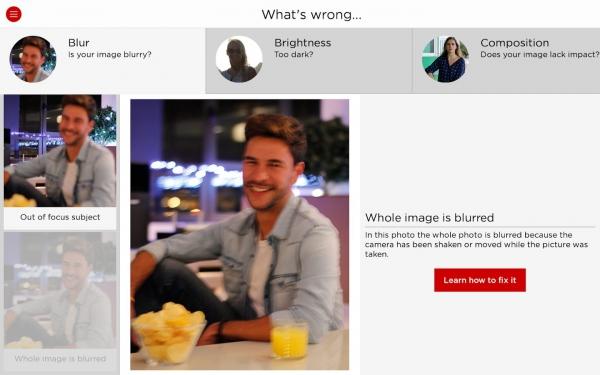 Geared toward beginners with its no-frills feature set, it even has a companion app (for iOS and Android) that teaches newbies how to properly take advantage of their new DSLR.
Why Go With Canon?
Canon has a wide selection of lenses as we've mentioned. Interchangeable lenses being one of the major reason why you'd want a DSLR. Also, Canon's cameras tend to be better for use in shooting videos if that's more what you're looking to get out of your camera. Another good reason to go for Canon is that once you've graduated from an entry-level camera, Canon can better serve you with specialised, high-quality camera bodies in the semi-professional and professional range compared to the other two brands we will mention.
Nikon D3300
Average Price: RM1800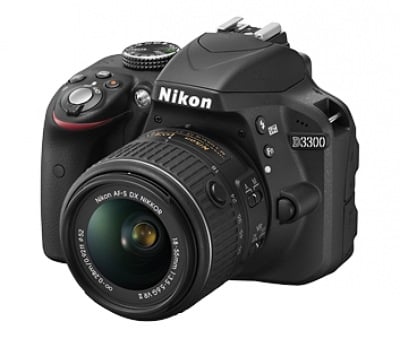 Canon's rival Nikon also has a camera that's targeted at the novice, although the Nikon D3300 is a little more expensive. What you get for your money however, is a 24-million pixel sensor which means it's able to produce images of a much higher level of detail.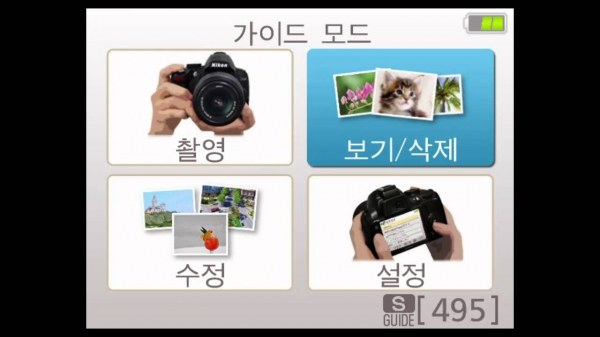 Furthermore, it has a built-in Guide Mode that does virtually everything the previous camera's companion app does, but without having the need to download anything into your phone. Handy.
Why Go With Nikon?
Nikon's cameras tend to be more ergonomic to hold compared to Canon's cameras. Nikons' performance as far as battery life goes are also, more often than not, better. It can take more shots in a single charge than Canon cameras and when it comes to the entry-level models, Nikon's cameras are slightly faster when taking pictures, but not by much.
Sony Alpha a58
Average Price: RM1700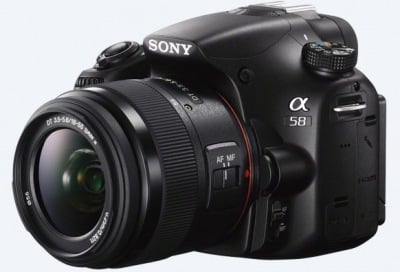 While Sony's Alpha a58 isn't technically a DLSR (more on that later), it has all the same features but with an electronic viewfinder instead of an optical one.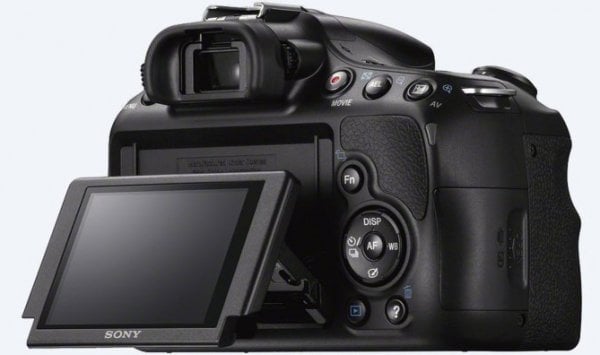 In addition, it also has an articulating viewfinder that lets you viewand plan shots more comfortably without having to move the camera around as much.
Why Go With Sony?
Remember how we've said Sony's cameras isn't actually a DSLR? That's because the Sony uses a proprietary technology called SLT that produces the same results but with fewer moving parts, contributing to less risk of internal damage over time. This technology also allows for faster image capture in addition to quicker and continuous auto-focus. The catch is that the viewfinder is electronic instead of optical, which works slightly less optimally in bright light compared to optical viewfinders.
It's also good to keep in mind that you would rarely come across a bad DSLR camera. In fact, even if you do, you can resell it and its accessories for close to their original price since people are always looking to match their lenses to cameras and vice versa.
Should I Budget For Anything Else Besides Lenses?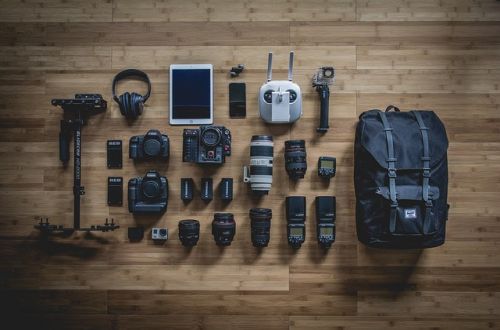 While there are a tonne of other accessories available for DLSR cameras you can buy, there are a few that you must prepare to purchase either right when you buy the camera, or soon afterwards.
SD Card
Price: Depends on storage capacity, from RM50 to over RM100
You probably already have at least one of these, but your camera might not come with one. Also, it's very useful to have backups, for that one time you're in a rush and accidentally leave your SD card in your card reader at home.
Spare Battery
Price: About RM65
Sometimes you shooting sessions last longer than the battery does, and other times you accidentally left the battery at home next to the SD card you also forgot. A full spare would solve both of these problems.
Tripod
Price: RM30-RM40
Your hands won't be as steady as a device made specifically to hold cameras stationary. Selfie sticks won't cut it.
Lens Cleaning Kit
Price: RM20-RM30
These are cheap and cleaning your lenses periodically will help keep them working for longer.
Flash
Price: RM200-RM500
Most entry level DSLRs come with a pop-up flash, but their inclusion is almost purely a gesture. Invest in a full-sizes flash for your camera for optimal results.
There you have it. Pretty much most of what you need to know in order to go out and buy yourself a brand new DSLR camera. While it can be a heavy investment for some, we hope our tips can help you make the best decision for you and your wallet.
Photography can be a creatively rewarding and lucrative hobby as well. If you're good enough that people start to hire you for photoshoots, consider checking out our article on whether or not your side income can earn you more than your regular paycheque.
Do you have any other questions about buying big-ticket items? Do you have tips on DLSRs yourselves? Drop us a comment in the comments section below and let us know!
Photo credits: Canon Malaysia, Nikon Malaysia, Sony Alpha a58, Google Play, and slrclubreview on YouTube.