Even though home cooking is typically cheaper than getting fast food or enjoying restaurant takeaways, truly savvy shoppers never give up on finding more ways to save. Yet, being creatures of habit, we tend to shop at the same places again and again, making it easy to miss out on better deals.
It also doesn't help that good bargains sometimes 'hide' in plain sight; in fact, we found three such inconspicuous sources for cheaper groceries.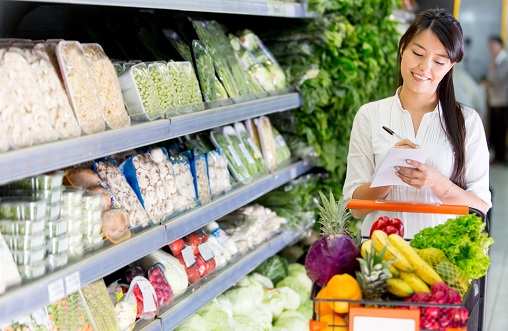 Minimarts
We usually head to these joints when we're rushing to buy just one or two items, but your friendly neighbourhood minimart is capable of much, much more.
For starters, minimarts can supply you with some of your favourite foodstuffs for a lot cheaper than your usual supermarket can, don't believe us? Here are ten common grocery items we found that beats a popular supermarket's prices by at least 10%:
| No | Grocery Item | Minimart Price [RM] | Supermarket Price [RM] | Potential Savings |
| --- | --- | --- | --- | --- |
| 1 | Nestlé Multi Grain Cheerios 2 x 150g | 9.39 | 10.39 | 10% |
| 2 | NutriPlus Omega 3 Medium Eggs 10pcs | 4.50 | 5.19 | 13% |
| 3 | Hero Strawberry Preserve Jam 340g | 9.50 | 12.19 | 22% |
| 4 | Ayam Brand Baked Beans in Tomato Sauce 425g | 3.10 | 3.45 | 10% |
| 5 | Campbell's Chicken Cream Condensed Soup 300g | 4.20 | 4.89 | 14% |
| 6 | Ribena Blackcurrant 1 Liter | 11.99 | 13.99 | 14% |
| 7 | Nestlé Nestum Original 450g | 9.40 | 11.65 | 19% |
| 8 | Mamee Chef Curry Laksa Cup 3 x 72g | 5.99 | 7.49 | 20% |
| 9 | Lipton Yellow Label Black Tea 25 Tea Bags x 2g | 4.20 | 6.49 | 35% |
| 10 | Capilano Pure & Natural Honey 400g | 13.75 | 16.29 | 16% |
Note: Prices are correct at the time of research and do include promotional pricing for both supermarket and minimarket brands.
For the items compared, we were able to save a total of 17% by shopping at the mini market. Your mission, should you choose to accept it, is to check on prices for ten commonly purchased grocery items in your household. If you can get them for even 10% to 15% less, then go ahead and make the switch.
Understandably, you might not be able to find everything you need at the minimart and could still require a trip to the supermarket, so be sure to consider ALL COSTS when deciding to divide your shopping list between the two. You wouldn't want to spend more on petrol, or parking and as well, waste precious time.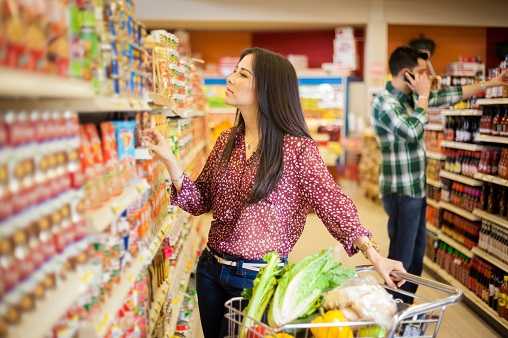 Wholesale Wet Markets
Now even though prices differ between wholesale wet markets (pasar borong), they are generally cheaper than supermarkets (and regular wet markets).
This is because most of the fresh produce, meat and fish are generally sold directly by its cultivators (and fishermen) thereby eliminating additional distribution costs. It's also usually where regular wet-market sellers purchase their stock.
Note that even though it's called a 'wholesale' wet market, it doesn't mean that you have to buy in bulk, but of course, if you do, you'll enjoy better savings all around. Thus, it would make more sense for you to opt for wholesale wet markets when you need to buy more groceries than usual (think large family meals, dinner parties and festive cooking).
Online Grocers
While it's not necessarily cheaper per se, you can certainly get your money's worth from online grocers that offer free delivery like youbeli and JustLife Organic.
What's more is that you'll be saving valuable time which might have been otherwise spent getting to your grocer, parking, picking out your provisions and queuing.
Best of all, when lethargy gets the best of your ability to compare between brand prices, online shopping saves the day with just a few mouse-clicks.
Also if you're not satisfied with the prices you're seeing, just look for a cheaper option (Malaysia has more than 15 online grocers) and shop there instead.
To #GetMore value with online grocery buys, try these tips:
Sign up for a loyalty program to enjoy discounts, vouchers and other value-for-money deals.
Be on the lookout for online grocery coupons and promos like the ones found on Dealhero.
Use a cashback credit card to pay for groceries and have some of that money returned to you. Do also check out our comparison page to find the best cashback credit card if you don't already have one or are looking to switch.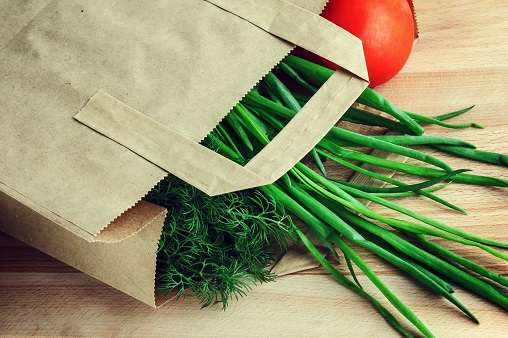 Get Frugal and #GetMore in Return!
Cheapskate is no longer a dirty word; in fact, go ahead and use it with pride because it means you actually understand the true value of money.
It also means that know just how easily little expenses add up over time and by simply making small changes in your spending habits, big savings await.
So don't worry about appearing tight-fisted with your cash, you've worked hard to earn it and you certainly deserve to #GetMore value every time you spend it!
Bargain hunters have to stick together, so if you have any tips on alternative grocers, do share in the comment section below.