Resources are almost always scarce, yet holiday dreams never cease. Fortunately, there is a way to put those dreams in motion and still balance a realistic itinerary against a scanty budget.
Go ahead and put on your reading face, we're showing you how to #GetMore value by creating a practical itinerary and budget.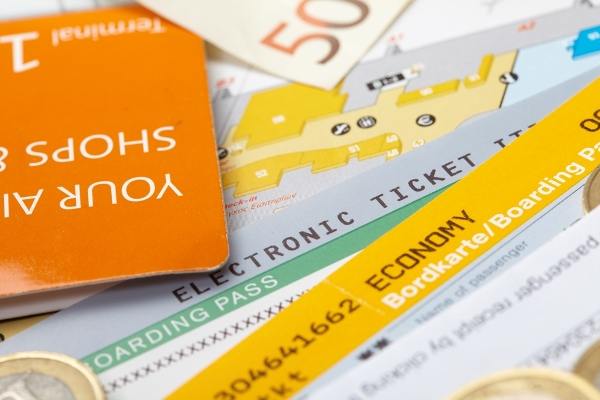 Why Realistic?
Rather than an optimistic view of your travel agenda (or worse yet, none at all), a realistic plan is one that actually works for you and your budget.
Having your itineraries and budgets crafted so that it is workable will do its job to relieve stress during your vacation. But even more so, a sensible set of plans will help you maximise your travel funds to #GetMore value in terms of time, effort and most of all, your hard-earned money.
Here's how to put a simple but effective plan together.
1. Set the Budget First
Once you know how much money you have to spend, you can start putting together a list of accommodation and travel costs; places you want to visit, activities you'd like partake; and more importantly, which ones to skip.
If you're in the early stages of planning (3 to 6 months prior), consider these handy tips to save more money for your trip.
For the time being, make your plans according to the travel funds you have in hand. Use the excess savings to supplement your emergency fund (see item no. 5).
2. Merge the Itinerary and Budget
Placing your expenses and travel plan side by side will now help you quickly cross check and determine which are doable in relation to expenses, timing allocations and planned route.
You can also actively make adjustments to omit the activities that might not work and as well shuffle things around so you can do more and #GetMore with the time and funds apportioned.
For example, based on the costing, you may decide to rent a car instead of hiring a taxi to ferry you around.
Customise your itinerary and budget to be as comprehensive or as simple as you want it to be. As long as you understand it – that's all that matters!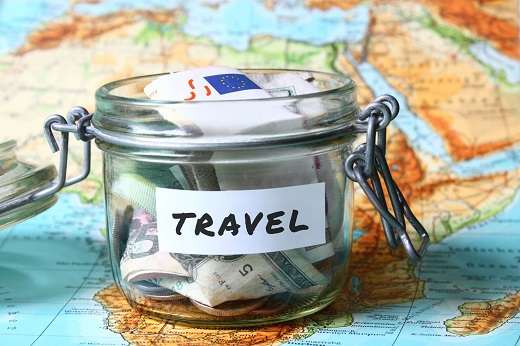 3. Get Some (free) Help to Work it Out
Utilise free resources available online to simplify the process of drafting an itinerary and budget like the one above.
Try using editable spread sheet templates offered on Google Docs to help you get started (note that you may need to modify templates accordingly).
Then, progress on to a free mobile app like Travefy, so you can take your itinerary with you and manage it as you go along.
4. Prioritise Most Wanted Activities
Of course there are tourist must-sees, but that does not mean you must see every last one of them. When crafting your itinerary, cut to the chase – just because other people wanted to see a sight – do you really want to yourself?
Don't allow travel peer pressure to force you to see things you don't want to and waste valuable time and money in the process.
Prioritising will help you make the best use of your travel time and funds so you can #GetMore value by zoning in on what you really want to do on vacation. A mindset as such essentially keeps your budget more focused.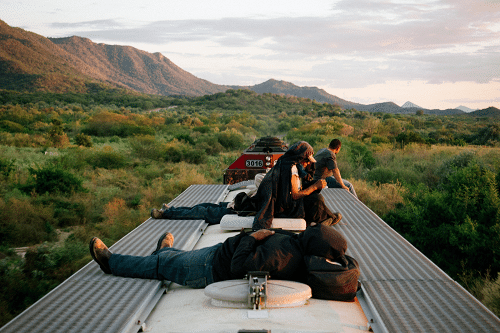 5. Consider the Unknown
Even seasoned travellers who are expert planners may miss the fine print and be saddled with excess fees here and there. To help you manage the unforeseen, allocate an emergency fund of 15% to 25% of your total budget.
This way you may avoid desperate situations that force you to lose out to unfavourable currency exchange rates in a foreign country.
6. Get Real Perspectives
Budget (and itinerary planning) can be tricky because if you haven't been to your destination before, you may sometimes rely on mere estimates. To obtain a more accurate frame of reference, get hold of insider info by visiting travel blogs.
Many travellers actually post their itineraries and budgets, just conduct a quick search online to seek them out.
7. Practice Caution When Scouting for Travel Deals
While some promotions are deceptively cheap at first, it may eventually impact your travel time. And time is money since it could throw your budget and itinerary out of whack, ultimately costing you more.
For instance, low-priced connecting instead of direct flights can be extremely time consuming, and if there are flight delays, you could incur additional accommodation costs and penalties for missed bookings.
Instead, do your homework to seek out worthy discounts, your credit card may be a great source, so do research them.
However, if you don't already you have a credit card or are considering a change; try our credit card comparison page or dedicated travel credit card page to find a card that will save you money and earn rewards.
Want more? Of course you do! Take a look at these bonus tips to keep your plans even more achievable.
a. Incorporate rest days in between to catch up on your beauty sleep. Fatigue and jet lag can really creep up on you and you won't enjoy the trip.
b. Leave a couple of free days in between for those 'spur of the moment' adventures that may come your way.
c. Take note of public holidays and what this might mean for your itinerary and budget – will your visit site be closed or cost more?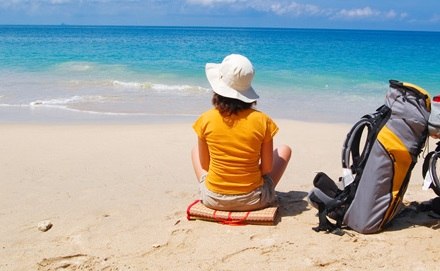 Go With the Flow and #GetMore
Even though your itineraries and budgets seem ironclad toward any kind of possible outcome, accept that not everything will go as planned. But don't fret; you're on holiday after all.
It really is your time to be free and breathe in the scenery – you'll miss it all if you are incessantly planning and budgeting. Instead, just focus on enjoying the amazing vacation you have ahead and that will be the most valuable outcome of all!
Now isn't it time you had another vacation?