Hohoho! 'Tis the season to be giving (…and let's not forget,saving)! It's that time of year again where we celebrate a snow-free but nonetheless gift-laden Christmas!
As it is with most celebrations in our multicultural and diverse country, gifts are a very big deal and where there's demand, the prices tend to rise. With less than two weeks to go, follow these tips to save more cash while getting presents your family and friends will love.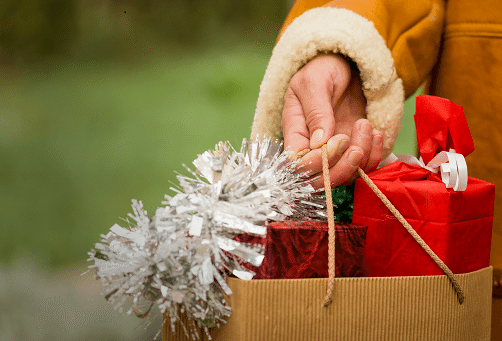 Plan Your Budget and Stick to It!
In case you haven't noticed, when it comes to money, planning is imperative. Knowing how much you can and should spend is key especially when shopping is concerned.
Planning for Christmas gifts would be a heavy strain on the budget if it is just limited to money set aside a month before Christmas. As Christmas shopping is quite a big undertaking for the wallet, you can lighten the load by saving a small amounts every month. If you've missed the boat this year, you can always try to save up for next Christmas!
Now that you have your budget, don't get caught up with the celebrations and go overboard. Stick within your budget and you'll be cheerful and debt-free this festive season!
Decide Who's on Your "Nice" List
Some people only shop for their family and closest friends while some find it appropriate to give presents to colleagues and acquaintances as well.
Decide who you are most comfortable giving presents to and just how much you are willing to spend on each person. Make a list of names, starting with immediate family members, close friends, relatives, colleagues and acquaintances. Also don't forget to include specific budget for each one of them.
Resist the urge to spend more than you've allocated on your list!
Be a Savvy Internet Shopper
Online shopping sites like Lazada, Zalora and Fashion Valet provide big discounts on a variety of items ranging from household items and gadgets to fashion and accessories almost all year round so it shouldn't be difficult to find a deal now.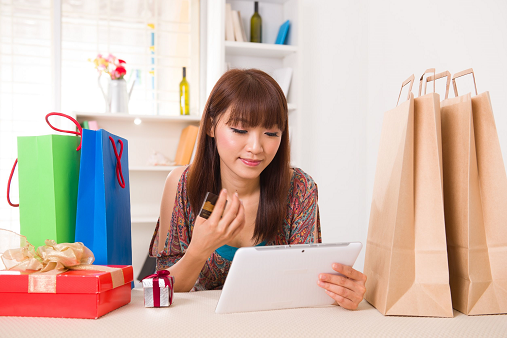 Also, familiarise yourself with deal-based websites such as Groupon (http://www.groupon.my/), StreetDeal (http://www.streetdeal.my/), and MyiMart (http://www.myimart.com/) that offer lots of attractive items, activities and even hotel stays at fantastic values. These websites make it easier for you to make comparison on the prices so you can get the best deals around!
If you're not into shopping online; you can still use the internet to make sure you are not overpaying for anything at the store. Check the item's recommended retail price online and see how online auction sites like eBay, Lelong or even international sites like Amazon are pricing these items.
Getting an idea of how much the item costs internationally could also tell you if you're better off shipping it in instead of paying the Malaysian RRP.
Get Creative
Bring out your inner creative genius this Christmas season. Get the creative juices flowing by making a one-of-a-kind, money-can't-buy present.
Whether it's photography, baking, painting or sketching, make something that revolves around your special talent. If you find that it's too short a time to complete a masterpiece, create a coupon offering your services to be used in the weeks to come. These coupons will come in handy and is the perfect time to show off your talent!
Maximise Your Credit Card Benefits
Buying presents can wreak havoc to the pockets. But if you make good use of your credit card; you can earn while you shop through reward point accumulation, and cashback or through direct merchant discounts for selected credit card holders.
To know if you are truly making use of every benefit your credit card offers; take a look at a previous article we published on the subject. You don't want to be losing out on freebies that's just there for the taking!
If you don't have a credit card (or maybe just not a very good one) yet; maybe it's time to consider signing up. We've got the full list of credit cards in Malaysia for the picking, so choose one that will give you the most benefits as you shop!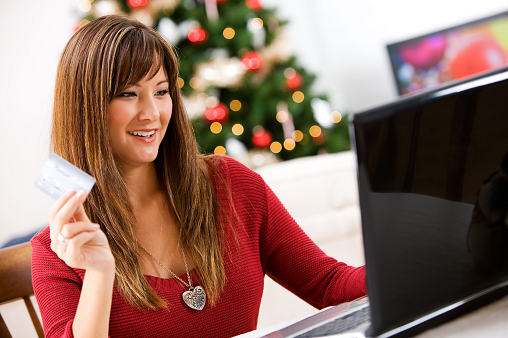 Give Gift Cards or Vouchers
Give the gift of shopping spree this holiday season! You don't always know what to buy for someone and you don't know what they desperately want but you do know what they are inclined to love. So, buy gift cards or vouchers from their favourite stores so they could buy want they want for themselves.
You could dress up the gifts card a little and add a personalised touch too. Give a gift card to a bookstore tucked into a classic novel or a personalised mug with a gift card to a favourite coffee shop.
It's easy to get swept away with the holiday spirit. Don't be fooled into buying things you don't need! Stick to your list, budget and use these tips to #GetMore for your money!
Did you like learning how to #GetMore when shopping for Christmas in this article? Follow our #GetMore hashtag on your favourite social media channels as we bring you more tips on how you can get more for your money in everything from travel to shopping and dining until the close of 2015. Who wouldn't like to #GetMore for their money?