Clothes make the man (and woman); it can also make or break your bank account if you are not cautious. To help you get the most of your apparel investments, we've gathered a few important facts about clothes shopping that you may not know about.
Here is a quick shopping guide to maximise savings and to make buying clothes online or IRL much easier:
1. Know the Best Times to Buy
Always choose the off-season because discounts can be massive, sometimes up to 80% off retail prices. This way, you can get your hands on inexpensive clothes that are in great condition with the only setback being its lack of 'fashion timeliness'. But if you aren't fussy about trends, then this should not pose a problem.
Sale time may vary with different brands, but in Malaysia, you are likely to still find good sales in the lull period, which is often a month or two before a festive season starts. This is when stocks are being cleared to make way for the season's new arrivals.
While at it, you can start marking your calendar for annual megasales events like the annual Malaysia Mega Sales and the Single Day Sales.
Bonus Tip: If you are shopping online, you may receive discount vouchers/ discount coupons for your next purchase. Should you want to use them, it is in your best interest to check the discount you are entitled to and the expiry dates.
2. Know Your Best Fit
Getting the wrong clothing size can be a waste of money (and time) especially if the store does not take returns. If you are shopping online and end up with ill-fitting garments, you could also potentially lose precious cash on return fees.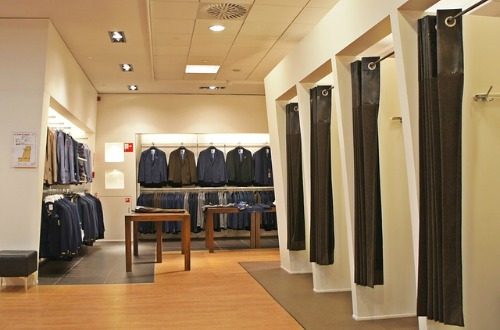 Remember that clothing sizes generally differ with regions, brands and manufacturers; so your actual fit will vary with different pieces and brands. If you can't physically try on an outfit for whatever reason, just measure a similar piece of clothing that you have in your possession. Then compare it to the specifications of a corresponding size guide.
Bonus Tip: If you are shopping for babies and little children remember to go one size up as children often grow out of their clothing fairly quickly. Choose sizes that range from six to twelve months because these sizes often last longest for babies.
3. Know Where the Best Discounts Are 'Hiding'
Believe it or not, the layout of a clothing store is sometimes cleverly designed to conceal the best discount items. What costs more will be front and centre, whereas cheaper items are often placed in the back or side racks; areas that wouldn't normally get the attention of a shopper.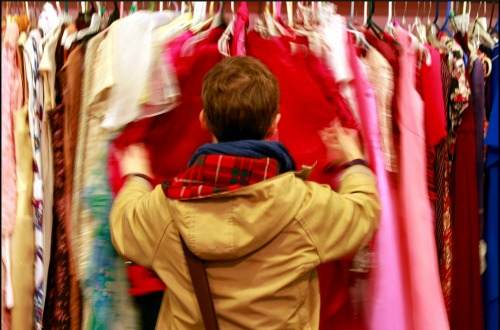 To ensure that you don't miss anything good, try browsing the entire floor and focus on more obscured areas first. This way, if nothing in the bargain zone strikes your fancy, at least you tried! Now you can just continue on to new arrivals and other pricier pieces.
In fact, you will need this trick during any mega sale event as many retailers would do their pricier inventories up front.
Now you know how to get the most value when shopping for new outfits, but we're not done yet, here are a couple of shopping traps to look out for:
Practice caution with online flash sales as you may be prompted to purchase items you wouldn't normally wear just because of a supposed discount. Even though it says 90% off, the figure could be a completely made-up one.
Make sure you are not signed in to Facebook or other social media when go you "virtual window shopping" and be sure to clear your browser cache afterwards. If you don't, you might find the items you browse repeatedly pop-up in your newsfeed or ad section, constantly reminding you to make the purchase.
Control your spending urges during any mega sale event. It is easy to get attracted to any discount signs in the mall, especially during sales carnival Malaysia. However, you need to control your urges to avoid making a huge dent in your wallet.
To double up on discounts and shopping promos, make sure you have the most rewarding credit card at your disposal. Cat-walk your way to our comparison page and discover the best card for your fashionista needs.
Image credits: Joseph Brent's photostream