Tis' the season to be jolly, and you want to spread the Yuletide cheer by throwing a party. The only problem is, you're not the Queen of England and you don't live in Buckingham Palace. Instead you've got a cramped apartment which has minimal space for moving, much less a party. So if you're scratching your head trying to figure out the best way to fit all your guests in your cozy little space, and yet have a blast, here are some suggestions:
Rearrange The Furniture
You'll need as much space as you can muster, so before the party starts, you should stack up stray chairs and small pieces of furniture up against the walls. You can also remove furniture that's not needed for the party to another room, such as corner tables, coffee tables and even the sofa.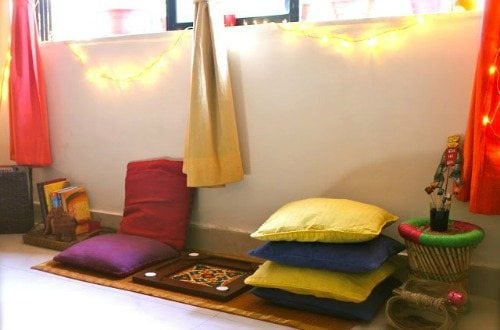 The absence of large furniture allows you to use the empty floor space for seating. Just make sure you provide enough fluffy cushions, bean bags, rugs or carpets for your guests to get comfortable while seated on the floor.
Think of Overlapping Functions
In order to minimize the amount of furniture you need in the party space, try thinking up multiple functions for a single item.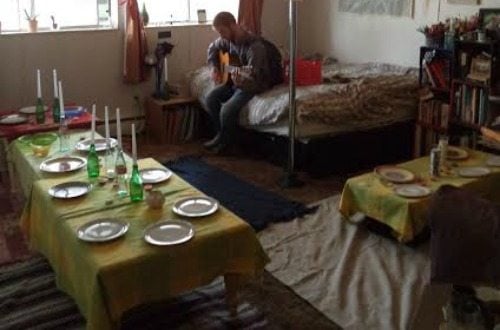 For example, wide window ledges can be used to hold drinks and cups, while lightweight racks can be used to place several food bowls and dishes, as well as be a platform to place drink cups and cutlery.
Keep the Air Flowing
To ensure that it doesn't get stuffy in your home, keep the windows and doors open. That way, if any of your guests feel overwhelmed, they can step outside for some fresh air.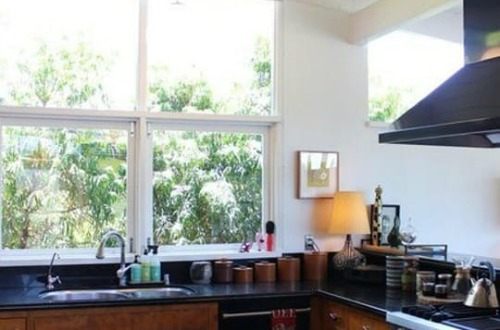 This method also helps to keep the area cool and comfortable. If you decide to use an air-conditioner, at least open the doors to the various rooms and leave the front door closed but unlocked so that guests can zip outside for a breather.
Keep it Light
To minimize the need for individual plates and cutlery which can take up a lot of space, try and plan a menu which your guests can eat with just their fingers from a communal dish or bowl. This will really help your guests too, as they don't have to balance plates in their hands or laps in the absence of a table.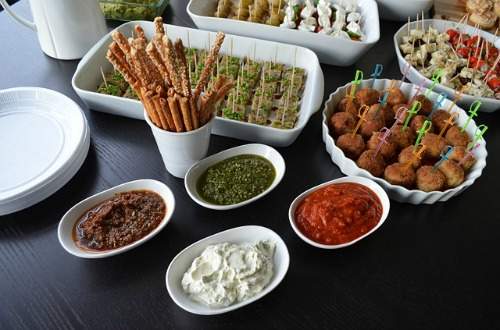 It would also be a good idea to stay away from foods with gravy or soup as things can get really messy and your guests will have to focus on balancing their plates rather than having meaningful conversations. So, stick to foods like sandwiches, fried chicken, grilled vegetables on a stick and the like.
Manage the Traffic
Whether it's dishes of food, the drink station, the music and entertainment section or a bunch f board games, try to space them out all over the house rather than having them all in one cramped area where a traffic congestion is bound to occur if your guests all head there at once.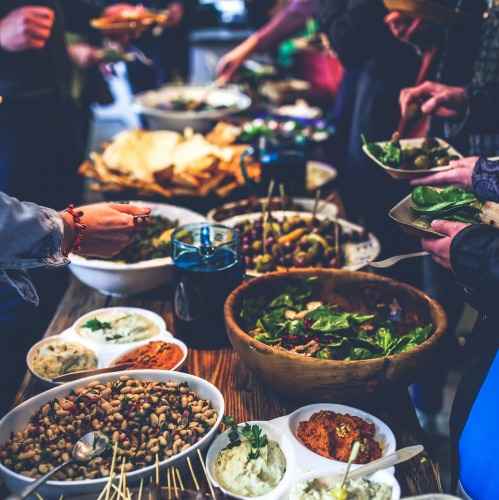 Christmas parties reinforce the spirit of giving, so kick back and enjoy your Christmas party in the comfort and coziness of home. If you want some ideas on how to keep the cost of your gathering down and cut unnecessary spending, here's an article that will really help. Have anything to add to this article? Do share your thoughts with us in the comments section down below!