Are you one of those people who has been working out in the gym harder than a mule on a farm and hasn't quite seen the results you have been hoping for? Maybe its time to start investing in yourself to see some actual muscle gains and fat loss you've been trying so hard to attain.
If you are a couch potato, this probably doesn't apply to you. However it is never too late to start something. This is for the people who've been trying real hard to stretch the sleeves of their shirts and almost dying of hunger trying to get their six pack abdominal muscles so that people could accidentally mistake them for the man of steel.
Stop Fasting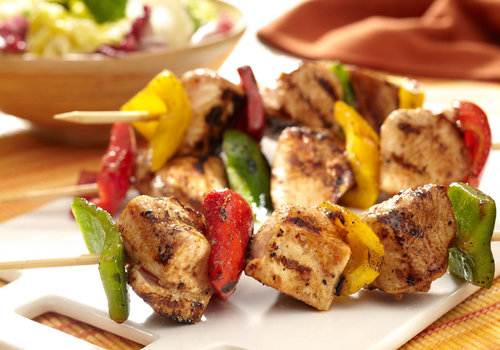 Many times you hear people cutting out meals and having one, maybe two meals a day to cut weight. Doing that puts a few extra dollars back into the bank account but it is not the only thing getting a little fatter.
Fattening up the bank account could also be fattening up your waistline. As excess calories usually converts itself into fat, many people tend to believe cutting out the calories all together by skipping breakfast or any other meal of the day would help reduce the intake of calories and therefore lead to fat loss.
According to an article in Livestrong cutting down on a meal makes your body assume it needs to conserve as much energy as possible by slowing down metabolism and puts your body into "hibernate" mode. The body then starts to use your lean muscles for energy and holds onto fat to sustain itself.
Unless you are trying to pull off a cute baby bear look with a bulging tummy, we suggest opening up the tight strings of that wallet and spend it on some quality meals. Go back to eating regular meals but pick out quality meals with less fat content, high protein, low carb options which would help you get into better shape.
Getting a Trainer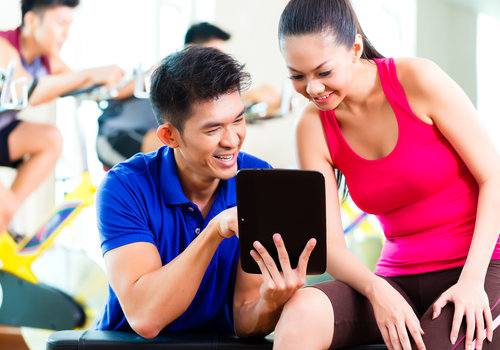 Almost every other person today has a gym membership of some kind. Working out three to four times a week seems to be keeping some weight off but still not giving you any curves and contours like Wonder Woman (Gal Gadot). This could be frustrating you and may even push you to quit the gym all together.
Time to spend a little more money; get yourself a personal trainer. Many people think they can learn their workouts from YouTube or some type of online source. While this may be true to some extent, a personal trainer would be able to customise the exact workout you need to get to your fitness goals.
Trainers help you to keep the correct form when exercising which no online channel or book can guide you through to ensure you avoid mistakes while you workout. Lets face it, wrong form and posture during workouts could cause severe injury to oneself. If you would like to push yourself and look amazing, the added investment will help catapult you into that next step.
Switching Activities
Some people tend to hit a plateau when training long term. In an article on SPARKPEOPLE, it mentions how repetition of the same workout would eventually lose its effects. If you run two kilometers per day, you will eventually start to notice it gets easier as time goes by. Your body would adapt to the resistance and become more comfortable with the workout. The easier and more accustomed it becomes to your body, the less calories will be burnt and possibly lead to no muscle gains .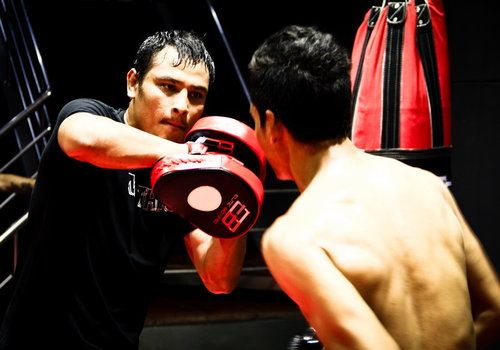 To avoid this from happening, you could choose to whip out the wallet and increase your budget to improve and assist your health commitment. Change the activities that you are currently doing for something else.
If you have been going to the gym and lifting weights for the past six month, it is probably time to vary the workout and join a muay thai class, crossfit gym, bootcamp programme or any other activity that tickles your fancy and see yourself make strides in terms of progression.
Are You Up to it?
Before you freak out about why the advice here has been all about spending more than saving, ask yourself this question , "can you really put a price on your health and well being?".
Revisit your goals and as well as your financial standing to ensure you are able to afford the increase in commitment before you start swiping your credit card.
The idea behind this, is about getting value out of your investment. If you are unwilling to invest, growth will hit its limits at some point and deliver sub-optimal results. More importantly, ask yourself if you are willing to commit to the added expenses and work required to help you transform to look like you are a descendant of a Greek God.
We hope some of these tips will help you break through those hurdles, if you have any ideas of your own, share with us in the comments below.