Online grocery stores are gaining much popularity, with an increasing number of households depending on them for daily necessities. However, if you're wondering which online grocery delivery service is the best, so are we. Which is why we decided to do some research and come up with our top picks for Malaysian online grocery delivery services.
For the purposes of our evaluation, we chose to specifically talk about grocery delivery services. While there are many online delivery services that send you meals, special ingredients, or imported foodstuffs, we want to focus on services that give you your weekly groceries and nothing else. Here we go!

Redtick was founded back in 2010 and caters to residents in Petaling Jaya, Kuala Lumpur, Seri Kembangan and Puchong. Although the website has a simple layout that is easy to understand, it does look rather dated and many clicks are required before you can reach the page displaying what you're looking for.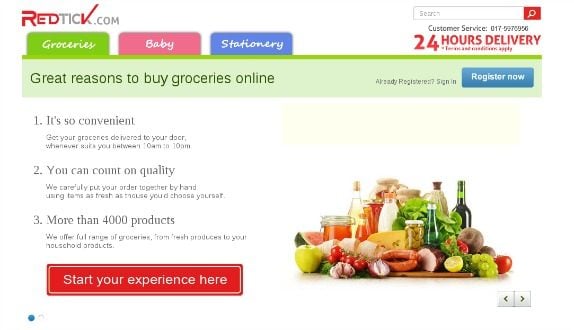 This lack of fluidity in navigation may put off some users. Another thing is that the prices of goods here is slightly higher than other stores. However, they do have free delivery if you buy more than RM100 worth of products. Their website does however, have special pages for baby products and stationery, which will make mums and students happy.
Pros: Special section for baby products and stationery. Free delivery above RM100.
Cons: Items are slightly pricier and website needs to be more user-friendly. Cannot pay by cash

Now shoppers can enjoy Tesco's wide variety of groceries from their online store. Delivery is provided for those living in the Klang Valley and they charge a flat rate of RM10 for each delivery.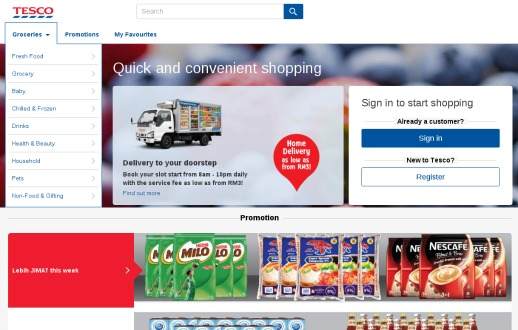 Tesco often has promotions and discounts on their items so that's another plus point. The prices of Tesco's groceries are the most affordable compared to the previous two online stores.
Pros: Affordable groceries
Cons: Flat rate delivery fee of RM10 no matter how much you spend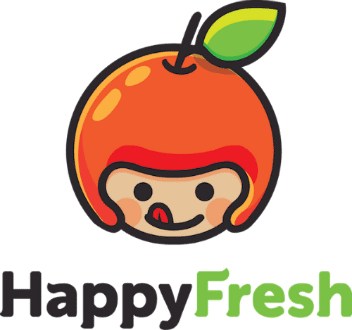 HappyFresh is a South East Asian app and website that is designed to help you shop. They don't have their own flagship store, so they go to the supermarket nearest your home and specially trained shoppers pick out groceries on your behalf. The items will then be delivered to you by a deliveryman on a bike.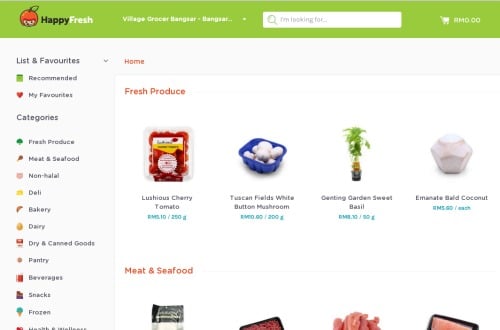 HappyFresh has earned its number one spot from the fact that their website is easy to use and you'll be able to see all the different groceries on offer immediately after you choose your area. The area covered is pretty wide too, including many places in Selangor. Delivery charges are RM8 if your order is below RM200 and free if your order exceeds RM200. Delivery within the hour is charged at RM14.
Pros: Delivery within one hour, cheap delivery fees, user friendly website.
Cons: Not the cheapest service, and they charge RM14 also if they encounter difficulties with the courier (weather, traffic, etc)
All three online grocery delivery services are great in their own ways of course, and each offer something slightly different than the others. Indeed, there are many other services that delivery groceries online, but we chose these three for the advantages the have and because of their focus on specifically delivering groceries.
We hope this list can help you make a more informed decision the next time you feel like ordering your eggs and milk from your phone. Now that you've seen our favourites, why not tell us yours? Did we miss out on your favourite service? Share your thoughts and ideas with us in the comments section down below!