Giving gifts to people that you are surrounded by for momentous occasions are a part and parcel of life. From showing your appreciation to a mentor figure to bidding farewell to someone who has left you with an unforgettable impression, gift-giving plays a significant role in establishing and nurturing relationships with the people that you care for.
To help you keep in touch with your network of associates, we have curated a list of meaningful items that you can gift them with. Best of all, it's all separated according to budget (and halal/pork-free, for those who are planning to give these to their Muslim acquaintances), so you can choose to either save or splurge for every gifting decision.
Fruit Basket
Nothing sends your warm wishes faster than an armful of bountiful delights, especially when it's both visually-pleasing and delectable. Fruit baskets have long been a mainstay among gift-givers as it's a safe gift that transcends all cultural beliefs and who can resist a bundle of nutritious fruits that have been carefully hand-packed and arranged to perfection?
Save: Hello Fruit Basket (7 Types of Fruits), RM98.00 (MBG)
Splurge : FR037, RM140.00 (PureSeed)
Fountain Pen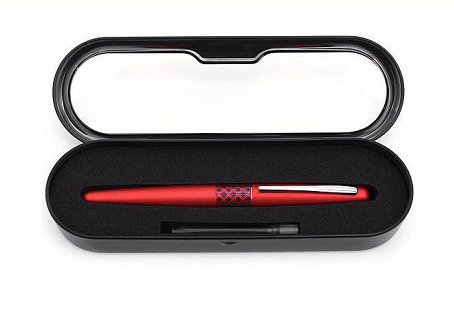 Even though naysayers may consider this a boring, outdated suggestion seeing that most of our daily activities are performed via computers and gadgets, that doesn't mean that there's no place in the modern world for a good old-fashioned fountain pen.
For the benefit of your recipients, you may want to engrave the pen in their name to personalise it or even include a bottle of ink refill or as a thoughtful gesture, or if you are willing to top up a little more, you can invest in a multi-function pen that works as a touchscreen stylus with other neatly packaged features such as a ruler, scale and screwdriver.
Save : Pilot Metropolitan Fountain Pen, RM58.65 (Pen Gallery)
Splurge : Monteverde One Touch Stylus Pen, RM169 (Stickeriffic)
Nuts and Dried Fruits
Searching for a gift that is easy to carry and store? Well, you can opt for crowd favourites such as nuts and dried fruits – a perfect blend of rich, decadent taste- merged with matchless healthy goodness. Best of all, you won't need to worry about finding a cool place to store your gift as these honest-to-goodness snacks are light and weatherproof, making it ideal for recipients who are always on the move.
Save : Mini Gift Box: Strength , RM19.60 (Amazin' Graze)
Splurge : Select Box, RM99.00 (Castania)
<a href="https://ringgitplus.com/en/credit-card/?utm_source=ringgitplus&utm_medium=banner&utm_campaign=my-rpint-crcd-gen&utm_content=blogcta_crcd_bestcreditcardinmalaysia_ringgitplus_mid"title="Compare credit card">

Tea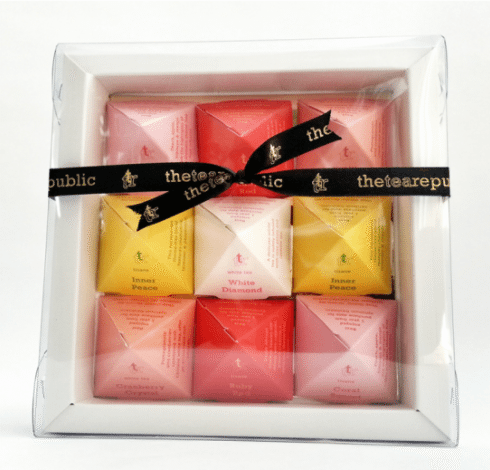 Even though the trend of steeping loose leaf tea is declining as the newer generation of tea drinkers are leaning towards ubiquitous pearl milk tea, you can't refute the fact that nothing brings the family closer than a pot of freshly brewed, aromatic tea. A traditionally thoughtful gift that surpasses all age gaps, tea is most certainly a beverage that occupies a special space in Asian culture. Best of all, you can even include a gorgeous teaware set which can also double as a decorative item in the household.
Save : Tea Pyramid Gift Box : Serenitea , RM49.00 (TTR)
Splurge : PurpleCane Aged Puer Tea Set , RM69.90 (Purple Cane TeaHouse)
Read Also : Affordable Wedding Gift Ideas Other Than Money That Every Couple Will Love
Sweet Treats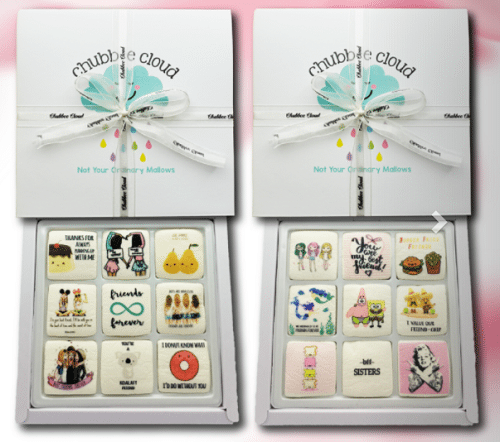 Let's face it, it goes without saying that the way to someone's heart is to serve them home-made mouth-watering treats, lovingly made from scratch. Standard treats such as cookies, cakes, and crackers may be safe, failproof choices for sweet treats but if you are willing to take the road less taken, you can opt for novelty, customisable desserts instead.
Save : Berries and Hearts, RM55.00 (Yummy Flowerz)
Splurge : 9 Pcs of Bespoke Marshmallow, RM69.00 (ChubbeeCloud)
Now that you have an idea on what are the meaningful gifts that you can select to showcase your care and affection towards them even after they have left, it's time to get cracking on your online purchasing prowess.
As always, don't forget to take advantage of the many features that come with a rewards credit card as you will not only rack up on cashbacks and points, but also score exclusive merchant discounts, all of which are offered by selected banks as a part of their reward program . By reaping extra points, you can even use it to redeem awesome stuff, making it a gift that keeps on giving in a cool away.
No rewards credit card in hand yet? Fret not, our <a href=" https://ringgitplus.com/en/credit-card/rewards/"target="_blank"> comparison tool
is here to help and we'll assist you in discovering which credit card fits your shopping approach best. Happy hunting!