Financial constraints come uninvited. It can happen to anyone, anytime. We may not think much about it until it befalls our household, namely our parents. Then it's time to spring into action.
Here are a few tips for you to consider when the thunder of financial constraints hits your parents.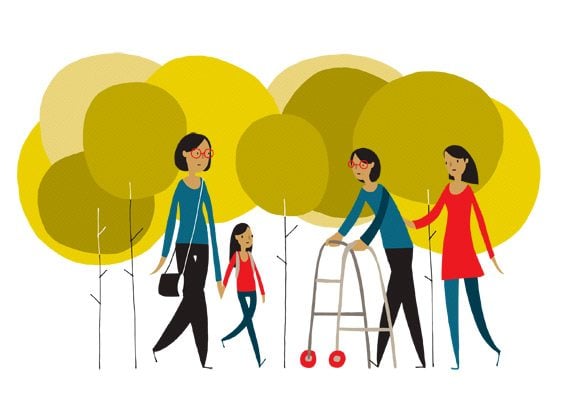 Have 'the Talk'
The first thing to do in any monetary mishap involving your folk is to attempt to talk about it. After all, you can't help if you don't know the specifics or if they shut you out.
Try having a chat with your parents, casually at first. Offer advice that sound more like a suggestions than an interference. Parents often times feel that you are still their baby, and telling them what to do may end up falling on deaf ears.
Create a Plan
Once you've nailed down the problem, it's important to have a plan to help you and your parents through. Depending on the source of your folks' money woes – a budget, a soft loan, or a money management device could help.
In the long run, you can consider opening a fixed deposit account for your parent's lifetime savings. This helps them earn interest and prevent untoward spending that may deplete their savings. Of course, remember to keep your parents 100% involved – it is their money!
Select the best fixed deposit for your parents to get the best interest rate. Upon maturing every 3/6/12 months, a proportion of the interest received can be transferred to their bank account. This will help your parents' cash flow too.
Pitch In
Regular conversations and indirect hints as to their money management may be able to aid your parents out of a mess. But sometimes, the situation may be so bad as to warrant something more.
You may need to pitch in to help.
Pitching in may not necessarily be in the form of giving them money (although it might). You can pitch in by giving of your time or emotional support in these trying monetary times.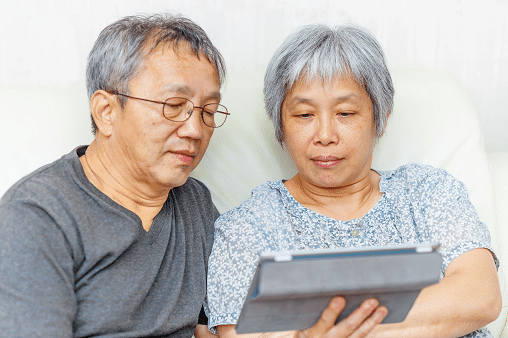 Invest in Health
As your parents age, a lot of their money problems may end up being health related. Healthcare is no doubt expensive and your folks may be unwilling to burden you with such a sum.
Why not invest in a medical insurance for your parents? Not only will a policy put them at ease; the premium payments is likely a lot lesser than the hefty hospital bill.
Build a Strong Base
By building a strong relationship base with your parents, you will be able to advice them more on their money-related issues in future. As mentioned prior, parents may not be keen to express their financial vulnerabilities to their children but if you are open and honest enough, they will hopefully be more inclined to share.
Times are changing and there will be a lot about the new world that your parents will need to rely on you to help them with, including banking and finance in our current world. Helping them continue to be financially independent only works out as a win-win situation for everyone concerned.
Step In and Take Control
Sometimes, as time goes on, it becomes more obvious that you elderly parents may no longer be able to handle their finances. In such a situation, it may be necessary for you to step in and take control.
Whilst no parent likes the thought of having to give up the reins to their children – the time usually comes when they have to. Don't be afraid to put your foot down and take charge for their own good but that is the key to always remember – it's for their own good, not yours.
Balancing the entry into adulthood where the reversal of power structures shift can be daunting for some parent-child relationships but without the necessary changes – things would not be able to progress as they should. Good luck.