If you're a foodie or well, maybe just Malaysian in general, the idea of a truly scrumptious meal should be enough to put a great big smile on your face. But if your smile is slowly turning into a frown, it may be the result of your efforts to save money while skimping on good food.
Why torture yourself? Instead, try making use of discounted dining deals. It really is possible to #GetMore food for less money, if you know how to cleverly take advantage of the numerous deals that abound every day.
Get ready, we're firing up the grill and showing you how to save big with discounted dining.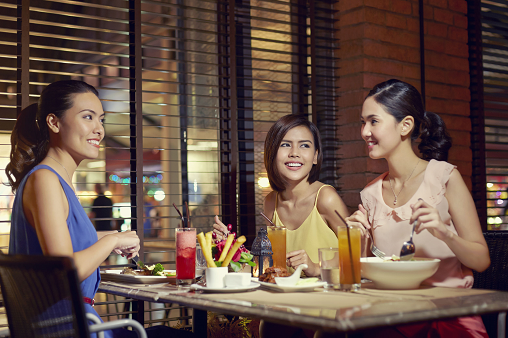 What is Discounted Dining?
Well, it's any promo that lets you eat nice meals in participating restaurants for less. This is done through the use of discounts, one-for-one offers, cash vouchers and cash back rebates among others. And while it can be overwhelming to sift through abundant dining deals online or elsewhere, it could be well worth the effort if the discounts are satisfying enough to help you save more.
To really take advantage of such promos, you'll need to learn to distinguish between the good, the so-so and the bad.
Here is what you need to know to make the most of dining discounts:
Finding Good Offers
How do you locate truly meaty offers? Here are three of the most common ways:
1) Loyalty Cards give you points for the money you spend, and once enough points are accumulated you can use it to redeem special discounts and promos.
Signing up for membership is usually free but not always, as some cards like the Pizza Hut Privilege Card will cost you RM45, but promises over RM300 in possible savings.
Will you really save that much? That will depend on your pizza habits, so ask yourself how often you would actually use the card and more importantly, can you easily recoup the card's purchase price? We suggest that you do the math and consider carefully before paying for membership.
2) Credit Cards usually provide dining offers that require you to pay with your card to redeem. However, you would obviously need a credit card (or debit card) to get in on these deals. Fortunately, we can help you find a great credit card that keeps you supplied with delicious dining deals all year round.
For your convenience, we've also compiled the latest dining promotions on offer with selected credit cards, so you'll never have to miss out on tasty, lip-smacking deals again.
3) Online coupon sites are probably where you'll find the greatest bulk of offers generated every day. However, some sites, especially ones that offer flash sales are counting on the impulsive buying habits of online consumers and less so on offering good deals.
Group Buying sites post deals with what they claim to be super low discounts, and while some may be genuine, others that seem too good to be true, could in fact be duds in disguise. Take a good look at the terms and conditions as well as having a quick look at the restaurant's regular menu if one is available online for comparison sake. Sometimes, restaurants offer separate 'menus' for coupon diners that are either vastly reduced in portion size or with cheaper ingredients. The only way to know if this is what is happening – is to find out if the offered items are on the regular menu in the first place.
A good way to avoid dud deals is to look for outright 'cash voucher' deals such as those that say 'pay RM40 for an RM100 voucher at ABC Restaurant'. Read the terms and if you are able to use this voucher on most anything on the menu – you've got a better deal in hand.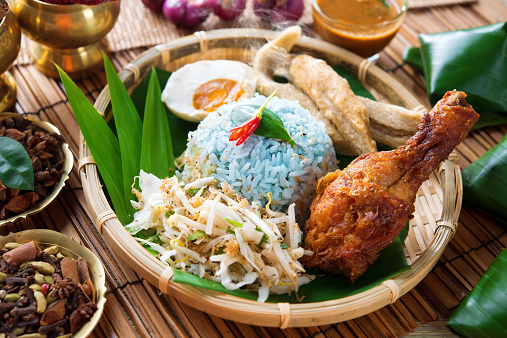 Special Considerations for Online Dining Offers
Even with credit cards and loyalty programmes, reading through the terms and conditions of related offers is a must. However, you don't usually have to worry much about the promotion's legitimacy especially with reputable merchants. On the other hand, discounted dining offers from coupon sites could be a little shady at times.
In fact, some online deals are so restrictive that they are low on value even if the discounts appear enormous. If that is the case, you would be losing out instead of saving more. The best way to make sure you're really coming out on top is to read the fine print.
These are the typical terms applicable to coupon site offers that require your attention:
a. Additional fees and charges
When deciding if an offer is really worth it, be sure to check if the price is inclusive of taxes, service charges and surcharges. Work out the final payable amount to evaluate if you are actually paying less or the same.
As a general rule for group buying sites, prices are not inclusive of taxes and service charges (unless stated otherwise). However, with some cash voucher deals, you may able to use it to offset additional fees.
b. Redemption periods
There is usually a validity time frame attached to any deal, therefore, before you buy, make sure you know when you plan to use it. You could end up wasting money if you can't use it in time or if you intend to redeem before the redemption period begins.
It might be compulsory for you to book in advance for some deals, and you can expect that reservations will amp up towards the last few days of the promotion. You might end up completely missing out if you wait too long to make reservations, so try to book as early as possible.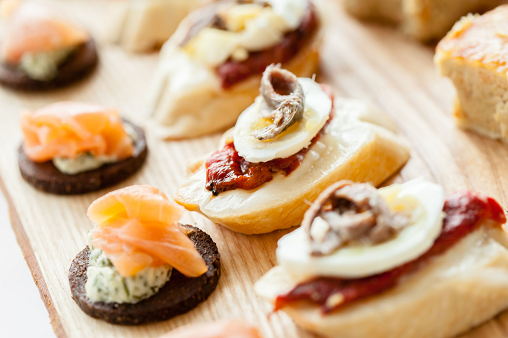 c. Menu restriction
Some restaurants will place limitations on what you are allowed to order while others may provide a different menu for your specific discount.
Do call ahead to find out what your choices are on the special menu, so you can decide if it is something that you'd actually enjoy eating.
Also, if the terms are unclear, do clarify, especially on important details like the restaurant's halal status. Your discounts will be rendered wasteful instead of worth-it if you can't eat the food.
So now that you know how to scrutinise online discounted dining to save more, here are a few bonus tips to really keep you ahead of the game:
1) Beware of fake deals: It is actually possible to find somewhat bogus deals even on reputable sites. These promotions basically imply a certain discount, but in actual fact, you are being charged the same amount as if you were a regular paying customer. Check the restaurant's website for price guides to give you an accurate reference and always perform a quick search online to help you find better deals where you could be saving even more.
2) Review service: Unfortunately, certain eateries have been notoriously rude to discount-dining customers. It's not worth the savings if you're going to have a bad experience. Look for real reviews online regarding the restaurant's atmosphere and service towards discount-dinners.
3) Go where you know: Discounts for restaurants that you already frequent can be the most lucrative of all because you are probably going to spend money there anyway, so why not eat at a place you love, for less? Plus there's less risk involved – you know the food, the environment, and you may even know the staff.
Staying Objective with a Discount Mentality
Discounts are a way of life, but don't let it dictate the way you save or spend, especially with food. Similarly, refrain from buying into offers that you don't really want as you'll end up spending more instead of saving.
If the promo does not directly give you valuable savings, then just skip it. Instead, only accept deals that you hunger for. Now go grab a bite!
Did you like learning how to #GetMore when dining in this article? Follow our #GetMore hashtag on your favourite social media channels as we bring you more tips on how you can get more for your money in everything from travel to shopping and dining until the close of 2015. Who wouldn't like to #GetMore for their money?