Over the weekend, this writer had the opportunity to witness the wheelings and dealings of tech mall Low Yat. Though Low Yat is still under some public scrutiny thanks to the ongoing case involving a robbery and subsequent melee; tech malls largely operate in the same fashion. Some lessons about shopping in tech malls in general, be it Low Yat, Digital Mall or even Imbi Plaza (or anywhere else) actually is no different from each other.
If you're looking to buy a new gadget or phone, we find it will hold you in good stead to keep in mind these following tips.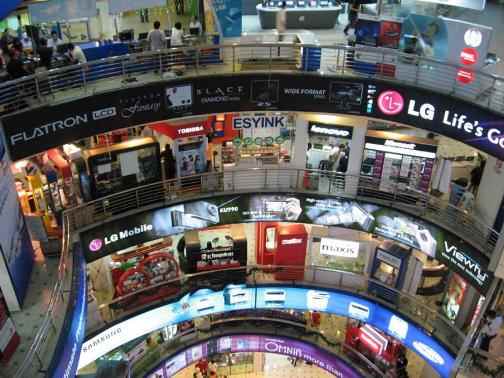 Research the Item You Want… or the Narrowed Options
Walking into a tech mall without a clear idea of at least a narrowed down set of options (2 or 3) will only allow uninvited suggestions as well as overblown sales promises. It's always best to know what you want before heading into the mall.
There are so many stores selling the same things in tech malls. Each one will be well equipped with a different story or reason why their product is better. Perhaps the printer they are selling is so much better than the other competitors because "this one can print without paper". We are quite sure even David Copperfield couldn't make that sale, but the research would help you stay clear of incidents like these.
You do not have to be the product expert but this will help you in the later steps as well. Knowing its features, price range and maybe a few competitor brands will take you a long way.
Having some knowledge may also lead you to upcoming news on updated releases that could help you choose if you should wait for the updated product or not. Nothing stings more than buying a new iPad and a new release happens 24 hours later, worse if the price is cheaper or the same. Well, you won't get usually get too much cheaper Apple product releases, but you get the general idea.
Survey the Mall for Differing Price Points
It is important to survey the mall and ensure you obtain a good deal when shopping for a product or service. If you are looking to get a wedding photographer, wouldn't you want to run through a few of his or hers previous work against some of other photographers to know what would work best for you?
This is also the point where your product research would come in handy. Asking a few questions about the product with a few technical words or prior knowledge will keep the sales people in line. They will know they can't take you for a ride and con their way through. Try not to pretend to be a product expert as well, you could get yourself caught in your own web of lies.
Usually, we have noticed that most vendors in tech malls now keep prices quite uniformed but will throw in different freebies to get the customer. Even if everyone quotes the same price, you may get a better colour option or extra freebies through surveying.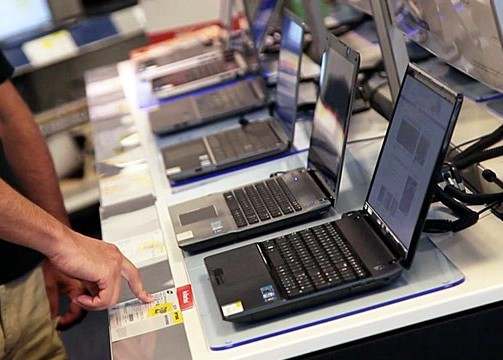 Bargain
No matter how great a deal you already think the price is, bargain anyway. If the seller is unwilling, he will tell you but if it's possible to get a discount, why not try?
If you are multilingual, time to put those skills to the test. Here are some tips on how to use a different language to be better at haggling
Test the Product
Most people tend to take the product home before testing it. Why is better to test the product before you leave the shop? You just assume that since it has a warranty, it doesn't matter. In the case you find the product faulty, why let the warranty do its work in the first instance you made the purchase.
Would it not be better to not use the warranty at all and have a product that is fully functional? The warranty is supposed to be treated like an insurance policy, works in case of damage not a benefit that should be used up before it expires.
Buy with a Friend (or Two)
This should not surprise you in any manner, buying in bulk would get you a better price . Tech malls sell big ticket items like laptops and handphones, which are not items that people regularly buy multiple times a year.
So if you can come in bringing not one but two big deals to the table; they might feel inclined to offer you a better deal.
Of course, don't go intending to buy 2 RM20 headphones and expect a hefty discount.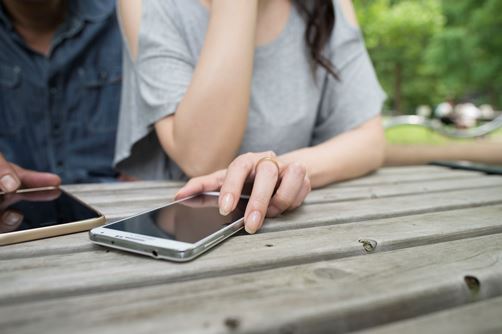 Payment Method
Once you have made your decision, always ask if the payment method being cash or card makes a difference. Just like in Low Yat, some shops may give you a discount when paying cash.
On the other hand, if you were buying from a known franchise type store you could choose to use your credit card which may have additional discounts, reward points or an easy payment plan you could utilise. If you are unaware of some of the credit card benefits, try browsing through on of our previous articles on our website.
Shopaholics, to the Line!
If you are a shopaholic, you would probably be itching to put all these things to the test. Well, before you paint the town red with your bank account, remember that patience pays off. Most importantly be inquisitive; assumption could leave you being screwed over. Stick to the rules, you should be safe.
Whatever the situation, if you think a store is giving you a bum deal – opt out and don't be pressured to make a decision on impulse.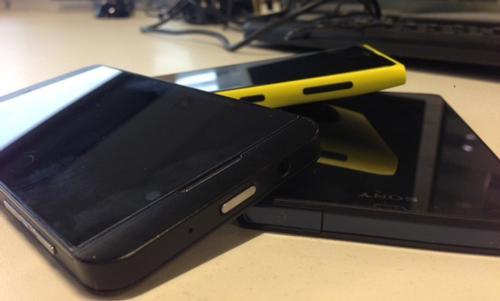 I am sure you have some tricks of your own that you use while shopping. Share with us in the comments below.
Photo credits: Lowyat photo by www.stuff.tv; smartphones by www.pcadvisor.co.uk; laptop display from www.compushooter.com.