Even though travelling with friends and family is a lot of fun; there are times when you'll feel the need to go it alone. And why shouldn't you?
There's much to love about travelling by yourself: you get to make your own time, and independently discover new places. Still, many holiday promos seem to ignore the scrappy breed of solo travellers.
Certain travel destinations as well are notoriously unfriendly budget-wise, for those travelling alone. There is also the inability to split room or cab costs leaving the solo traveller to foot the entire bill themselves.
Nevertheless, there are many ways to get around these expenses. In fact, you can go anywhere you want and still #GetMore value for money on your vacation for one. We've compiled insider information to help you holiday solo without breaking the bank.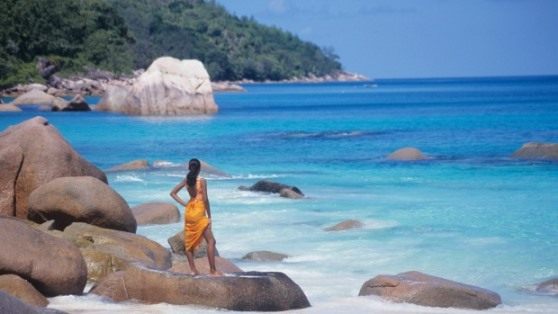 Buy Air Travel Passes
If you're flying to your destination and exploring several places within the region, you may need to fly a few times and that can be fairly expensive. Instead, just purchase an air travel pass so you can fly to various locations for a lot less.
For instance, Air Asia introduced such a programme, which lets you fly around the ASEAN region on credits purchased. Even though this programme only covers base fares (not inclusive of airport taxes), it's still cheaper. Moreover, designated credits for each flight destination will remain even though airfare has changed, so you won't be affected if there is a price increase.
Check online to find similar air passes that are available for flights in different parts of the world.
Use Accommodation Alternatives to Hotels
Can't take a shared room with a partner or buddies to fraction the cost? No sweat, frugal accommodation is still possible!
Hostels
Hostels make good accommodation for the budget-conscious solo traveller who is willing to share a room with other travellers in a dormitory setting. Sounds severe but it is really not so bad, as the experience is a rather communal one.
Plus the price can't be beat; you can enjoy decent lodgings in major cities, while still not blowing your travel savings even when converted to ringgit.
For instance, you can stay in Berlin for only €19 (approximately RM95) a night in a basic shared room, private rooms are available but costs a little more.
Check out the Travel Channel's top picks for comfortable, budget-friendly European hostels. In addition, hostel travel cards can provide more discounts for shopping, dining and even flights.
Homestays, Couchsurfing and AirBnB
Homestays are a type of accommodation where you can rent a room with a local family for a short period. It's a great option for solo travellers because it does get lonely out there and you'll need company at some point.
Costs can be tailored to your budget, for example from a quick search on Homestay.com; we found that you can enjoy basic lodgings from RM89 to around RM500 per night depending on how fancy the lodgings are.
Don't forget, the locals make the best tour guides. They'll know about great deals on shopping, food and entertainment. But to be on the safe side, always check that your host is verified first.
You can also check out sites like Couchsurfing where you can get someone's spare couch for free or AirBnb for similar homestay style accomodation. You can find out more about accommodation alternatives in our dedicated article on the topic.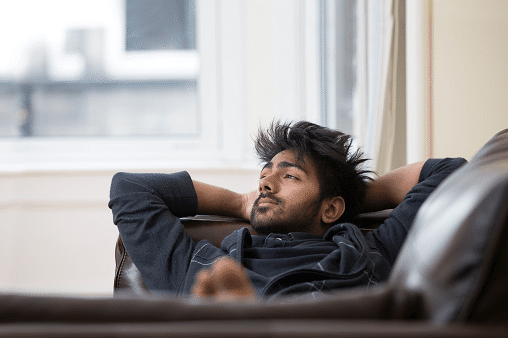 Eat Good Food for Less
Pay-in-Advance offer sites like Groupon and Ensogo offer discount coupons for meals that can be redeemed within a specified period of time. Because Groupon operates worldwide, you should be able to find sites operating in most major cities you may travel to.
To #GetMore from these promos, look for buffet-style vouchers, as there are fewer limitations placed. Beware of wastage fines though; some restaurants implement a fee for uneaten food (larger amounts, not your scraps and morsels) left on your plate.
Street food is also one of the tastiest ways to sample local cuisine for cheap; it's basically just an alternative to hawker-style foods in Malaysia. Street food is an excellent choice for the budget conscious traveller who in any case prefers to see the sites, hotdog in hand rather than behind the glass of an overpriced restaurant.
Whether you're travelling to Thailand or New York, there's bound to be a designated 'eat street'. A little research will help you source out the best places to indulge your traveller's tummy.
Sites like Rough Guides will point you in the right direction for tasty, value-for-money eats.
Seek Out Free and Discounted Attractions
Credit cards can provide great discounts and deals when buying tickets for amusement rides and theme parks. Try calling your bank for suggestions and if there aren't any relevant deals, research other cards to see if there are special offers and benefits that you're missing out on.
Sponsored freebies like free movies and concerts are often available in major cities and townships. Additionally, attending community events like parades, carnivals and cook-outs are a great way to get in on the fun and sample local food for cheap (or even free).
Tourist travel cards can also be the best ways to get to know your destination city and at the same time, stretch your travel funds. Purchase one to obtain discounted or complimentary admission into museums and cultural venues as well as unlimited access to public transport.
Exchange Enough Currency and Budget Well
When on your own, there isn't the safety net of friends, family or a partner with money should you run dry suddenly. This means it's more important than ever to have enough local currency to get on.
It's also important to budget per day spending as sometimes, even the most ample of funds can drain out if you are not careful with your spending.
Safe and Solo
When travelling alone, safety has to be of primary concern. Your internet–enabled smartphone can be the most powerful tool in your arsenal, so you'll need to keep it connected (and charged, duh!). Here are some tips for getting affordable internet service when you travel:
Buy pre-paid mobile internet from a local carrier in your holiday destination (data roaming charges can be extremely expensive)
Research before departure to find the best plan for your needs
Use free WiFi as much as possible
Take advantage of free communication apps like WhatsApp and Viber
In addition to being connected, you might want to consider insurance for medical or other emergencies during your holiday. Some of the best travel credit cards will offer free medical and personal accident insurance, as well as cover for travel inconveniences and stolen belongings while you travel.
As you are going solo, it pays to be prepared for the bad and good. Have all your emergency contacts on speed dial (roaming may be expensive but your life is priceless); keep emergency travellers' cheques and an empty credit card for financial emergencies and if possible – check out the numbers for local emergency services in your destination country such as the police, fire department or hospital. Godspeed, you may not need it but it helps to have it.
Lastly, keep in mind that no matter the discount, if it puts you in dodgier parts of your locale, especially after dark – it may not be worth the trouble. It's a great holiday experience that really counts, make your voyage even more valuable by simply staying safe.
Now go enjoy that enlightening holiday!
Did you like learning how to #GetMore when travelling solo in this article? Follow our #GetMore hashtag on your favourite social media channels as we bring you more tips on how you can get more for your money in everything from travel to shopping and dining until the close of 2015. Who wouldn't like to #GetMore for their money?