Experiencing limited career advancement opportunities in your current workplace? Well, when the resources are scarce, it's time to step up and pick up a list of new, useful technical skills which you can use to leverage your worth.
Best of all, these skills can play a role in helping you earn more money on the side, so check out if you have any of these in-demand skills by employers of today.
1. Accountancy
You may be feeling puzzled, wondering how did accountancy even made it to this list seeing that as it is an old profession that can be traced back to the ancient Mesopotamian history.
As it is, even with the automation of book-keeping and other accounting work, an AI would not be able to spot unreported anomalies or cost-saving tax-deductible measures, especially with the advent of GST in which many new businesses would prefer soliciting advice from a real human being instead of a machine.
Pro-Tip : If you are not a trained accountant, fret not. There are tons of universities and colleges that offer accountancy as a part-time course.
Not that great with a set of accounts but have minimum book-keeping skills? Help people do their E-Filing instead, you'll be surprised at the number of people who wants to know the best way to file their personal income tax in Malaysia.
2. Software Programming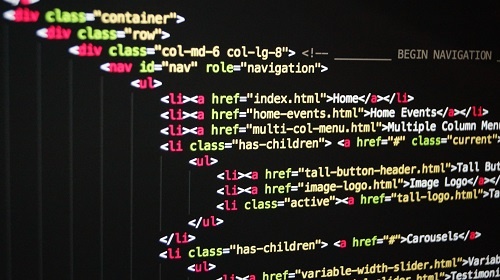 Known also as the creative minds behind computer programs, the work that you are doing today is most likely made easier thanks to the handiwork of a software programmer who has meticulously designed, produced, tested and implemented these applications before launching it for public use.
If you have taken up classes in programming and can understand the many popular coding languages (Java, C++, C#, Python) that are used, then your next concern will be having relevant experience. This is to ensure that your capability in operating legacy and cloud-based software development is accounted for as different clients will have different systems in place.
Read Also : Freelancing vs Part-Timing: Which is the Best Alternative to Full-Time Work?
Pro-Tip : Programming is very much a hands-on skill so if you have not been professionally trained in this field, you can either opt to learn from a community institution or participate in multiple boot-camp/seminars to understand how coding works in general.
Try your hand at beta-testing a software, this will give you an insight as to what to expect as a consumer and from there, you can use that experience to improve your software programming skills.
3. Website Development
Contrary to popular belief, website development is not as simple as taking a web theme or template off a site that provides royalty-free assets that you may use to build a website such as icon packs, photoshop files, vectors, add-ons and more.
Traditionally, larger organisations will have a team of in-house developers to build and maintain their website in which this practice, while it is still maintained today, is slowly being outsourced as it is viewed as a project-based task more than a daily 9-5 job.
Pro-Tip : With more businesses heading down the e-commerce route, you will definitely have no issues in seeking for freelance jobs so long as you price yourself right. Just make sure that your portfolio and skills can justify your asking price too least you end up with unfavourable reviews or dissatisfied customers.
4. Content Marketing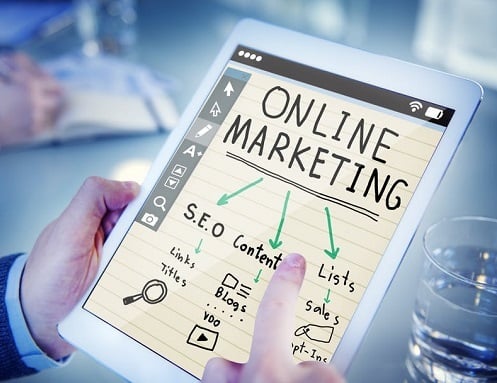 When you are planning to make a purchase online, you may have noticed that a particular brand stands out to you in a way that other brands didn't. Maybe it's the catchy copy, or the attractive illustration, or even the fact that the price and features are in line with what you are expecting in that product.
Still, if you have observed this from another perspective, you may have wondered, how did you even end up staring at this product in the first place? That, of course, is the magic of content marketing and in an era where the lifespan and patience of a consumer are significantly reduced, the ability to market your product is an invaluable skill that many would love to have.
Pro-tip: Familiarise yourself with the types of marketing ads available in the market. Sure, there are many videos and books on content marketing but the best way to learn (such as paid media vs paid search marketing, organic vs paid ads, SEO vs SEM etc) is still through actual practice and not via theory.
In turn, you will slowly learn how to make programmatic buys and run reports based on the types of media that you use. Do note that you will be seeing a lot of numbers and trying to summarise the performance of your paid ads will require experience as well as a clear, analytical mind.
Is There Anything Else That I Should Know?
With these skills in your arsenal, you may even encounter a whole new world of opportunities which you can seize and take advantage of. If you consider yourself as a left-brained person, then these skills will come off to you naturally as it is systematic and rarely deviates from the expected norms.
As always, to ensure that your employment contract does not come with a provision that prohibits you from taking on additional, freelance jobs to supplement your income or things may get complicated and you may even be reprimanded for doing so.
Can't Wait To Gain These Technical Skills? Hang On…
To harness these skills, ensure that you do have the proper equipment for this as some of the tasks that you will need to perform can be taxing on your workstation if the built and specifications are not created for it. For better work performance, you may want to update your current computer model in order to do so and if the price is a concern, have no worries as you can use your credit card to convert your purchase into a EPP (Easy Payment Plan).
Don't have a credit card in your possession and would like to see what's available on the market? Sure, just make full use of our handy comparison tool to find out which credit card fits your spending style best.
Do remember to take advantage of the ongoing campaigns on our site so you'll get awesome gifts too with selected exclusive cards that are only available for a limited time!
Are there any other technical skills do you feel that we feel should discuss? Share with us your thoughts and comments in the comment section below.