Search for "freelance work in Malaysia" and you will be greeted by tonnes of pages that offer you a range of platforms and businesses searching for freelancers.
Freelancers no longer have to write in, call or hope for a referral in order to attain some project or contract based work. Online platforms tend to simplify all these steps.
Unfortunately, they also simplify the ways in which freelancers can get screwed over, since the lack of face-to-face encounters make it easier for clients to just run off without paying.
To ensure you're not duped into submitting some work for free, here are a few trusted freelance web portals that offer some brilliant solutions.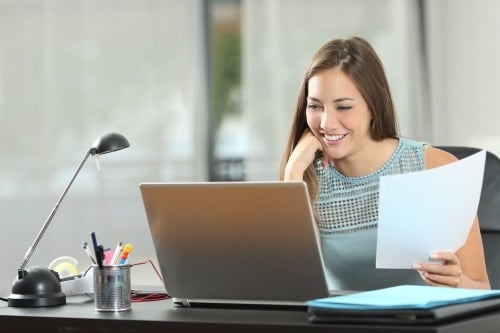 eRezeki by MDEC
Malaysia Economic Development Corporation (MDEC) Sdn Bhd is a government owned organisation and has created a portal called eRezeki to provide side income for households that generate below RM4,000 per month.
All you have to do is sign up and list your skills. The website will then fit you into the right jobs, according to the category and scope they deem appropriate for you. Typically these tasks include photo-tagging, data entry, and other simple tasks.
The agency has also opened centres called "Pusat Rezeki" for those who lack the equipment and infrastructure such as high speed internet and computers in order to work on the jobs assigned.
The tasks assigned will come from local and international corporations which also connect people to digitally enabled opportunities. That means, not only designers, programmers, and people who work with computers have an opportunity. It will also provide plumbers, electricians and other blue collar jobs an opportunity to attain freelance opportunities beyond their day job.
Fiverr
This is a free to sign up platform for entrepreneurs who are not able to afford a permanent staff on their payroll, or choose to be cost efficient.
All you have to do as a freelancer is, sign up and list your services on Fiverr. Allocate your services according to the category and prices you are intending to charge. Potential employers then scroll through and pick people who they are comfortable with. When someone chooses to hire you, there is a built in system to discuss details of the project with your temporary new employer.
Upon completion of the job, you are paid immediately and Fiverr takes 20% from the total of the price. While it may seem like a heavy commission, you can factor that in and raise your prices.
What makes this even better, you get paid in US dollars and with the current exchange rate, you can make a lovely sum of side income.
Freelancer.com
The freelancer.com model is similar to the Fiverr model, with a few minor differences. Employers post up jobs on to the website and freelancers can then choose to bid on the project. The employer then picks out the bid they like and the person awarded the job then has to deliver.
As a free user, you are given 8 free bids per month and you can choose to upgrade your bid with highlights or a top spot which cost anywhere between US$2 to US$50.
Although lower pricing helps to attain jobs, it also reflects on the quality of your work. Pricing too low could make you seem less skilled in the market space. The best thing to do is to remain competitive within the market standards.
Depending on the project, the employer can choose to make a lump sum payment after the entire project or provide incremental payments as the project stages are complete. Just like Fiverr, there is a 20% commission for the website on all jobs completed.
Upwork
Another reliable source for freelance work is Upwork which functions very similarly to Fiverr and Freelancer.
Similar to the other two websites, you will need to start a profile and list your skills and rates. Then people can engage you for your services provided.
The main difference between this site and the other two previously mentioned is that, the service fee. Upwork has a tier service fee model. That means, the higher your billings per client, the lesser they take from you.
It starts at 20% for the first US$500 and drops to 10% if you bill between US$501 to US$10,000. The lowest bracket is 5%, which requires you to bill a client US$10,001onwards.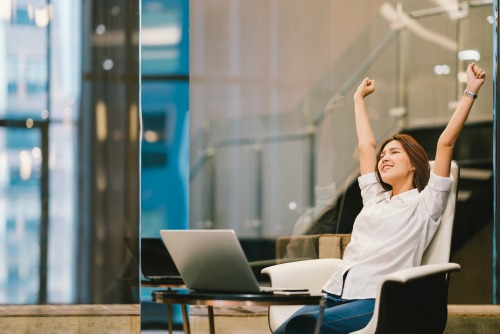 Freelance Financial Security
Working on freelance basis can be extremely unpredictable as your next paycheque may be a month away or you may enjoy a certain influx of projects during a certain period of time.
In order to manage your finances properly, pull out a portion of each paycheque you get and slot it into a fixed deposit for a rainy day. That way you are less likely to overspend during the good times and will only break the fixed deposit only when you really need it.
Head on over to our fixed deposits page and use the comparison tool to figure out the best rates available in the market.