Are increased costs of living getting you down? Or perhaps you've decided to be a stay-at-home parent after the arrival of your bundle of joy. Whatever the reason; you need money but haven't the option of a full-time job.
Whilst we aren't promising a treasure trove of riches awaiting you beyond each of these ideas; the added income on top of your partner's or your own full-time job may be just what the money-doctor ordered. Here are five ways to earn some 'pocket money' in your free time.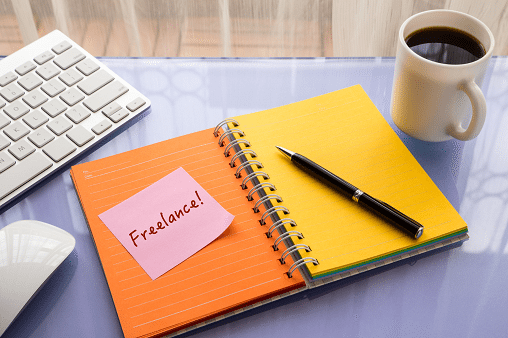 1. Embrace Online Selling
With people more and more willing to shop online – there's no reason you can't make some healthy side money from selling items online.
It also works great as a side business as you don't need to physically man a shop 8 hours a day and still take advantage of consumer eyeballs online 24/7.
With selling sites like Mudah.my, Lelong, and Carousell – you don't even need any website know-how to get started. Just upload a photo of your goods and handle customer queries on the go.
Sourcing items for sale has also never been easier with sites like Alibaba. Many Malaysians have also turned their overseas vacations into sourcing trips for cheaper items or one-of-a-kind items they can sell upon their return.
2. Give Tuition
If you enjoy teaching but don't want to be tied to the usual school period; tutoring might be the answer. Whether you have a few years of teaching experience under your belt or are university student; you can earn a side income through tutoring.
Primary and high school subjects shouldn't pose too much of a problem for anyone with a university degree and you can teach at your leisure. If you have your own transport, you can make a lot more by offering private house calls to select students.
The tuition rates differ depending on your qualification and teaching experience. Though you can decide your own rate – keeping prices competitive will definitely offer you better chances at success. MalaysiaTutors site provides an approximation of tuition fees as a guideline, so if you are not sure how much to charge, perhaps you could start from there.
3. Car advertising
Have you come across a taxi or a car plastered with advertising stickers? If you didn't know this already, those moving advertisement billboards could earn you cash.
According to Malaysian Digest, advertisers rent private cars as an advertising medium and pay a rental payment of RM500 each month. They are required to clock in 18 kilometers per day or 125 kilometers per week.
A GPS tracking system will be installed into your car to track the distance. You can sign up for contract from minimum of 3 months or as long as the advertisers decide to keep it running. But if they decide to sign up for a year contract, you can get an RM1,000 as a bonus.
Once the contract is over, the GPS system and advertisement stickers will be removed. They will repaint your car if necessary. If you are interested, you can apply with the relevant ad companies such as Moola.
4. Run a Marathon – or 5
Run for good health or run for the prize. Whether you're putting your endurance to a test or for the fun of it, marathon running is definitely one hobby that pays in more ways than one.
If you've had a taste of running for a marathon and enjoyed it, it's time to step up. Get yourself into the top three to win yourself cash prizes, trophies and an all-round sense of achievement.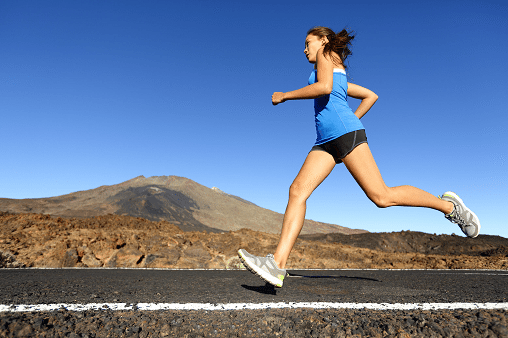 There are many marathons you can enter in a year if you're game. Keep yourself informed about new marathon events with Run Society to ensure you don't miss out.
5. Game-On
Do you live and breath gaming? If you've been 'training' everyday, earning yourself the 'expert' label in DOTA, Call of Duty or any simulation game; well it's time to get out of the house (or the cyber cafe) and get your team to sign up for competitions.
The challenges you encounter playing in a large crowd not only make you a better player, you could score some delicious cash prizes and possibly endorsement contracts that will keep you playing for money over and above the competition cash prize.
Don't keep those gaming skills to yourself; check out e-sukan for the latest updates on gaming competitions.
6. Fabulous Freelancing
With a trusty laptop, you can work on the go, at home or any wifi-enabled cafe. If you struggle to meet ends meet, freelancing gives additional side income to help pay the bills.
If you've had to quit your day job, taking up a few freelance projects offer you a source of cash-flow without compromising on your need for personal time. You can fish around at freelancing sites such as PartTimePost, You.my and Jobless. You can expect to find job opportunities as a web designer, copy writer and data entry.
Whilst we're not saying any or all of these part-time payouts will be enough to solely keep you financed – the added income is always welcome. Although, some people have definitely made big money and even careers out of the suggestions above, it's best to approach each suggestion with a ready hand for hard work and a healthy dose of realism.
Good Luck!