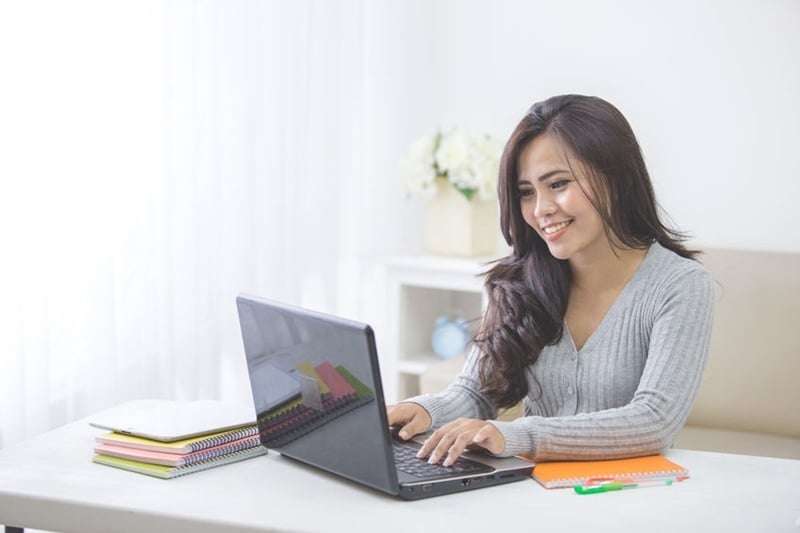 Tertiary education is a significant investment for both parents and prospective students. Education fees can go up to the seven-figure sum in Ringgit, while students may spend up to seven years studying for a degree. As such, like with any investment, careful research is a must.
While there is plenty of information regarding courses and institutions available online, this material is scattered all over the Internet. This spread of information makes it hard for both parents and prospective students to draw direct comparisons between institutions.
Fortunately, there are several websites dedicated to assisting readers in searching for the right course and institution of higher learning. Here are five of the best.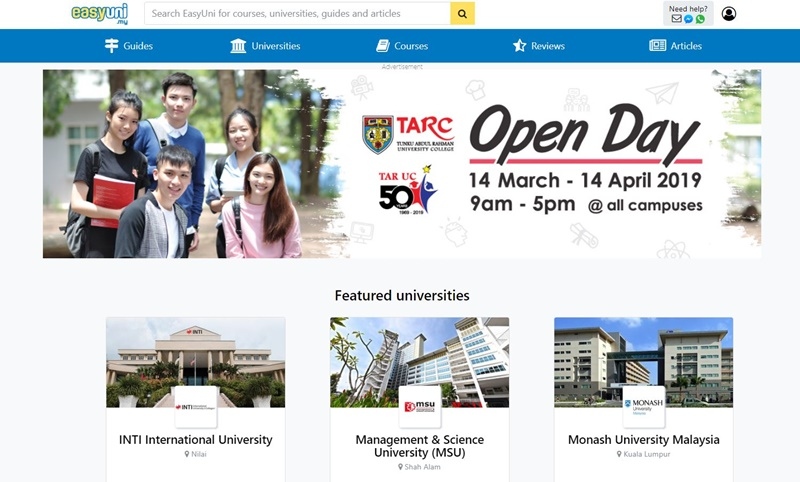 First launched in 2011, EasyUni has been connecting parents and prospective students with over 3,000 universities and colleges from over 20 countries. The higher education portal enables parents and future students to collect information and apply for courses from both local and international universities, without the need to visit each university's respective website.
Aside from its easy application process, EasyUni also offers students partial scholarships of up to 30% for applying to selected courses through their online portal. It should be noted that the scholarship only covers tuition fees and that all payments will be made directly to the students' chosen universities.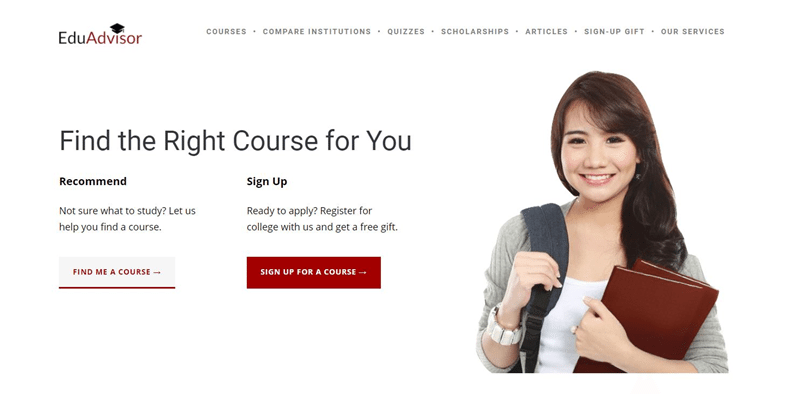 EduAdvisor is a tertiary education course comparison site that aims to help customers make an informed decision. EduAdvisor allows you to easily judge between the various available institutions through its course-specific university comparison table. It is a useful tool as you can compare the estimated fees, entry requirements, intakes, and course duration of the institutions side-by-side.
Besides that, EduAdvisor provides free online personal counseling services and career quizzes to help students gauge their strengths and weaknesses. It is convenient as parents and students do not have to go to an education fair for these services, and instead access them instantly at home.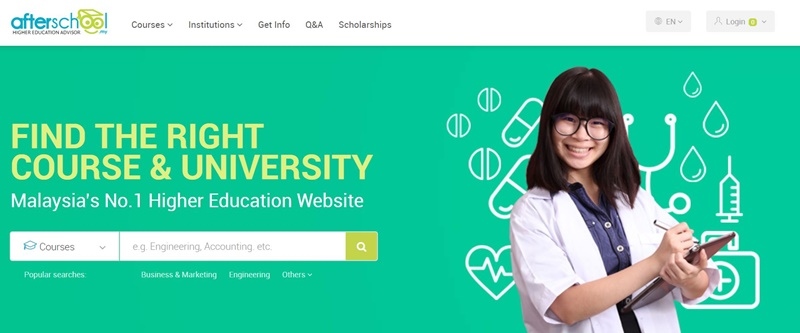 We continue down our list of websites with Afterschool.my. Like EduAdvisor, Afterschool allows users to compare and apply for courses offered by local universities. That said, Afterschool provides more options to the user than EduAdvisor by including local public universities in their list of collaborating institutions.
Another unique feature of Afterschool is that users can apply for scholarships offered by companies and government agencies directly via their scholarship section. The scholarship section features a list of scholarships available and their respective submission deadlines. This feature allows the users to compare and apply to scholarships without the need to visit various individual websites.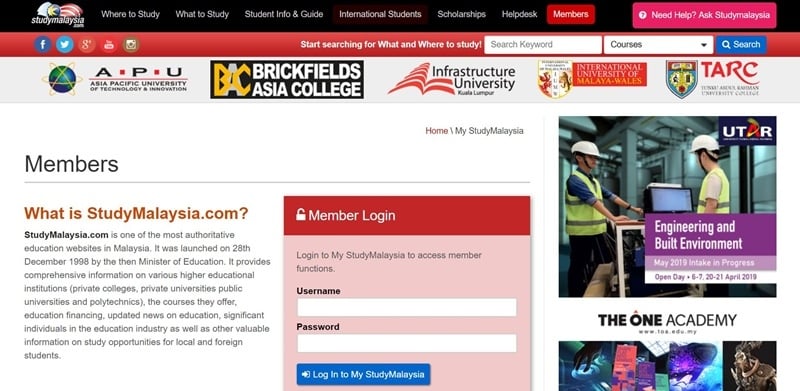 We conclude our list of helpful websites for university hunting with Study Malaysia. Study Malaysia was launched in 1998 by the Ministry of Education as a comprehensive guide to all learning institutions in Malaysia. These institutions include polytechnic, international, and technical and vocational schools.
The government's higher education site also provides users with tips on university applications, career guides and education news updates. Like Afterschool, Study Malaysia has a dedicated page on scholarships and education loans available for further studies in Malaysia and abroad.
Preparation Is Key
With over 200 institutions of higher learning in Malaysia alone, searching and applying for college or university can be a challenge. Still, it is important to do the necessary research as tertiary education is a noteworthy investment for personal development. As such, you should really make use of these websites to find the courses and universities that suit your needs and strengths. With that, we wish the future students out there all the best in their next phase of education.