How many times have you wished you had more money to pay off your multitude of bills, rent, car payment and loan without having to worry if you still have enough money to survive for the rest of the month? Too many Malaysians find that their salary just isn't enough to cope with the rising cost of living, and are struggling to make ends meet.
If you're facing the same problem, maybe it's time to consider a side-income that doesn't take you away from your career and family time – and what better way to earn extra money at your leisure than driving for Grab? Make the most of your car while driving around and making connections with new people every day!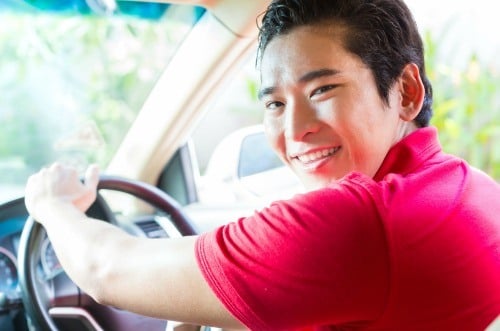 Why Grab?
Grab offers plenty of rewards and incentives to their drivers. These include target incentives, referral bonuses, discounts on auto servicing, fuel subsidy, and so much more! Besides, you don't have to be a seasoned driver or know your way across the country to sign up as a Grab driver. You can simply navigate your way through the winding roads with navigation apps such as Waze and Google Maps, without breaking so much as a sweat.
What's more, the ride-sharing giant puts its drivers above all else – without compromising on its already impeccable customer service. Its GrabAllStars rewards programme is specially tailored to benefit you as a driver by helping you save on costs and expenses, so that you bring home more. With Grab, you can make as much as RM5,000 in a single month!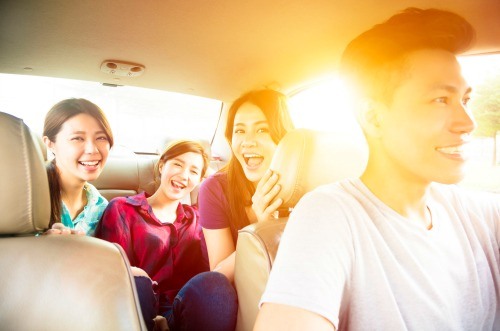 Here are some tips on how you can maximise your earnings as a Grab driver:
1. Drive during peak hours to earn more bonus incentives. Grab offers additional incentives during peak hours if you hit the targets given. The more bonus incentives you accumulate, the more you earn!
2. The more you drive, the more rewards you get! Hard work pays off when you drive with Grab. Under the GrabAllStars rewards, a Grab driver will be able to enjoy more cost saving rewards when he/she drives more, you'll be entitled to discounts and treats such as 3% PETRONAS fuel savings, 10% savings on PETRONAS vehicle lubricants, up to 30% savings on car maintenance, as well as exciting discounts at countless retail shops and eateries!
3. Maximise your driving hours to earn more. Be sure to maintain a good rating, and always push for excellence by lowering your cancellation rates. A good tip would be to always be courteous to the passengers and keep the car clean, providing a great experience to passengers means winning half the battle!
4. Reduce your cost by driving a more fuel-efficient car, and always keep your car in optimum condition to minimise fuel consumption and breakdowns.
5. Refer other people to be Grab drivers and earn a multi-level referral bonus. You can also earn overriding bonus points when the drivers you referred recruit new drivers under them!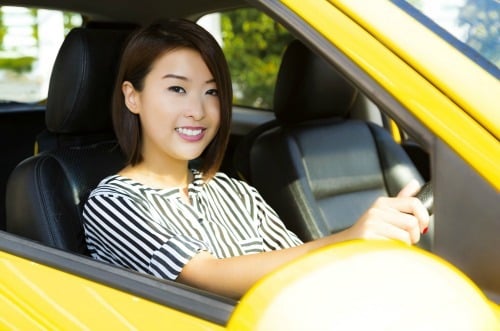 Grab Can Be the Stepping Stone for You to Achieve Your Dreams
Grab doesn't only help you earn extra money in your free time, it can also help you realise your dreams with its multitude of rewards and savings opportunities. Here's a true and inspiring story of a Grab driver who started just like any other drivers, but now is well on her way to reach her dreams:
Siti Nurul is a sprightly woman in her early 30s who works hard to help support her family and achieve her life-long dream – owning her own home and retire by 40. Being a woman and a mother of two did not stop her from enrolling as a full-time Grab driver, and her decision was supported by her entire family.
Many have asked if she gets worried driving for Grab, but she is confident and feels secure doing this because she knows that Grab will take care of her. She was given a dashcam when she joined as a female Grab driver and uses it to record everything that goes on in the car and on the road.
She had earlier chosen the path of being a Grab driver because she wanted to have more flexibility of being a full-time mother and running her online business at the same time. Little did she know that as time goes by and she gets better and better at communicating with her passengers. With the savings that she obtained from GrabAllStars rewards on fuel and car maintenance, she is able to earn as high as RM1,700 a week.
Being a good Grab driver is not always easy, but Siti loves meeting new people, share experiences, and tries her best to maintain a high rating. She's now among the highest paid Grab drivers in town, and has managed to convince several others to be Grab drivers as well!
Watch an exclusive interview with Siti Nurul as she reveals her secrets on how she juggles her family and online business while earning extra income with Grab:
Plenty of other Grab drivers have achieved their goals and dreams by working off their extra time with Grab, and you can too. If you want to break free from the mundane 9 to 5 desk job and earn extra money to take care of your family or achieve your dreams, sign up to drive for Grab now!
If you know anyone who would want to fulfill their dreams, refer them to drive with Grab and get RM50 worth of promo codes in return. What are your thoughts on being a Grab driver? Share your thoughts, suggestions, and ideas in the comment section below!