Have you heard the story of Nur Farahanis who was convicted of running an unregistered private dental clinic? She reportedly had no official qualifications to do so and learned her skills from watching YouTube videos.
Pretending to be a professional to get paid like a professional is a bit silly (not to mention illegal), but we understand the motivation behind it. We all want to make more money, but getting the proper education for it can be expensive or even inaccessible for some of us. Still, you don't always need to pay for and go through years of schooling to earn a lot. Here are some lucrative career paths you can take that doesn't require a bachelor's degree: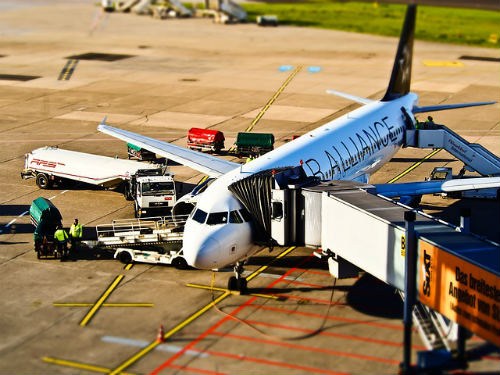 1. Air Traffic Controller
Average Annual Salary: RM52,833
Earn Up to: RM76,000
You can't directly apply to be one without a Bachelor's Degree, but you can work your way up from an air traffic assistant position. A position which requires just a university diploma as a minimum. You do need to pass their training and undergo a medical examination however, as the job can be quite demanding physically.
Your duties involve communicating and helping various aircraft where they need to be in an orderly and safe manner. You'll have some irregular hours, but this line of work tends not to overwork their personnel, since focus and attention is paramount.
2. Lift Technician
Average Annual Salary: RM67,200
Earn Up to: RM84,000
Also known as elevator mechanic or elevator technician, this can be considered a subdivision of general facility maintenance and repair. It requires you to either learn on the job or else go through vocational training. A degree is not necessary and won't help you earn more either.
People who work on lifts are compensated very well not only because there's an element of danger to a lift that doesn't work properly, but also because the trade of lift maintenance and repair has few skilled labourers relative to how ubiquitous lifts are in urban life.
3. Personal Trainer
Average Annual Salary: RM54,000
Earn Up to: RM100,000
If you're already a gym junkie, this line of work is already available for you. As long as you're fit as a fiddle, have the time and access to a gym, you can start your own personal training business. No diploma or degree necessary. Although, if you're looking for a higher level of clientele, a formal education in related fields will definitely help.
How much you earn here depends on how much you work for your clients. You need to find them, train them enough that they see results, but not too hard that they fire you as their trainer. Naturally, the highest-earning personal trainers are the ones who work hard for their clients.
[

](
https://ringgitplus.com/en/credit-card/?utm_source=ringgitplus&utm_medium=banner&utm_campaign=my-rpint-crcd-gen&utm_content=blogcta_crcd_bestcreditcardinmalaysia_ringgitplus_mid
)
4. Firefighter
Average Annual Salary: RM48,000
Earn Up to: RM115,000
There are different categories of firefighter personnel and the higher administrative levels get paid more, and you need a degree to apply. But you can also work your way up into those positions by starting out at an entry-level position that only requires a university diploma.
Firefighters are paid handsomely for both the hazard they need to brave through and the 'always on-call' nature of the job. Keep in mind however, that they do need you to pass a physical assessment that tests for your BMI, height, and medical condition.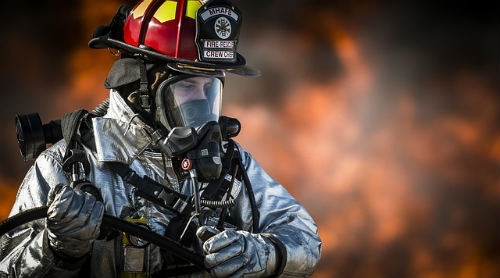 5. Real Estate Agent
Average Annual Salary: RM67,000
Earn Up to: RM120,000
You don't need a degree or diploma to be a real estate agent, but you do need to attend a real estate negotiator course and get certified to be a legal real estate negotiator. The course runs you about RM636 and takes two days. Once you've done this, you need to be accepted by a real estate company who can then register your real estate negotiator number to the Malaysian Institute of Estate Agents. After that, you can start selling real estate.
Much like the personal trainer job, your income is determined by how much you can sell. Since there are currently plenty of online property marketplaces that makes it easier to promote your listing, this job can be done with a lot less effort than it used to. However, you still need to work hard to find buyers and get that commission.
6. Events Manager
Average Annual Salary: RM60,000
Earn Up to: RM120,000
Typically a related diploma or degree would help, but they're secondary to experience in handling and managing events. Education in this field is tricky since the job of an events manager often relies on connecting various disparate parties and elements together. These variables (vendors, location, transportation, etc) all change from day to day and the true value of an events manager is in how well they adapt to these fluctuation dynamics.
The work can be stressful and quite demanding, and the adaptability factor that's expected from seasoned events managers is highly valued.
7. Flight Attendant
Average Annual Salary: RM48,000
Earn Up to: RM140,000
An SPM-level education is all you need to start pursuing this career path. However, you also need to be presentable, be well-groomed, have a pleasant disposition, speak well, and look good. If you have all that, you're good to go.
You're paid well since the job also requires you to be able to act in an emergency. Not many people are aware of this but rudimentary medical assistance and ability to notice and manage potentially dangerous situations are also required of flight attendants. The travel allowance also contributes to your take home pay.
As you can see, there are plenty of jobs that pay really well without you having to spend too much time or money in formal education. So the next time you feel an itch to try your hand at a job you're not quite qualified for, click back here to see the many different options out there that are readily available.
While you're shopping around for a new job, remember to save up and build your emergency fund so you have something to spend with while you're between jobs. For the best savings account in Malaysia, check out our comparison page.